Flawed Precedent
The St. Catherine's Case and Aboriginal Title
Interested in Canadian law? You can now subscribe to the Landmark Cases in Canadian Law series and never miss a title! 
In 1888, the Judicial Committee of the Privy Council in London ruled in St. Catherine's Milling and Lumber Company v. The Queen, a case involving the Saulteaux people's land rights in Ontario. This precedent-setting case would define the legal contours of Aboriginal title in Canada for almost a hundred years, despite the racist assumptions about Indigenous peoples at the heart of the case.
In Flawed Precedent, preeminent legal scholar Kent McNeil thoroughly investigates this contentious case. He begins by delving into the historical and ideological context of the 1880s. He then examines the trial in detail, demonstrating how prejudicial attitudes towards Indigenous peoples and their use of the land influenced the decision. He also discusses the effects that St. Catherine's had on Canadian law and policy until the 1970s when its authority was finally questioned by the Supreme Court in Calder, then in Delgamuukw, Marshall/Bernard, Tsilhqot'in, and other key rulings.
McNeil has written a compelling and illuminating account of a landmark case that influenced law and policy on Indigenous land rights for almost a century. He also provides an informative analysis of the current judicial understanding of Aboriginal title in Canada, now driven by evidence of Indigenous law and land use rather than by the discarded prejudicial assumptions of a bygone era.
This book is vital reading for everyone involved in Aboriginal law or title, for legal historians and scholars, and for anyone interested in Indigenous rights in Canada.
Awards
2020, Shortlisted - Canada Prize in the Humanities and Social Sciences, Federation for the Humanities and Social Sciences
2020, Winner - John T. Saywell Prize for Canadian Constitutional Legal History, The Osgoode Society for Canadian Legal History
Contemporary Canadian law is profoundly shaped by the racism embedded in its foundation. Kent McNeil has written the definitive work about Canada's 'leading' Indigenous land rights case. He successfully packs a lifetime of scholarly research into this work.
Kent McNeil provides a masterful examination of one of the most significant cases in Canadian law and the precedents it set for Aboriginal title and provincial rights within the federal system. He lays bare the racism and prejudice inherent in the ruling, and explains subsequent appeal court decisions in the case. His findings have the potential to affect contemporary land claims cases today.
Flawed Precedent is a brilliant, critical analysis of St. Catherine's Milling, the 1888 decision that, for a century, had the enormous and pernicious effect of denying Aboriginal peoples the right to own their homelands … This book also charts the way forward to a jurisprudence that overcomes the racist attitudes that underlay St. Catherine's.
Kent McNeil is an Emeritus Distinguished Research Professor at Osgoode Hall Law School, York University. He is a member of the Royal Society of Canada and was a recipient of a prestigious Killam Fellowship in 2007. He has published numerous works on the rights of Indigenous peoples, including two books: Common Law Aboriginal Title (1989) and Emerging Justice? Essays on Indigenous Rights in Canada and Australia (2001). He has also co-edited a collection, Indigenous Peoples and the Law: Comparative and Critical Perspectives (2009). His work has been relied on by the Supreme Court of Canada and the High Court of Australia in landmark decisions on Indigenous land rights. He has also provided advice to Indigenous peoples in Australia, Belize, Canada, and New Zealand.
Introduction: Judicial Precedent and Indigenous Rights
1 The Political and Ideological Context of the 1880s
2 The Historical Context
3 The Factual Background, Cause of Action, and Evidence
4 Chancellor Boyd's Trial Decision
5 The Ontario Court of Appeal Decision
6 The Supreme Court of Canada Judgments
7 Lord Watson's Privy Council Decision
8 The Decision's Impact and the Debate over Indigenous Land Rights in British Columbia
9 The Modern Case Law
Conclusion: A Lesson in Judicial Precedent
Notes; Bibliographic Essay; Index of Cases; Index
Find what you're looking for...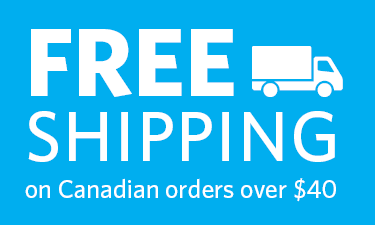 Stay Informed
Receive the latest UBC Press news, including events, catalogues, and announcements.
Publishers Represented
UBC Press is the Canadian agent for several international publishers. Visit our
Publishers Represented
page to learn more.