172 pages, 11 1/2 x 10 1/2
$50.00

Back Order
Ships in 4-6 weeks.
GO TO CART
In his American debut at the 1893 World's Columbian Expositionin Chicago, Franz von Stuck (1863–1928) was praised by critics as"one of the most versatile and ingenious of contemporary Germanartists." The renowned Symbolist painter, architect, designer,and cofounder of the Munich Secession exhibited his most famouspainting, Sin, an iconic work of the fin de siècle, at theThird Annual Exhibition at the Carnegie Institute in Pittsburgh in1898. Two years later, at the Exposition Universelle in Paris, Stuckwas awarded a gold medal for furniture he designed for his magnificentvilla in Munich, a Gesamtkunstwerk, or total work of art. In 1909, hewas included in the Exhibition of Contemporary German Artwhich premiered at the Metropolitan Museum of Art in New York andtravelled to the Art Institute of Chicago and the Copley Society inBoston. The same year he was awarded a solo exhibition at the VeniceBiennale.
On the occasion of the 150th anniversary of his birth and the 120thanniversary of his American debut, Franz von Stuck is celebrated in thefirst monographic exhibition in the United States dedicated to hisaccomplishments. The exhibition showcases his graphic and architecturaldesign and his photography, as well as spectacular canvases thatgenerated both praise and controversy among American critics of his dayfor their "cachet of strangeness, which comes from a moderntreatment of legendary, biblical, mystic or symbolic subjects."These masterworks include Lucifer, 1890, from the NationalGallery for Foreign Art, Sofia, Bulgaria; Pietà , 1891, fromthe Städel Museum, Frankfurt am Main; Wild Chase, 1899, fromthe Musée d'Orsay, Paris, France; Sin, ca. 1908, fromthe Frye Art Museum, Seattle; and Inferno, 1908, from theMugrabi Collection.
The exhibition, a joint project of the Frye Art Museum in Seattleand the Museum Villa Stuck in Munich, is accompanied by a cataloguethat examines Stuck's theory of the spatial qualities of color;his influence on Josef Albers, Vassily Kandinsky, and Paul Klee; hisbreach with naturalism; and his willing embrace of the transformativeideas of his day as articulated by Charles Darwin, Sigmund Freud,Friedrich Nietzsche, and Richard Wagner. The handsome,fully-illustrated 172-page publication documents for the first timeStuck's participation in major international exhibitions in theUnited States and the reception of his work in the New World.
Find what you're looking for...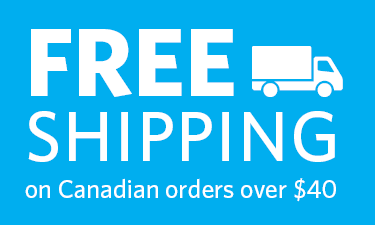 Publishers Represented
UBC Press is the Canadian agent for several international publishers. Visit our
Publishers Represented
page to learn more.