Front-Wave Boomers
Growing (Very) Old, Staying Connected, and Reimagining Aging
UBC Press
, On Point Press
Boomers are heading into (very) old age following a pandemic, a time of overt ageism and shamefully deficient eldercare. The front wave, now in their seventies, are on the brink of life changes that will be challenging for everyone – family, friends, and for the health care system, too.
Recognizing the dire need to tackle these changes, journalist and sociologist Gillian Ranson, a front-wave boomer herself, investigates what they are doing to prepare for old age. Whether an "elder orphan" living in subsidized housing, a busy grandparent doing daycare pick-ups, a small business owner phasing into retirement, or a wife learning to cope with a husband's dementia, they all share one thing: they need intimate, caring social ties to other people.
Just as the baby boomer generation transformed life for teenagers and youth in the 1960s, they now have a chance to create a better way to grow old. Their stories hold lessons for us all.
This book is for baby boomers and their adult children, professionals and scholars who work in the field of aging, and anyone who's simply curious about what the future could look like for them.
Gillian Ranson's book about aging comes as a welcome and informative guide ... Her book has lessons for us all.
Gillian Ranson interviewed over 100 fellow boomers ... Her research also encompasses a range of journalism ... grey literature such as institute and government reports, and numerous academic studies. This commendable mix of approaches and sources results in a credible, readable book.
The demographic that changed society as it advanced through life is now searching for a new approach to aging and Gillian Ranson's book, Front-Wave Boomers, provides rich detail on the lives of older adults reimagining the elder years. Ranson's research gives a powerful voice to her generation's fear and inspiration.
In Front-Wave Boomers, sociologist Gillian Ranson asks important questions about individual preparedness for very old age, the crucial lessons we can learn about aging and ageism from the devastation of the COVID-19 pandemic, and, finally, what we can do as individuals, as communities, and as a nation to make aging a triumph, not a burden. Rooted in the lived experiences of older Canadians, and integrating current research, Front-Wave Boomers effectively demonstrates what is at stake and why we must act today to reimagine aging in Canada.
Front-Wave Boomers, and the study from which it draws, is a tremendous conversation starter about what it means to expect to be very old – older as a group than any previous generation – at this time in history in one of the wealthiest and most peaceful countries in the world.
Gillian Ranson's intimate portraits of front-wave baby boomers portray both privilege and precarity in a powerful generation. I can see myself, my loved ones, my neighbours, and members of my community so-often overlooked in the stories woven through each chapter. Front-Wave Boomers skilfully explores how to prepare for very old age, and critically questions how individuals and society can fundamentally reimagine the future of aging.
Gillian Ranson was a former journalist and professor of sociology. She authored three books on various aspects of family life, inspired by her experience as a working mother. As a front-wave boomer and a grandmother, Gillian drew on her professional and personal knowledge to explore aging and what the future for her generation might look like in Canada in the years ahead.
Introduction
1 Background on the Boomers
2 Family Matters
3 Friends and Communities
4 Thinking Ahead
5 Pandemic Portraits
6 Lessons Learned
7 Doing Things Differently
8 Reimagining Aging
Notes
Related Titles
Getting Wise about Getting Old
Debunking Myths about Aging
Edited by Véronique Billette, Patrik Marier, and Anne-Marie Séguin
‹
›
Find what you're looking for...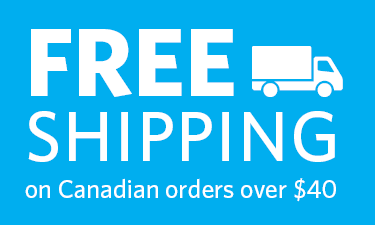 Stay Informed
Receive the latest UBC Press news, including events, catalogues, and announcements.
Publishers Represented
UBC Press is the Canadian agent for several international publishers. Visit our
Publishers Represented
page to learn more.