$30.95

Back Order
Ships in 4-6 weeks.
GO TO CART
Gender Violence at the U.S.–Mexico Border
Media Representation and Public Response
The University of Arizona Press
The U.S.-Mexico border is frequently presented by contemporary media as a violent and dangerous place. But that is not a new perception. For decades the border has been constructed as a topographic metaphor for all forms of illegality, in which an ineffable link between space and violence is somehow assumed. The sociological and cultural implications of violence have recently emerged at the forefront of academic discussions about the border. And yet few studies have been devoted to one of its most disturbing manifestations: gender violence. This book analyzes this pervasive phenomenon, including the femicides in Ciudad Juárez that have come to exemplify, at least for the media, its most extreme manifestation.
 
Contributors to this volume propose that the study of gender-motivated violence requires interpretive and analytical strategies that draw on methods reaching across the divide between the social sciences and the humanities. Through such an interdisciplinary conversation, the book examines how such violence is (re)presented in oral narratives, newspaper reports, films and documentaries, novels, TV series, and legal discourse. It also examines the role that the media have played in this process, as well as the legal initiatives that might address this pressing social problem.
 
Together these essays offer a new perspective on the implications of, and connections between, gendered forms of violence and topics such as mechanisms of social violence, the micro-social effects of economic models, the asymmetries of power in local, national, and transnational configurations, and the particular rhetoric, aesthetics, and ethics of discourses that represent violence.
"This book contributes to literary and cultural studies and especially to communications, with fascinating critiques of the print and television media in Ciudad Juárez." —Kathleen Staudt, author of Violence and Activism at the Border: Gender, Fear, and Everyday Life in Ciudad Juárez
Héctor Domínguez-Ruvalcaba is an associate professor in the Department of Spanish and Portuguese at the University of Texas at Austin. He is the author of Modernity and the Nation in Mexican Representations of Masculinity: From Sensuality to Bloodshed. Ignacio Corona is an associate professor of Literatures and Cultures of Latin America in the Department of Spanish and Portuguese at Ohio State University. He is co-editor of Postnational Musical Identities: Cultural Production, Distribution, and Consumption in a Globalized Scenario and The Contemporary Mexican Chronicle: Theoretical Perspectives on the Liminal Genre.
Acknowledgments
Gender Violence: An Introduction
Ignacio Corona and Héctor Domínguez-Ruvalcaba

Part I Oral Testimonies on Gender Violence
1 Violence and Transvestite/Transgender Sex Workers in Tijuana Debra A. Castillo, María Gudelia Rangel Gómez, and
Armando Rosas Solís
2 We Never Thought It Would Happen to Us: Approaches to the Study of the Subjectivities of the Mothers of the Murdered Women of Ciudad Juárez
Patricia Ravelo Blancas

Part II Audiovisual Representations of Gender Violence
3 Death on the Screen: Imagining Violence in Border Media
Héctor Domínguez-Ruvalcaba
4 Representations of Femicide in Border Cinema
María Socorro Tabuenca Córdoba

Part III Representations of Gender Violence in the Print Media
5 Over Their Dead Bodies: Reading the Newspapers on Gender Violence
Ignacio Corona
6 Women in the Global Machine: Patrick Bard's La frontera, Carmen Galán Benitez's Tierra marchita, and Alicia Gaspar de Alba's Desert Blood: The Juárez Murders
Miguel López-Lozano

Part IV The Legal Status of Femicides
7 ¡Alto a la Impunidad! Is There Legal Relief for the Murders of Women in Ciudad Juárez?
James C. Harrington
References
About the Contributors
Index
Find what you're looking for...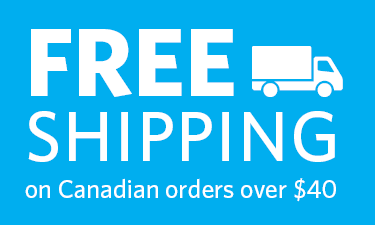 Publishers Represented
UBC Press is the Canadian agent for several international publishers. Visit our
Publishers Represented
page to learn more.