4 b-w photos, 4 illustrations
$62.95

Back Order
Ships in 4-6 weeks.
GO TO CART
Gendered Scenarios of Revolution
Making New Men and New Women in Nicaragua, 1975–2000
The University of Arizona Press
In 1979, toward the end of the Cold War era, Nicaragua's Sandinista movement emerged on the world stage claiming to represent a new form of socialism. Gendered Scenarios of Revolution is a historical ethnography of Sandinista state formation from the perspective of El Tule-a peasant village that was itself thrust onto a national and international stage as a "model" Sandinista community. This book follows the villagers´ story as they joined the Sandinista movement, performed revolution before a world audience, and grappled with the lessons of this experience in the neoliberal aftermath.
Employing an approach that combines political economy and cultural analysis, Montoya argues that the Sandinistas collapsed gender contradictions into class ones, and that as the Contra War exacerbated political and economic crises in the country, the Sandinistas increasingly ruled by mandate as vanguard party instead of creating the participatory democracy that they professed to work toward. In El Tule this meant that even though the Sandinistas created new roles and possibilities for women and men, over time they upheld pre-revolutionary patriarchal social structures. Yet in showing how the revolution created opportunities for Tuleños to assert their agency and advance their interests, even against the Sandinistas´ own interests, this book offers a reinterpretation of the revolution´s supposed failure.
Examining this community's experience in the Sandinista and post-Sandinista periods offers perspective on both processes of revolutionary transformation and their legacies in the neoliberal era. Gendered Scenarios of Revolution will engage graduate and undergraduate students and scholars in anthropology, sociology, history, and women's and gender studies, and appeal to anyone interested in modern revolution and its aftermath.
If anything is to be learned from Latin America's historical revolutionary experiences in order to advance the course of social change in the twenty-first century, then profound and constructive critique of those experiences must be delineated and discussed. Montoya has explicitly done so here."—Les W. Field, author of The Grimace of Macho Ratón: Artisans, Identity, and Nation in Late-Twentieth-Century Western Nicaragua
Rosario Montoya is an anthropologist and historian who has been working in Nicaragua since 1989. She is a faculty affiliate at the University of Colorado at Boulder and the co-editor of Gender's Place: Feminist Anthropologies of Latin America.
List of Illustrations
Preface
Acknowledgments
Introduction: In Search of the "New Man"
1. State and Community Formation: El Tule to 1975
2. In Search of Utopia: El Tule's Scenario and the Sandinista New Man
3. Ambivalent Revolutionaries: Class, Nation, and Campesino Politics
4. House, Street, Collective: Revolutionary Geographies and Gender Transformation
5. New Men, New Women, Sexuality, and the Domestic
Conclusions: Empowerment and Struggle in the New Millennium
Notes
Bibliography
Index
Find what you're looking for...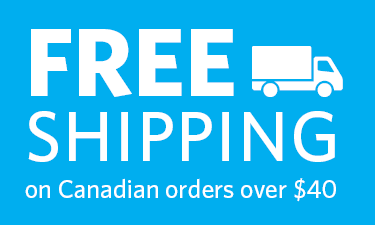 Publishers Represented
UBC Press is the Canadian agent for several international publishers. Visit our
Publishers Represented
page to learn more.