Getting Wise about Getting Old
Debunking Myths about Aging
A grey tsunami is sweeping the land, wreaking social and financial havoc in its wake. Sound familiar? This myth about aging, along with twenty-eight others, is the focus of Getting Wise about Getting Old, which paints a far more accurate and nuanced portrait of old age. In it, experts debunk myths and persistent stereotypes about aging on a broad array of social issues – from retirement (seniors are low-performance workers) to housing (most older adults live in long-term care accommodation), and violence (senior women are not victims of sexual assault) to political participation (seniors are conservative and resistant to change) – deconstructing and countering them with the latest findings. The work of two leading research groups in Quebec, the short and accessible chapters of this vitally important book contribute to a better understanding of the social challenges, as well as the advantages, of an aging society.
This book will be of interest to a wide audience, including seniors and readers interested in aging; students, teachers, and researchers; public policy makers; and politicians.
A thoughtful collection calling attention to what is said (and unsaid) about older people, the places they live, and the roles they occupy. Each chapter unearths existing assumptions, raises questions for debate, and presents new possibilities for reflection and social change.
Véronique Billette is the coordinator of the VIES research team (Vieillissements, exclusions sociales et solidarités / aging, social exclusion and solidarity), a group of researchers working on social issues of aging. She is a co-editor of Vieillir au pluriel: Perspectives sociales – the first reference book in French on social gerontology. She has many years of experience working in the intervention and prevention of violence against women and in mental health.
Patrik Marier is a professor in the Department of Political Science at Concordia University, where he is the chair of Research on Aging and Public Policy and the lead researcher of Équipe VIES. He is the scientific director of the Centre for Research and Expertise in Social Gerontology (CREGÉS) at the Integrated University Health and Social Services Centre (CIUSSS). He is well known for his work on social policy, public administration, and retirement.
Anne-Marie Séguin is a professor at the Centre Urbanisation Culture Société of the Institut national de la recherche scientifique and was formerly the lead researcher of Équipe VIES. She is renowned for her work in environmental justice, poverty, socio-spatial aspects of aging, and urban social policies.
Foreword to the English Edition / Laura Tamblyn Watts
Foreword to the French Edition / Danis Prud'homme, Caroline Bouchard, Marco Guerrera, and Sophie Gagnon
Introduction: Multiple Perspectives on Diverse Aging Experiences / Anne-Marie Séguin, Véronique Billette, and Patrik Marier
Part 1: Portrayals and Realities of Aging
1 Myths and Realities about Seniors / Ignace Olazabal and Julien Simard
2 Living on Easy Street? The Myth of the Affluent Senior / Patrik Marier, Yves Carrière, and Jonathan Purenne
3 Older Adults: Allergic to Social Change? / Julien Simard and Ignace Olazabal
4 "That's Surprising, at Your Age!" The Myth of Digital Disinterest / Kim Sawchuk, Line Grenier, and Constance Lafontaine
5 Grey-Haired Neurons: Does an Accurate Memory Have to Become a Memento of Younger Days? / Maxime Lussier, Manon Parisien, Nathalie Bier, and Sophie Laforest
Part 2: Living Environments
6 Do Most Very Old Quebecers Live in Residential Long-Term Care Centres? / Anne-Marie Séguin, Isabelle Van Pevenage, and Chloé Dauphinais
7 Age-Friendly Cities: A Panacea for Aging in Place? / Meghan Joy, Patrik Marier, and Anne-Marie Séguin
8 Seniors and Their Cars: Choice or Necessity? / Paula Negron-Poblete and Anne-Marie Séguin
9 Challenging the Myth of Older Homelessness as Chronic Homelessness / Victoria Burns
10 Are Penitentiaries Suitable Places for Older Inmates? / Michel Gagnon and Michel Dunn
Part 3: Different Aging Experiences
11 Older Adults Living with Mental Health Problems: "Nothing More Can Be Done with Them" / Ginette Aubin and Bernadette Dallaire
12 Aging with Intellectual and Developmental Disabilities: The Myth of the Eternal Child / Daniel Dickson
13 Older Adults Are Not Affected by HIV/AIDS: The Origins and Consequences of a Misconception / Isabelle Wallach
14 Aging, Sexuality, and the "Cougar" Myth / Milaine Alarie
15 Sexual Assault of Older Women: An Unthinkable Reality / Mélanie Couture, Milaine Alarie, Sarita Israel, and Marie-Pier Petit
16 Are Older Adults Safe from Conjugal Violence? / Sarita Israel, Mélanie Couture, and Marie-Pier Petit
Part 4: Social Roles
17 Living Longer: Years of Retirement or Years of Work? / Yves Carrière, Patrik Marier, Jonathan Purenne, and Diane Galarneau
18 Older Workers: A Societal Problem? / Marie-Michèle Lord and Pierre-Yves Therriault
19 Do Older Adults Have All the Time in the World? / Isabel Wiebe, Anne-Marie Séguin, Philippe Apparicio, and Véronique Billette
20 Can One Enjoy a Happy Retirement without Volunteering? / Julie Castonguay, Julie Fortier, Andrée Sévigny, Hélène Carbonneau, and Marie Beaulieu
21 The Social Participation of Older People: Get on Board, as They Used to Say! / Émilie Raymond, Julie Castonguay, Mireille Fortier, and Andrée Sévigny
Part 5: Death and Bereavement
22 How Older Adults Experience Bereavement: Does Greater Frequency Make Death Easier to Bear? / Valérie Bourgeois-Guérin, Isabelle Van Pevenage, Jeanne Lachance, Rock-André Blondin, and Antonin Marquis
23 Palliative Care for Those Dying of "Old Age": Unmet Needs / Isabelle Van Pevenage, Patrick Durivage, Véronique Billette, Patricia Friesen, and Eleonora Bogdanova
24 Do Older Adults Wish to Die at Home (and Can They)? / Isabelle Van Pevenage, Patrick Durivage, Anne-Marie Séguin, and Laurence Hamel-Roy
Part 6: Caregiver Support
25 Are Families Abandoning Older Relatives? / Isabelle Van Pevenage, Zelda Freitas, Patrik Marier, and Pam Orzeck
26 Multiple Autonomies: Navigating the World of Home Care Services / Norma Gilbert, Annette Leibing, and Patrik Marier
27 LGBT Older Adults: Who Is There to Support Them and Care for Them as They Age? / Julie Beauchamp, Shari Brotman, Line Chamberland, and Ilyan Ferrer
28 Care Provision to Older Immigrants by Their Families: When Discrimination Creates Barriers to Services / Ilyan Ferrer and Shari Brotman
Conclusion: Public Policy Issues and the Complexities of Aging / Patrik Marier, Anne-Marie Séguin, and Véronique Billette
Contributors; Index
Related Titles
Front-Wave Boomers
Growing (Very) Old, Staying Connected, and Reimagining Aging
Contesting Elder Abuse and Neglect
Ageism, Risk, and the Rhetoric of Rights in the Mistreatment of Older People
Indigenous Peoples and Dementia
New Understandings of Memory Loss and Memory Care
Edited by Wendy Hulko, Danielle Wilson, and Jean Balestrery
The Aging–Disability Nexus
Edited by Katie Aubrecht, Christine Kelly, and Carla Rice
‹
›
Find what you're looking for...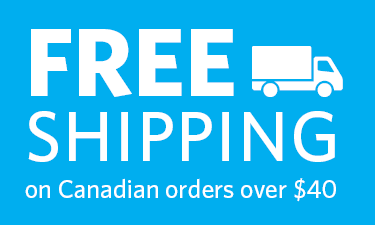 Stay Informed
Receive the latest UBC Press news, including events, catalogues, and announcements.
Publishers Represented
UBC Press is the Canadian agent for several international publishers. Visit our
Publishers Represented
page to learn more.