full color, 612 illustrations
Global Atlas of Marine Fisheries
A Critical Appraisal of Catches and Ecosystem Impact
Until now, there has been only one source of data on global fishery catches: information reported to the Food and Agriculture Organization of the United Nations by member countries. An extensive, ten-year study conducted by The Sea Around Us Project of the University of British Columbia shows that this catch data is fundamentally misleading. Many countries underreport the amount of fish caught (some by as much as 500%), while others such as China significantly overreport their catches.

The Global Atlas of Marine Fisheries is the first and only book to provide accurate, country-by-country fishery data. This groundbreaking information has been gathered from independent sources by the world's foremost fisheries experts, and edited by Daniel Pauly and Dirk Zeller of the Sea Around Us Project. The Atlas includes one-page reports on 273 countries and their territories, plus fourteen topical global chapters. National reports describe the state of the country's fishery, by sector; the policies, politics, and social factors affecting it; and potential solutions. The global chapters address cross-cutting issues, from the economics of fisheries to the impacts of mariculture. Extensive maps and graphics offer attractive and accessible visual representations.

While it has long been clear that the world's oceans are in trouble, the lack of reliable data on fishery catches has obscured the scale, and nuances, of the crisis. The atlas shows that, globally, catches have declined rapidly since the 1980s, signaling an even more critical situation than previously understood. The Global Atlas of Marine Fisheries provides a comprehensive picture of our current predicament and steps that can be taken to ease it. For researchers, students, fishery managers, professionals in the fishing industry, and all others concerned with the status of the world's fisheries, the Atlas will be an indispensable resource.

A science-steeped volume that tells the story of finding the clearer window into fisheries we have today through the research itself...this data empowers fellow biologists, NGOs and policymakers to begin chipping away at the problems that face fisheries worldwide.
This timely publication makes a very significant contribution to our understanding of what is actually happening with the world's fisheries and effectively makes the case that improved management requires more holistic approaches and less institutional and disciplinary fragmentation.
The word monumental is overused but rarely has a book more deserved it. An extraordinary account of the state of the world's fisheries. Essential reading.
This packed volume offers an all-you-can-eat buffet of information on global fisheries catches: comprehensive and provocative.
Dr. Daniel Pauly is a French citizen who completed his high school and university studies in Germany; his doctorate (1979) and habilitation (1985) are in Fisheries Biology, from the University of Kiel.
After many years at the International Center for Living Aquatic Resources Management (ICLARM), in Manila, Philippines, Pauly became in 1994 Professor at the Institute for the Oceans and Fisheries (formerly Fisheries Centre) of the University of British Columbia, Vancouver, Canada, of which he was the Director for five years (Nov. '03-Oct. '08). Since 1999, he is also Principal Investigator of the Sea Around Us research initiative (see www.seaaroundus.org), funded by the Pew Charitable Trusts, and devoted to studying, documenting, and promoting policies to mitigate the impact of fisheries on the world's marine ecosystems.
Pauly has supervised a large number of Master and PhD students in the Philippines, Germany, and British Columbia.
The concepts, methods, and software which Pauly (co-)developed, documented in over 500 scientific and general-interest publications, are used throughout the world, not least as a result of his teaching a multitude of courses, and supervising students in four languages on five continents. This applies especially to the Ecopath modeling approach and software (www.ecopath.org) and FishBase, the online encyclopedia of fishes (www.fishbase.org), the latter recently complemented by SeaLifeBase (www.sealifebase.org).
This work is recognized in various profiles, notably Science (Apr. '02); Nature (Jan. '03); New York Times (Jan. '03), in developing countries, and by numerous awards, among them honorary doctorates from four universities, being elected a Fellow of the Royal Society of Canada (Academy of Science; '03); and receiving the Award of Excellence of the American Fisheries Society ('04); the International Cosmos Prize, Japan ('05), the Volvo Environmental Prize, Sweden ('06), the Excellence in Ecology Prize, Germany ('07), and the Ramon Margalef Prize in Ecology, Spain ('08).
Pauly has authored or co-authored over 500 scientific articles, book chapters, and shorter contributions, and authored, or (co-)edited about 30 books and reports. His books include Five Easy Pieces: The Impact of Fisheries on Marine Ecosystems, and with coauthor with Jay Maclean, In a Perfect Ocean: The State Of Fisheries And Ecosystems In The North Atlantic Ocean.

Dirk Zeller is the Senior Researcher and Executive Director of the Sea Around Us (www.seaaroundus.org). He directs research activities and co-directs strategic research and funding decisions with the Project Principle Investigator, Prof. Daniel Pauly. Dirk leads research on global catch reconstructions and Illegal, Unreported and Unregulated fishing, and engages in research on coral reef fisheries (e.g., Coral Triangle Initiative), ocean governance and fisheries policy. He collaborates closely with the Fisheries Economics Research Unit on issues in resource economics, with the Changing Ocean Research Unit on issues of climate change and fisheries, and with the University of British Columbia Faculty of Law on issues related to international maritime boundary law and the UN Law of the Sea Convention.
Dr. Zeller has produced over 300 scientific contributions, and published both in the primary literature (Nature, Science, PLoS ONE, Marine Policy, Marine Ecology Progress Series, Environmental Health Perspectives etc.) and in dedicated book chapters and research reports. Dirk was co-awarded the 2012 UBC Innovative Dissemination of Research Award and the 2011 Ecological Society of America Sustainability Science Award. He collaborates with scientists in Australia, Asia, Europe, the Americas, the Caribbean and Pacific. He represents the Sea Around Us Project at conferences and workshops throughout the world.
Dr. Zeller has a background in tropical marine biology and fisheries ecology from James Cook University, Australia, and has professional interests in sustainability, strategic global policy developments and resource economics, as well as marine reserves and coral reef ecology.
Foreword
Acknowledgements
Preface
PART I. Global Accounts
Chapter 1. On the Importance of Fisheries Catches, with a Rationale for Their Reconstruction \ D. Pauly
Chapter 2. Marine Fisheries Catch Reconstruction: Definitions, Sources, Methodology and Challenges \ D. Zeller and D. Pauly
Chapter 3. Global Catches of Large Pelagic Fishes, with Emphasis on the High Seas \ F. Le Manach, A. Cisnero-Montemayor, A. Padilla, L. Schiller, D. Zeller, and D. Pauly
Chapter 4. Distribution of Biodiversity in the Seas Around Us, with Emphasis on Exploited Fish and Invertebrate Species \ M.L.D. Palomares, W.W.L. Cheung, V. Lam, and D. Pauly
Chapter 5. The Sea Around Us Catch Reconstruction Database and Its Spatial Expression \ V.  Lam, A. Tavakolie, D. Knip, D. Zeller, and D. Pauly
Chapter 6. The Economics of Global Marine Fisheries \ Sumaila, R. V. Lam, D. Zeller, and D. Pauly
Chapter 7. Global Evaluation of High Seas Fisheries Management \ S. Cullis-Suzuki and D. Pauly
Chapter 8. Global-scale Responses and Vulnerability of Marine Species and Fisheries to Climate Change \ W.W.L. Cheung and D. Pauly
Chapter 9. Modelling the Oceans with Ecopath, Ecosim, and Ecotroph: A Brief Review \ C. Colleter, A. Valls, V. Christensen, and D. Pauly
Chapter 10. Jellyfish Fisheries: A Global Assessment \ L. Brotz
Chapter 11. Changes in Global Seabird Population and Food Consumption \ M. Paleczny, V. Karpouzi, and D. Pauly
Chapter 12. A Global Analysis of Mariculture Production and Its Sustainability, 1950-2030 \ B. Campbell, J. Alder,  P. Trujillo, and D. Pauly.
Chapter 13. Nutrients and Pollutants in the Seas Around Us \ S. Booth, W. Cheung, A. Wallace, V. Lam, S. Watkinson, D. Zeller, V. Christensen, and D. Pauly
Chapter 14. Global and Regional Catch Trends in Marine Fisheries \ D. Pauly and D. Zeller
 
PART II Countries & Territories Accounts
 
Albania to Yemen
 
Acronyms and Glossary
Taxonomic index
Geographic index
Authors' index
Find what you're looking for...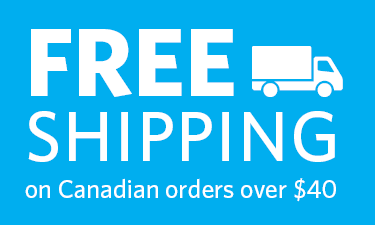 Publishers Represented
UBC Press is the Canadian agent for several international publishers. Visit our
Publishers Represented
page to learn more.