$42.95

Back Order
Ships in 4-8 weeks.
GO TO CART
Group Analytic Art Therapy
Jessica Kingsley Publishers
Group Analytic Art Therapy, written by an internationally renowned psychotherapist, provides readers with a practical and theoretical framework for using group art therapy in a range of settings.Based on over 20 years' experience of conducting group art therapy, this book is packed with suggestions for group art therapy practice and many explanatory diagrams. The author also explores the dynamics and psychological effects of diverse group situations, based on examples from his own clinical practice, and offers an illuminating insight in to his own theories and practical applications of group art therapy in the context of the developments in the field.Group Analytic Art Therapy is both a comprehensive reference and an inspiring text for practising and trainee art therapists, psychotherapists and group therapists.
'Gerry McNeilly's "Group Analytic Art Therapy" fills a gap in group art therapy literature on both sides of the Atlantic. The book reinforces the need for art therapy theoreticians and professionals to continue researching aspects of their profession and to write about their efforts. It encourages them to reflect on their practice and to share those reflections with the wider community of professionals working in therapeutic enterprises.... "Group Analytic Art Therapy" is an important contribution to the still relatively small body of group art therapy literature. Art therapists, group analysts, psychotherapists, and art educators will find the book useful for the insight it gives into the theory and practice of group art psychotherapy.'- Art Therapy: Journal of the American Art Therapy Association'For hungry readers, who know what they are looking for, there is much to chew on here - about group dynamics, the concept of "the whole group", group transferences and bringing group and individual into a healthy working balance, as well as concepts that McNeilly has developed in connection with specific features of the art therapy group.- Association of University and College Counsellors Journal'The book explores the dynamics of diverse group situations amply illustrated from McNeilly's own clinical experience.'- Journal of Analytical Psychology'McNeilly is a practicing art psychotherapist in the UK and an art therapy educator in Portugal. Drawing on some 20 years of experience conducting group art therapy, he discusses his theories about group processes and dynamics. Coverage includes an overview of group analytic theory, a brief history of group analytical art therapy, Foulkes concept of the "group as a whole", the concept of "the individual in the group" and transference constellations.'- Book News'In the community where I work, art therapy is central, deeply containing group, to which group members attribute a special role in their recovery. McNeilly's rich and stimulating book helped me to understand more clearly why this is so. I recommend it.'- Therapy Today'Reading the text has been illuminating, for McNeilly has shed new light on the depths of the group analytic enterprise... I warmly commend this book to art therapists and group analysts alike. This is a rich, readable text which will stimulate thought and enable us to see more clearly the simple in the complex and the complex in the simple.'- From the Foreword by Malcolm Pines'This is a book which will be of great use to art therapists working with groups whether they wish to follow a strictly analytic approach in the work or not. Indeed, this book will be of great interest to any group therapist. It highlights and clarifies many of the profound aspects of the group analytic experience and it describes the possibilities offered by introducing art-making to the group analytic situation. The theoretical text is accompanied, all the way through, by hypothetical and real clinical examples of the concepts he explores making it easier to digest. - Jiacat
Gerry McNeilly is senior adult psychotherapist, group analyst and art psychotherapist. He currently works with the Psychotherapy Service, South Warwickshire Combined NHS Trust. He has been involved in training with Birmingham University and the Institute of Group Analysis in England, Russia and Greece. He is an art therapy educator and is developing group analytic art therapy training in Lisbon with the Portuguese Art Therapy Society.
Part One. 1. How I Started: Brief Outline; Historical Review; S. H. Foulkes' Influence. 2. Early Formulations and Developments: Introduction to S. H. Foulkes' Theories; Movement through: Group Art Therapy - Group Art Psychotherapy - Thematic/Non Thematic Art Therapy - Directive and Non Directive Art Therapy - Group Analytic Art Therapy; Early Commentary on the Matrix and Resonance. 3. Early Theoretical and Practical Developments: The Therapeutic Community: Open Art Groups; Community Art Groups; Small Art Therapy Groups; Guiding Principles on Methodology. 4. The Group as a Whole: General Theories; Comparisons and Differences between Foulkes and Bion; Group Analytic Art Therapy Perspective; Group Illustration; Therapist's Technical Approach; Cross-Reference to Primarily Verbal Groups. 5. The Individual in the Group - Transference Constellations: Introduction; Therapist's Role - Transference Constellations: In Art Therapy, Group Illustration, The New Group, New Member Entering Existing Group. 6. Analytic Transitions: Introduction; Early Transitions; The Melting Pot in a Therapeutic Community; Technical Transitions; Individual Art Therapy and Psychotherapy; Art Groups to Analytic Art Groups. Part Two. The Portuguese Papers - New Developments. 7. Introduction; Literature Review; Developments Since 1990. 8. That Which Binds Together Can Also Pull Apart; The Deep End of Group Analytic Art Therapy; Three Dimensional Triangular Theory; Dualities, Polarities and Opposites. 9. Openings: Connections between Resonance, Intuition and Wisdom; Complexity, Subtlety and Simplicity. 10. Cross FertilizationThe Development of an Organic Matter Analogy; The Exploration of Theoretical Components of Structure, Content and Process; A New Theoretical Perspective of `The Individual in the Group as a Whole'. 11. The Matrix - Pattern - Fullness of Emptiness: A Uniting of Foulkes' `Matrix' with Cortesao's `Pattern' with McNeilly's `Fullness of Emptiness'. Final Note.
Find what you're looking for...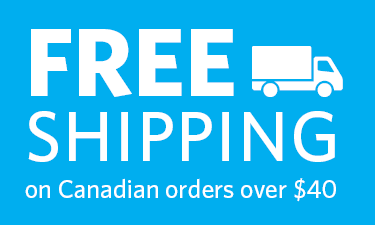 Publishers Represented
UBC Press is the Canadian agent for several international publishers. Visit our
Publishers Represented
page to learn more.