42 b&w illustrations, 5 tables
Healing Henan
Canadian Nurses at the North China Mission, 1888-1947
While volumes have been written about the Protestant missionary movement in China, scant attention has been paid to the role of nursing and nurses in these missions. Set against a backdrop of war and revolution, Healing Henan brings sixty years of missionary nursing out of the shadows by examining how Canadian nurses shaped health care in the province of Henan and how China, in turn, influenced the nature of missionary nursing.
From the time Presbyterian (later United Church) missionaries arrived in China in 1888 until the abrupt closure of the North China Mission in 1947, Canadian nurses were ubiquitous in Henan. As China underwent a tumultuous transition from dynastic kingdom to independent republic, Canadian nurses advanced a version of hospital-based nursing education and practice that rivalled modern nursing care in Canada. In Healing Henan, Sonya Grypma offers a highly readable and fresh perspective on China missions and the global expansion of professional nursing. As the first comprehensive study of missionary nursing in China, it will be of particular interest to nurses and missionaries, and to historians of Canada, China, nursing, medicine, women's work, and missions.
Grypma constructs a historical account of Canadian nurses' work in China while exploring the interplay of professional nursing with issues such as religion, gender, culture, health, and nation. […] Supported with excellent documentation and evidence, Healing Henan is well-written and exciting reading, and it sheds new light on the significance of the efforts by nurses and doctors in a Chinese province. The book also provides the reader with a close view of the ambitions, struggles, and accomplishments of Canadian nurses in Henan, and it will appeal to anyone interested in the history of religious nursing.
The author, Associate Professor of Nursing at Trinity Western University, left no research stone unturned […]. Dr. Sonya Grypma brought to life the character and personality of the nurses, the nature and importance of their work, their length of service, and the impact of their work. There has been little written about nursing in China. Most history has been dedicated to individual profiles instead of unified efforts by a group of professionals. The author has changed that in this book. The publication should be of interest to students of Chinese history, nursing history, and especially to medical missionaries that are planning a clinic, hospital, or short-term medical team to an undeveloped field.
This ambitiously titled and carefully worked study by Sonya Grypma, a historian of nursing, documents a period in the history of medical missions in China involving Canadian nurses working in Henan who were members of the so-called North China Mission of the former Presbyterian Church (since 1925, the United Church) of Canada.[…] Grypma is to be thanked for lifting such a veil of forgetting, giving names and (by inserting photographs) faces to the otherwise anonymous nurses, Canadian mainly, but also Chinese.
When I first read Margaret Brown's history of the North Henan mission, I said to myself, there's a thesis that needs to be written. A book on Canadian missionary nurses would make an important contribution to missions history and theory, the history of medicine in Canada and China, and to feminist and post-colonial cultural studies … Sonya Grypma has done it.
Sonya Grypma is an associate professor of nursing at Trinity Western University.
List of Illustrations
Foreword
Acknowledgments
List of Spellings
List of Abbreviations
Introduction
1 The Gospel of Soap and Water, 1888-1900
2 Visions Interrupted, 1901-20
3 Modern Nursing at Last, 1921-27
4 Golden Years, 1928-37
5 Scattered Dreams, 1937-40
6 War Years, 1941-45
7 The Last Days, 1946-47
Conclusion: Creating a Cloistered Space
Epilogue: Return to Henan, 2003
Appendices
Appendix 1: List of Missionary Nurses at North China Mission
Appendix 2: List of WMS Nurses Who Resigned to be Married
Appendix 3: Three Types of Missionary Nurses
Appendix 4: Missionary Nurse Education
Appendix 5: Summary of 1947 Confidential Report
Notes
Bibliography
Index
Find what you're looking for...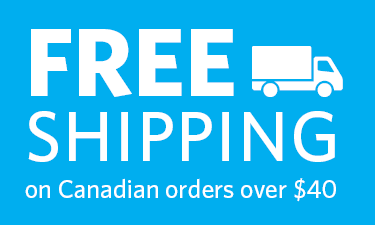 Stay Informed
Receive the latest UBC Press news, including events, catalogues, and announcements.
Publishers Represented
UBC Press is the Canadian agent for several international publishers. Visit our
Publishers Represented
page to learn more.