Health and Medicine Series
Vitamins in American Culture
 "Have you taken your vitamins today?" That question echoes daily through American households. Thanks to intensive research in nutrition and medicine, the importance of vitamins to health is undisputed. But millions of Americans believe that the vitamins they get in their food are not enough. Vitamin supplements have become a multibillion-dollar industry. At the same time, many scientists, consumer advocacy groups, and the federal Food and Drug Administration doubt that most people need to take vitamin pills.
Vitamania tells how and why vitamins have become so important to so many Americans. Rima Apple examines the claims and counterclaims of scientists, manufacturers, retailers, politicians, and consumers from the discovery of vitamins in the early twentieth century to the present. She reveals the complicated interests--scientific, professional, financial--that have propelled the vitamin industry and its would-be regulators. From early advertisements linking motherhood and vitamin D, to Linus Pauling's claims for vitamin C, to recent congressional debates about restricting vitamin products, Apple's insightful history shows the ambivalence of Americans toward the authority of science. She also documents how consumers have insisted on their right to make their own decisions about their health and their vitamins.
Vitamania makes fascinating reading for anyone who takes--or refuses to take--vitamins. It will be of special interest to students, scholars, and professionals in public health, the biomedical sciences, history of medicine and science, twentieth-century history, nutrition, marketing, and consumer studies.
More info...
Tuberculosis and the Shaping of Modern North American Society
Until a decade ago, the conquest of tuberculosis seemed one of the great triumphs of modern medicine. The resurgence of TB in the wake of AIDS has to be understood, Georgina Feldberg argues, in the context of decisions the U.S. Public Health Service made, beginning in the 1930s, to prevent TB through improved hygiene and long-term treatment with medications, rather than program of BCG vaccination that Canada and many other countries adopted. Feldberg's aim is not to judge which was the right choice, but to explain why the U.S. rejected the vaccine and the consequences of that choice. To American physicians, TB, the conditions that fostered it, and the kind of people who got it were a direct threat to their own middle-class values, institutions, and prosperity. They prescribed vigorous social reform, and by the 1960s, they were convinced the strategy had worked. But, as the country's commitment to strong social welfare programs waned, the bacteriological reality of TB reasserted itself. Feldberg challenges us to recognize that the interplay of disease, class, and the practice of medicine can have unexpected consequences for the health of nations. The book is essential reading for students and professionals in public health, medicine, and the history and sociology of medicine. Georgina D. Feldberg is director of the York University Centre for Health Studies in North York, Ontario. She is coauthor of Take Care: Warning Signals for Canada's Health System.
More info...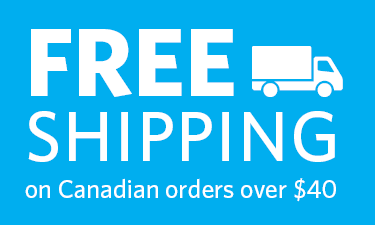 Find what you're looking for...
Publishers Represented
UBC Press is the Canadian agent for several international publishers. Visit our
Publishers Represented
page to learn more.