Helping Adolescents and Adults to Build Self-Esteem
A Photocopiable Resource Book
Jessica Kingsley Publishers
Packed with activities and helpful advice, this resource is designed for professionals working to help adolescents and adults break the destructive cycle of low self-esteem.
This fully updated new edition of Deborah M. Plummer's popular resource is filled with practical ideas for building healthy self-esteem. Easy-to-use photocopiable activity sheets encourage participants to use existing skills and develop new techniques to nurture confidence and feelings of self-worth. These are complemented by relaxation and breath control exercises, and expanded theoretical chapters that explains what healthy self-esteem is, why people may have low self-esteem and the consequences that can result from it.
Suitable for work with individuals and groups in a wide range of educational and therapeutic settings, this resource will prove indispensable to teachers, speech and language therapists, professionals working in adult education centres, counsellors at schools and universities, social workers and other individuals working with young people.
Deborah Plummer has that rare ability to make everything she writes easily and enjoyably accessible to everyone. Whether she is giving a theoretical introduction, a "neuro nugget" or a practical exercise. This book is literally an eye-opener, for it opens the inner eye of the imagination to support and guide us. – Dr. Dina Glouberman, Imagework founder, psychotherapist and author of You Are What You Imagine
In Helping Adolescents and Adults to Build Self-Esteem Deborah Plummer uses her clinical experience and practical writing skills to explain the complex psychology of self-esteem in terms that are easy to understand and relate to practice. As a youth worker, I often work with young people struggling through the torrent of feelings, emotions and self-doubt that adolescence can bring, and the links Plummer makes between self-esteem, self-concept and self-evaluation will be invaluable in helping me devise curricula that explore these different facets and develop self-help skills.

I particularly liked the section on images and associative sensitivity as it has put a name to something I too have noticed within groups of people who have built an understanding and empathy with each other. This is particularly so with young people in out-of-home settings.

In the second half of the book she offers a range of activities, some familiar and some new. From the concise instructions and additional facilitator notes it is clear that Deborah is a writer who is also an experienced practitioner. This adds an honesty and credence to her work that inspires practitioners to feel confident when facilitating the suggested activities, without necessarily being an expert.

There is too much to read and learn to be able to condense into a few words. This is a book that I will come back to again - not just for the activities, which are great, but also as a reliable peer-to-peer guide through the complexities of self-esteem.

– Vanessa Rogers, Youth Work Consultant, Author and Trainer
Understanding self-esteem and helping people to build self-esteem is such a key issue that it is great to have a book which focuses on this and offers practical exercises and theory. I found this book to be very accessible and can imagine it becoming one of my favourites. – Audrey Tait, Senior Practitioner in Social Work, Edinburgh City Council
Positive self-esteem is the cornerstone to living a fulfilling and meaningful life. Helping Adolescents and Adults to Build Self-Esteem is a well-written and resourceful guide to help increase self-esteem. This book has an easy-to-follow format that provides some fundamental theories and practices to improving self-awareness and self-acceptance; all while promoting and building healthy self-esteem. Helping Adolescents and Adults to Build Self-Esteem is a must-have book for professionals wishing to improve their client's levels of self-confidence and self-respect. – Raychelle C. Lohmann, counsellor and author of The Anger Workbook for Teens and The Bullying Workbook for Teens, Blufton, USA
Deborah M. Plummer has over 20 years' experience of facilitating groups and working individually with both children and adults. Formerly a clinical lead therapist working within the NHS, she also has extensive experience as a senior lecturer in aspects of health psychology and counselling. She runs workshops and short courses on the uses of imagery, games and story-telling in the promotion of well-being. Deborah is author of several titles, including Helping Children to Improve their Communication Skills, Helping Children to Cope with Change, Stress and Anxiety and Helping Children to Build Self-Esteem, 2nd edition, all published by Jessica Kingsley Publishers. Deborah's website can be found at www.deborahplummer.co.uk.
Acknowledgements. Introduction. Part I - Theoretical and Practical Background. 1. Self-esteem and Wellbeing 2. Self-esteem, Learning and the Process of Change. 3. Working with Imagery and Imagination. 4. Learning and Generalising Knowledge and Skills 5. Working with Groups. Part II - Activities and Guidelines Introduction. 1. Getting Started. 2. What is Self-esteem? 3. Who am I? 4.Self-awareness. 5. The Challenge of Change. 6. Self-acceptance. 7. Self and Others. 8. Self-reliance and Managing Stress. 9. Self-expression. 10. Creative Problem-solving. 11. Setting and Achieving Goals. 12.Keeping it All Going, References. Appendix A. Appendix B. Appendix C.
Find what you're looking for...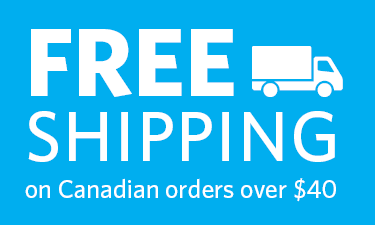 Publishers Represented
UBC Press is the Canadian agent for several international publishers. Visit our
Publishers Represented
page to learn more.