Iep Jaltok
Poems from a Marshallese Daughter
The University of Arizona Press
As the seas rise, the fight intensifies to save the Pacific Ocean's Marshall Islands from being devoured by the waters around them. At the same time, activists are raising their poetic voices against decades of colonialism, environmental destruction, and social injustice.
Marshallese poet and activist Kathy Jetnil-Kijiner's writing highlights the traumas of colonialism, racism, forced migration, the legacy of American nuclear testing, and the impending threats of climate change. Bearing witness at the front lines of various activist movements inspires her work and has propelled her poetry onto international stages, where she has performed in front of audiences ranging from elementary school students to more than a hundred world leaders at the United Nations Climate Summit.
The poet connects us to Marshallese daily life and tradition, likening her poetry to a basket and its essential materials. Her cultural roots and her family provides the thick fiber, the structure of the basket. Her diasporic upbringing is the material which wraps around the fiber, an essential layer to the structure of her experiences. And her passion for justice and change, the passion which brings her to the front lines of activist movements—is the stitching that binds these two experiences together.
Iep Jaltok will make history as the first published book of poetry written by a Marshallese author, and it ushers in an important new voice for justice.
Against visions of a rising tide, Jetnil-Kijiner offers healing and justice through language."—Publishers Weekly

 "Iep Jaltok asks not only to be read again and again, but also that the reader hear its voice resound beyond the printed covers."—Full Stop

"Iep Jaltok reveals a poet who—in her first book—has already found her voice, who draws her poetic power from her islands, her culture, and her people's history."—Rain Taxi Review of Books

"Jetnil-Kijiner succeeds at making the personal political, and she does so with passion, originality, and grace."—Hakai Magazine

"At once gentle, lamenting, and instructive as well as harsh, factual, and poignant, narrating the broadest of Marshallese stories from innocent paradise to nuclear fallout zone."—World Literature Today

"Jetnil-Kijiner's poems are often about many things at once. Her writing process often starts with extensive research, including talking to elders. She'll often weave Marshallese legends, history and traditions into the poems, as well as science and statistics, and her own experiences."—The International Examiner
 
"This moving debut should be admired, relished, and read in classrooms far and wide. It provides a rich and detailed survey of Marshallese pasts, presents, and futures told through one insightful activist's study of history, linked with her personal experiences."—Transmotion

"This intriguing collection provides a Marshallese perspective on contemporary life, family, politics of land tenure, indigenous rights, and a troubled and troubling American history in the Pacific."—Heid E. Erdrich, author of Cell Traffic
 
"In this stunning debut collection, Kathy Jetnil-Kijiner weaves a basket of poems that carry the beauty, depth, and resiliency of her Marshallese culture. Through lyrical, narrative, and visual modes, the poet gives voice to how nuclear testing, migration, racism, and climate change have impacted her family and her people. At the same time, she offers a vision of hope that the future will be a place in which our children—and humanity itself—will thrive."—Craig Santos Perez, author of from unincorporated territory [guma']

"A book to be read slowly. Savored. Admired for its precision of language and emotion."—Alice Walker
Kathy Jetnil-Kijiner is a Marshallese writer. She is co-founder of the nonprofit organization Jo-Jikum, which empowers youth to work toward solutions on environmental issues threatening their home islands.
Iep Jaltok
Basket
Lo¯ktan¯u¯r
Liwatuonmour
Lidepdepju
Ettol?o?k Ilikin Lo?meto

History Project
Hooked
The letter B is for
History Project
Fishbone Hair

Lessons from Hawai'i
Flying to Makiki Street
My Rosy Cousin
To Laura Ingalls Wilder
Bursts of Bianca
On the Couch with Bu¯bu¯ Neien
Lessons from Hawai'i
The Monkey Gate
Lost at Sea
Crash
Last Days in the Bay

Tell Them
Spoken Marshallese Lesson Nine
Just a Rock
Campaigning in Aur
Tell Them
Lavender Saltwater
Dear Matafele Peinam
There's a Journalist Here
Two Degrees
Basket
Find what you're looking for...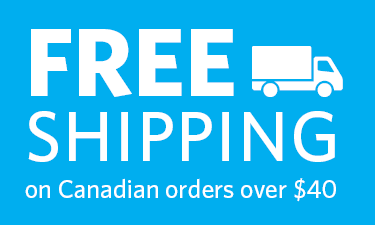 Publishers Represented
UBC Press is the Canadian agent for several international publishers. Visit our
Publishers Represented
page to learn more.