Incorporating Culture
How Indigenous People Are Reshaping the Northwest Coast Art Industry
Fragments of culture often become commodities when the tourism and heritage business showcases local artistic and cultural practice. And frequently, this industry is developed without the consent of those whose culture is being commercialized. What does this say about appropriation, social responsibility, and intercultural relationships? And what happens when local communities become more involved in this cultural marketplace?
Based on eighteen months of ethnographic fieldwork, Incorporating Culture examines how Northwest Coast Indigenous artists and entrepreneurs are cultivating more equitable relationships with the companies that reproduce their designs on everyday objects. Focusing on the vibrant Indigenous art industry in Vancouver, Solen Roth details how artists are slowly but surely modifying an essentially capitalist market to reflect Indigenous models of property, relationships, and economics.
Moving beyond the assumption that the commodification of Indigenous culture is necessarily exploitative, Incorporating Culture discusses how communities can treat culture as a resource in a way that nurtures rather than depletes it. From this fresh perspective, Roth sheds light on the processes by which Indigenous people have been asserting control over the Northwest Coast art industry – not by shutting the market down but by reshaping it in order to reflect their communities' values and ways of life.
Scholars and students in a broad range of disciplines who are interested in the relationship between commerce and Indigenous art and design will find this book illuminating, as will thoughtful participants in the Indigenous art market.
Awards
2019, Shortlisted - Basil Stuart-Stubbs Prize, UBC Library
2019, Winner - K.D. Srivastava Prize for Excellence in Scholarly Publishing, UBC Press
2020, Shortlisted - Society for Economic Anthropology Book Prize, Society for Economic Anthropology
2020, Commended - Council for Museum Anthropology Book Award, Council for Museum Anthropology
[Incorporating Culture] will resonate with those interested in the confluence of Indigenous artware and tourist souvenir markets throughout the world. [...] All readers will benefit from time spent with this well-told story of cultural adaptation and change, particularly because it refutes notions of Indigenous erasure and, instead, emphasises Indigenous resiliency.
Incorporating Culture: How Indigenous People are Reshapingthe Northwest Coast Art Industry takes a fresh look at Northwest Coast art through the exploration of economic, legal, and social issues.
There is no other book on Native American art like Incorporating Culture. It brings forward new and fascinating perspectives on the myriad examples of Northwest Coast First Nations artware seen in shops, revealing the strength of Northwest Coast values and practices as they penetrate and influence what might be seen from the outside as a strictly capitalist venture.
Roth takes a refreshing approach to Northwest Coast art. It does not privilege the historical, nor the fine art market or ceremonial art. Rather, Roth takes seriously the artware made to leave Indigenous communities. She makes a compelling case for reframing the 'souvenir' art market on the Pacific Coast as 'culturally modified capitalism,' in which Indigenous stakeholders actively shape this industry in locally meaningful ways through intensive engagement with provincial, federal, and global systems.
Solen Roth is a cultural anthropologist currently working as a post-doctoral researcher at the Université de Montréal School of Design. She has published in the Journal of Material Culture and Collaborative Anthropologies, and contributed to Jennifer Kramer's Ḱesu': The Art and Life of Doug Cranmer. From 2010 to 2016, she co-chaired the Commodification of Cultural Heritage working group for the Intellectual Property Issues in Cultural Heritage research project at Simon Fraser University.
Introduction: (Giving) Back to "the way it should be"
1 A Controversial Industry
2 Expansion | Protection
3 Globalization | Localization
4 Property and Contracts | Stewardship and Relationality
5 Accumulation | Redistribution
Conclusion: Indigenous Sovereignty and the Sustainability of Culturally Modified Capitalism
Notes
Bibliography
Index
Related Titles
Native Art of the Northwest Coast
A History of Changing Ideas
Edited by Charlotte Townsend-Gault, Jennifer Kramer, and Ḳi-ḳe-in
Adjusting the Lens
Indigenous Activism, Colonial Legacies, and Photographic Heritage
Edited by Sigrid Lien and Hilde Wallem Nielssen
Switchbacks
Art, Ownership, and Nuxalk National Identity
This Is Our Life
Haida Material Heritage and Changing Museum Practice
By Cara Krmpotich, Laura Peers, and the Haida Repatriation Committee and staff of the Pitt Rivers Museum and British Museum
Indigenous Encounters with Neoliberalism
Place, Women, and the Environment in Canada and Mexico
First Nations, Museums, Narrations
Stories of the 1929 Franklin Motor Expedition to the Canadian Prairies
So Much More Than Art
Indigenous Miniatures of the Pacific Northwest
By Jack Davy
‹
›
Find what you're looking for...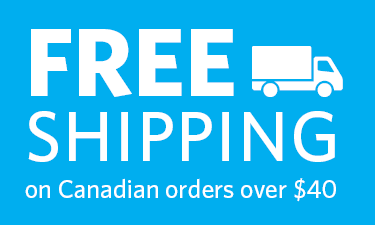 Stay Informed
Receive the latest UBC Press news, including events, catalogues, and announcements.
Publishers Represented
UBC Press is the Canadian agent for several international publishers. Visit our
Publishers Represented
page to learn more.