Indigeneity in the Mexican Cultural Imagination
Thresholds of Belonging
The University of Arizona Press
Since the end of the Mexican Revolution in 1917, the state has engaged in vigorous campaign to forge a unified national identity. Within the context of this effort, Indians are at once both denigrated and romanticized. Often marginalized, they are nonetheless subjects of constant national interest. Contradictory policies highlighting segregation, assimilation, modernization, and cultural preservation have alternately included and excluded Mexico's indigenous population from the state's self-conscious efforts to shape its identity. Yet, until now, no single book has combined the various elements of this process to provide a comprehensive look at the Indian in Mexico's cultural imagination. Indigeneity in the Mexican Cultural Imagination offers a much-needed examination of this fickle relationship as it is seen through literature, ethnography, film and art.
The book focuses on representations of indigenous peoples in post-revolutionary literary and intellectual history by examining key cultural texts. Using these analyses as a foundation, Analisa Taylor links her critique to national Indian policy, rights, and recent social movements in Southern Mexico. In addition, she moves beyond her analysis of indigenous peoples in general to take a gendered look at indigenous women ranging from the villainized Malinche to the highly romanticized and sexualized Zapotec women of the Isthmus of Tehuantepec.
The contradictory treatment of the Indian in Mexico's cultural imagination is not unique to that country alone. Rather, the situation there is representative of a phenomenon seen throughout the world. Though this book addresses indigeneity in Mexico specifically, it has far-reaching implications for the study of indigenaety across Latin America and beyond. Much like the late Edward Said's Orientalism, this book provides a glimpse at the very real effects of literary and intellectual discourse on those living in the margins of society.
This book's interdisciplinary approach makes it an essential foundation for research in the fields of anthropology, history, literary critique, sociology, and cultural studies. While the book is ideal for a scholarly audience, the accessible writing and scope of the analysis make it of interest to lay audiences as well. It is a must-read for anyone seeking a deeper understanding of the politics of indigeneity in Mexico and beyond.
"This book makes an important contribution to a growing number of studies on indigenismo. Taylor has done an impressive amount of both primary and secondary research, as well as readings in the pertinent theoretical literature." —Cynthia Steele, author of Politics, Gender, and the Mexican Novel, 1968–1988
The subject of Latin American indigeneity has been ignored or mishandled for far too long, and Taylor's volume opens up a number of possibilities for future examinations of this important topic."—Bulletin of Latin American Research
Taylor's detailed and nuanced discussion of the history of indigenismo as a post-revolutionary ideological project married to the political desires of bourgeois elites invested in performing the empty rhetoric of revolutionary social justice reveals the intersecting and contradictory contours of an institutionalized project of social reform."—Revista de Estudios Hispanicos
Analisa Taylor is an assciate professor of Latin American literature and culture at the University of Oregon. Her essays have appeared in Signs: Journal of Women in Culture and Society, the Journal of Latin American Cultural Studies, and the Latin American Literary Review.
Find what you're looking for...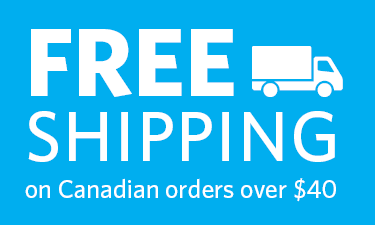 Publishers Represented
UBC Press is the Canadian agent for several international publishers. Visit our
Publishers Represented
page to learn more.