Indigenous Peoples and Autonomy
Insights for a Global Age
When the UN adopted the Declaration on the Rights of Indigenous Peoples in 2007, it brought the negative effect of globalization on the lives of Indigenous peoples to the centre of public debate.The contributors to this innovative collection extend the discussion by asking what can Indigenous peoples' experiences with and thoughts on globalization tell us about the relationship between globalization and autonomy and the meaning of the concepts themselves?
Indigenous Peoples and Autonomy brings together scholars from multiple disciplines and backgrounds who seek answers to this question in grounded case studies. Whether the focus is on sea rights among Torres Strait Islanders, James Bay Cree co-governance, the transformation of East Cree spirituality, or the co-optation of linguistics by Mayan activists, each chapter opens a window to view how indigenous people are engaging with and challenging globalization and Western views of autonomy.
Taken together, these insightful studies reveal that concepts such as globalization and autonomy neither encapsulate nor explain Indigenous peoples' experiences. This book will play a critical in role in public debate as non-state actors take a more prominent role on the global stage.
This book will be of interest not only to scholars in globalization and indigenous studies but to anyone who wants a deeper understanding of postcolonial resistance movements.
Mario Blaser is Canada Research Chair in Aboriginal studies at Memorial University. Ravi de Costa is an assistant professor in the Faculty of Environmental Studies at York University. Deborah McGregor is an associate professor cross-appointed in the Department of Geography and Planning and the Aboriginal studies program at the University of Toronto. William D. Coleman is CIGI Chair in Globalization and Public Policy at the Balsillie School of International Affairs and professor in the Department of Political Science at the University of Waterloo.
Contributors: Kristina Maud Bergeron, Harvey A. Feit, Erich Fox Tree, Alex Khasnabish, Monica Mulrennan, Marcelo Fernández Osco, Richard J. "Dick" Preston, Pablo Marimán Quemenado, Colin Scott, Rebeka Tabobondung
Preface
Part 1: Introduction
1 Reconfiguring the Web of Life: Indigenous Peoples, Relationality, and Globalization / Mario Blaser, Ravi de Costa, Deborah McGregor, and William D. Coleman
2 Ayllu: Decolonial Critical Thinking and (An)other Autonomy / Marcelo Fernández Osco
Part 2: Emergences
3 Neoliberal Governance and James Bay Cree Governance: Negotiated Agreements, Oppositional Struggles, and Co-Governance / Harvey A. Feit
4 Global Linguistics, Mayan Languages, and the Cultivation of Autonomy / Erich Fox Tree
5 Global Activism and Changing Identities: Interconnecting the Global and the Local – The Grand Council of the Crees and the Saami Council / Kristina Maud Bergeron
6 Indigenous Perspectives on Globalization: Self-Determination through Autonomous Media Creation / Rebeka Tabobondung
7 Reconfiguring Mare Nullius: Torres Strait Islanders, Indigenous Sea Rights, and the Divergence of Domestic and International Norms / Colin Scott and Monica Mulrennan
Part 3: Absences
8 Making Alternatives Visible: The Meaning of Autonomy for the Mapuche of Cholchol (Ngulumapu, Chile) / Pablo Marimán Quemenado
9 Twentieth-Century Transformations of East Cree Spirituality and Autonomy / Richard J. "Dick" Preston
Part 4: Hope
10 The International Order of Hope: Zapatismo and the Fourth World War / Alex Khasnabish
Afterword / Ravi de Costa
Works Cited
Contributors
Index
Related Titles
Fractured Homeland
Federal Recognition and Algonquin Identity in Ontario
Two Mediterranean Worlds
Diverging Paths of Globalization and Autonomy
Edited by Yassine Essid and William D. Coleman; Translated by Käthe Roth
Indigenous Encounters with Neoliberalism
Place, Women, and the Environment in Canada and Mexico
Living Dead in the Pacific
Contested Sovereignty and Racism in Genetic Research on Taiwan Aborigines
‹
›
Find what you're looking for...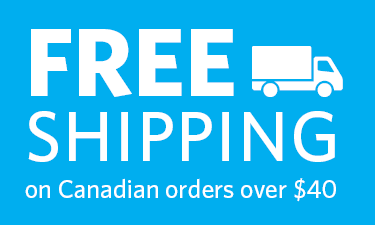 Stay Informed
Receive the latest UBC Press news, including events, catalogues, and announcements.
Publishers Represented
UBC Press is the Canadian agent for several international publishers. Visit our
Publishers Represented
page to learn more.