6 charts, 1 illus., 6 tables
Indigenous Peoples and Dementia
New Understandings of Memory Loss and Memory Care
Dementia is on the rise around the world, and health organizations in Canada, the United States, and New Zealand are responding to the urgent need – voiced by communities and practitioners – for guidance on how best to address memory loss in Indigenous communities. This innovative volume responds to the call by bringing together, for the first time, research studies and Indigenous teaching stories on this topic. Using decolonizing methods, it addresses key areas of concern with chapters that:
examine the prevalence and causes of dementia, as well as the public discourse surrounding the issue
provide examples for incorporating Indigenous perspectives on care and prevention into research and practice
demonstrate culturally safe applications of research to Elder care.
Presenting strategies for health practice and effective collaborative research informed by Indigenous knowledge and worldviews, this book is a valuable resource for researchers, practitioners, students, and educators who seek a better understanding of memory loss and memory care.
This book will be of interest to students, educators, researchers, and practitioners working in or interested in the fields of dementia studies and Indigenous health.
A leap forward in understanding how health care can be provided in culturally safe ways.
This book represents the first significant contribution to what we know about how Indigenous peoples understand dementia and memory loss.
Wendy Hulko is an associate professor and the Bachelor of Social Work program coordinator in the Faculty of Education and Social Work at Thompson Rivers University. Danielle Wilson is the regional director for the Owen Sound/Grey-Bruce region of the Southwest Ontario Aboriginal Health Access Centre. Jean E. Balestrery is a licensed independent practitioner and was formerly an assistant clinical professor in the Department of Sociology and Social Work at Northern Arizona University.
Contributors: Melissa Blind, Carrie Bourassa, Gwen Campbell-McArthur, Linda D. Carson, Cecilia DeRose, J. Neil Henderson, Kristen Jacklin, Jessica Kent, Mere Kēpa, Kama King, Star Mahara, Suzanne MacLeod, Estella Patrick Moller, Sophie "Eqeelana Tungwenuk" Nothstine, Eric Oleson, Jessica E. Pace, Karen Pitawanakwat, Barbara Purves, Kate Ross-Hopley, Jennifer Walker, Wayne Warry, and Jean William
Foreword / Rod McCormick
Introduction / Wendy Hulko, Jean E. Balestrery, and Danielle Wilson
We Call It Healing / Secwepemc Elder, Wendy Hulko, Danielle Wilson, Star Mahara, Gwen Campbell-McArthur, Jean William, Cecilia DeRose, and Estella Patrick Moller
Part 1: Prevalence, Causes, and Public Discourse
1 Current and Projected Dementia Prevalence in First Nations Populations in Canada / Jennifer Walker and Kristen Jacklin
2 Indigenous Vascular Dementia: An Indigenous Syndemic Dementia Model / J. Neil Henderson, Linda D. Carson, and Kama King
3 A Story about Joe in the News Media: Decolonizing Dementia Discourse / Suzanne MacLeod
Coyote: Keeper of Memories / Danielle Wilson, Gwen Campbell-McArthur, Wendy Hulko, Star Mahara, Jean William, Cecilia DeRose, and Estella Patrick Moller
Part 2: Indigenous Perspectives on Care and Prevention
4 Perceptions of Dementia Prevention among Anishinaabe Living on Manitoulin Island / Jessica E. Pace, Kristen Jacklin, Wayne Warry, and Karen Pitawanakwat
5 The Understanding from Within Project: Perspectives from Indigenous Caregivers / Carrie Bourassa, Melissa Blind, Kristen Jacklin, Eric Oleson, and Kate Ross-Hopley
6 Oldest Age Does Not Come Alone: "What's the Name of the Day?" / Mere Kēpa
A Fecund Frontier: We Listen ... in between Talk ... We Listen / Jean E. Balestrery and Sophie "Eqeelana Tungwenuk" Nothstine
Part 3: Applying Theory and Knowledge to Practice
7 Depression, Diabetes, and Dementia: Historical, Biocultural, and Generational Factors among American Indian and Alaska Native Elders / Linda D. Carson, J. Neil Henderson, and Kama King
8 Adapting CIRCA-BC in the Post-Residential-School Era / Barbara Purves and Wendy Hulko
9 Focus(ing) on Love and Respect: Translating Elders' Teachings on Aging and Memory Loss into Learning Tools for Children and Youth / Wendy Hulko, Danielle Wilson, and Jessica Kent
Conclusion / Wendy Hulko, Jean E. Balestrery, and Danielle Wilson
Index
Related Titles
Cross-Cultural Caring, 2nd ed.
A Handbook for Health Professionals
Edited by Nancy Waxler-Morrison, Joan Anderson, Elizabeth Richardson, and Natalie A. Chambers
Healing Traditions
The Mental Health of Aboriginal Peoples in Canada
Edited by Laurence J. Kirmayer and Gail Guthrie Valaskakis
Getting Wise about Getting Old
Debunking Myths about Aging
Edited by Véronique Billette, Patrik Marier, and Anne-Marie Séguin
Health in Rural Canada
Edited by Judith C. Kulig and Allison M. Williams
Practising Community-Based Participatory Research
Stories of Engagement, Empowerment, and Mobilization
Edited by Shauna MacKinnon
Caring for the Low German Mennonites
How Religious Beliefs and Practices Influence Health Care
By Judith Kulig
The Aging–Disability Nexus
Edited by Katie Aubrecht, Christine Kelly, and Carla Rice
‹
›
Find what you're looking for...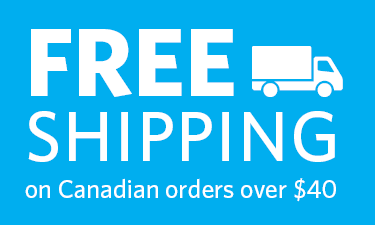 Stay Informed
Receive the latest UBC Press news, including events, catalogues, and announcements.
Publishers Represented
UBC Press is the Canadian agent for several international publishers. Visit our
Publishers Represented
page to learn more.