Instruments of the True Measure
Poems
The University of Arizona Press
Instruments of the True Measure charts the coordinates and intersections of land, history, and culture. Lyrical passages map the parallel lives of ancestral figures and connect dispossessions of the past to lived experiences of the present. Shawnee history informs the collection, and Da's fascination with uncovering and recovering brings the reader deeper into the narrative of Shawnee homeland. Images of forced removal and frontier violence reveal the wrenching loss and reconfiguration of the Shawnee as a people. The body and history become lands that are measured and plotted with precise instruments.

Surveying and geography underpin the collection, but even as Da' investigates these signifiers of measurement, she pushes the reader to interrogate their function within the stark atrocities of American history. Da' laments this harsh dichotomy, observing that America's mathematical point of beginning is located in the heart of her tribe's homeland: "I do not have the Shawnee words to describe this place; the notation that is available to me is 40°38´32.61´´ N 80°31´9.76´´ W."
Da' vividly re-creates the brutal wilderness that was nineteenth-century America and tracks the perpetuation of violence: human against human, nation against nation, human against nature."—Booklist
 
"[Instruments of the True Measure] achieves an almost claustrophobic coherence as Da' elaborates a metaphoric system that binds arithmetic, cartography, Indian removal, and personal legacy."—Publishers Weekly

"Laura Da' aligns 'cross-hatchings on a map' with blood memory to create a cartography of resistance. Da's vivid poems awaken startling clarity in understanding American history's imprint upon our bodies—and that we, too, are 'quartered' by its wrath. Instruments of the True Measure is a necessary journey, a must-read."—Sherwin Bitsui

"Da' juxtaposes birth, removal, loss, illness, and survival with linguistic precision, carrying us deep into the story of America's beginning in a wholly new way."—Karenne Wood

"'Negotiating these phantom obliterations on map vellum' along the lines where Tecumseh stamped earthquake fault, sure, Da' delivers a poetic sincere to the equations of time, space, place, and footing on this immaculate journey in soul-shaking, killer verse. Looking for a contender? This is it."—Allison Adelle Hedge Coke
Laura Da' is a poet and public school teacher. A lifelong resident of the Pacific Northwest, Da' studied creative writing at the University of Washington and the Institute of American Indian Arts. She is Eastern Shawnee. Her first book, Tributaries, won a 2016 American Book Award. In 2015, Da' was a Made at Hugo House Fellow and a Jack Straw Fellow. She lives near Seattle with her husband and son.
Acknowledgments

Nationhood
The Point of Beginnings
Curving of the Corn
Claws in the Water
First Ranges
Mapsick
Frontier Arithmetic
Obligate
Leviathan
Long Hunt
Tremors
Fording
Correction Lines
Auction of the Bonded
Allotment Line
Past Tense
Metes and Bounds
Axe Man
Greenwood Smoke
Timber Scribe
Red Brush Surveyor
First Born
Land Colic
Territorial Thirst
Compromised
Eating the Turtle
Chains and Links
Mississippi Panorama
The Coming Men
Pain Scale Treaties
Instruments of the True Measure
Compass Rose
The Duck's Egg
Blazed Trunk
The Land Crow
Onion Skin
The Immaculate Grid
Parting Call
Find what you're looking for...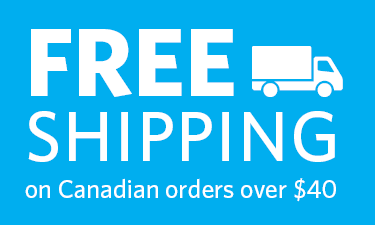 Publishers Represented
UBC Press is the Canadian agent for several international publishers. Visit our
Publishers Represented
page to learn more.