Introduction to Dramatherapy
Theatre and Healing - Ariadne's Ball of Thread
Jessica Kingsley Publishers
Dramatherapy is now well-established and widely used in a variety of settings with diverse groups of people. In this book, Sue Jennings presents a 'healing theatre' approach to dramatherapy, showing how it is part of our total cultural experience of theatre art, and how it can be used to find a bearable means of facing the beast at the heart of the labyrinth.Challenging received views from psychology and psychotherapy on the theoretical base of dramatherapy, she argues that the dramatic development of the individual is a primary developmental process, which is influential from conception and is shaped by cultural context. She maintains that by participating in drama and theatre as well as exploring our 'dramatic' past, a new pathway to self-knowledge and fulfilment is opened as a viable alternative to conventional practice.Illustrated with many examples, the book also includes exercises and questionnaires which can be used in practice, with students, or for self-study, illuminating the relationship between theatre and healing, and the theatrical basis of dramatherapy.
'My clinical background is very different from that of a dramatherapist and I was eager to find out whether my interest would be sustained throughout the book and whether I might be stimulated to find out more. I was pleasantly surprised. In summary I found this book to be both interesting and enjoyable as an introduction to the subject of Dramatherapy, without being overwhelming.'- Dramatherapy'I am extremely grateful to Sue for opening up immense possibilities of our work - dramatherapy is a "therapy of optimism", as this book describes; a therapy that does not simply reach back endlessly into our individual pasts for clues to the present, but states now, in the immediacy of the present, our hopes, fears, needs, desires, thereby weaving us a direct thread to our collective future, as well as our past. As you take hold of the thread of this book, I hope your journey is as exciting and fruitful as mine continues to be.'- from the foreword by Clare Higgins
Sue Jennings, PhD has been performing in the professional theatre ever since her first stage appearance at the age of four. She has written and edited over a dozen books on dramatherapy, as well as establishing major training programmes in the UK, Israel and Greece. She has practised dramatherapy in a wide variety of contexts including programmes at Broadmoor Hospital. Currently she is Visiting Professor at the University of Ulster, and teaches in the USA and Israel.
Introduction: The Story of Ariadne. 1. Why Drama and Dramatherapy? 2. Understanding Your Dramatic Experience. 3. Drama at the Centre and Drama at the Margins: `Threading Our Way Through'. 4. Processing Your Own Dramatised History: `Untangling the Thread'. 5. Transitional Dramas: `Threading Your Way'. 6. Your Own Dramatised Present: `Weaving Your Own Threads'. 7. Drama Ritualisation and The Living of Life: `The Need for Knots'. 8. Dramatherapy Core Concepts: `The Thread Has Led Us Through the Maze'. 9. Dramatherapy in Practice: `Who Holds the End of the Thread'. 10. My Own Personal Drama: `Hanging by a Thread'. Appendix: Dramatherapy Questionnaire. Bibliography. Further Reading.
Find what you're looking for...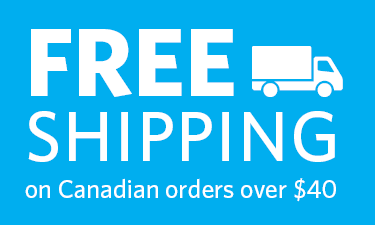 Publishers Represented
UBC Press is the Canadian agent for several international publishers. Visit our
Publishers Represented
page to learn more.