Independent Academic, Educational and Professional Publisher of the Year, 2016 - British Book Industry Awards
Jessica Kingsley Publishers (JKP) is a wholly independent company, committed to publishing books that make a difference.
The company was founded in 1987 in London by Jessica Kingsley and has grown since then to now publish over 250 books a year. JKP is known for long established lists on the autism spectrum, social work, and arts therapies. More recently they have published extensively in the fields of mental health, counselling, palliative care, and practical theology. JKP has a range of graphic novels across these subject areas, and books for children, on issues including bereavement, depression and anger.
In 2006 a new imprint, Singing Dragon, was born.
Showing 41-50 of 2,386 items.
An Anthology of Transgender and Non-Binary Voices
Jessica Kingsley Publishers
An uplifting and empowering collection of writing about love, for and by trans and non-binary people.
More info
Interventions for Working with Trauma, Mental Health, Illness and Other Complex Challenges
Jessica Kingsley Publishers
A ground-breaking text that gathers together effective ways of working with complex or emerging practice issues when supporting vulnerable babies and young children. It explores a wide range of issues, from complex health needs through to trauma, mental health and adverse life experiences.
More info
Stories of Making a Difference in Social Work with Adults
Jessica Kingsley Publishers
A collection of social work case studies from frontline social workers, emphasising the importance of the job and providing everyday solutions to real problems faced. Includes reflective learning points and supporting case law. Essential reading for all frontline adult social work and mental health practitioners.
More info
A Resilience Programme to Help Children Aged 5–9 with Anger, Anxiety, Attachment, Body Image, Conflict, Discipline, Empathy and Self-Esteem
Jessica Kingsley Publishers
A programme of 10 guided sessions for working with children aged 5-9, to help them build resilience skills. Each session covers a key issue, such as anger, attachment, discipline, anxiety, and self-esteem, with hands-on activities, photocopiable worksheets and tips for parents included.
More info
Practical Tips, Ideas, Action Plans and Worksheets for Making Meaningful Change
Jessica Kingsley Publishers
This is a hands-on whole-school guide to help staff identify their school's mental health strengths and weaknesses and what can be done to improve them. Packed with helpful tips and ideas, it provides both a framework and practical steps to evaluate and support the mental health and wellbeing of all learners, and staff, and to engage parents too.
More info
A Self-Help Diary with CBT Activities to Challenge Your OCD
Jessica Kingsley Publishers
Charlotte Dennis has experienced Obsessive Compulsive Disorder her entire life. From her own experiences with CBT she has created the Obsessive Compulsive Disorder Diary, a self-help guide full of activities to support those who experience OCD and are waiting for therapy, or to continue managing their obsessions and compulsions after therapy.
More info
A Parent and Caregiver's Guide
Jessica Kingsley Publishers
For parents of children with ASD (and other conditions) aged 2-9, who need advice on managing meltdowns. Offering simple and clear explanations of triggers for arousal and meltdowns, it is followed by clear strategies of how to deal with them to help the child, and the parent themselves.
More info
Personal Stories from Neuro-Diverse Couples
Jessica Kingsley Publishers
Twelve couples share their experiences including the challenges and benefits autism can bring to a relationship.
More info
My Life as a Gay Autistic Trans Woman
Jessica Kingsley Publishers
A candid, first of its kind insight into growing up as a gay trans woman with autism, undiagnosed until adulthood.
More info
A Practical Guide
Jessica Kingsley Publishers
In-depth guide to designing and creating secular wedding ceremonies.
More info
Find what you're looking for...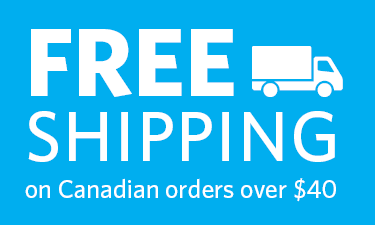 Publishers Represented
UBC Press is the Canadian agent for several international publishers. Visit our
Publishers Represented
page to learn more.