Just Care
Restorative Justice Approaches to Working with Children in Public Care
Jessica Kingsley Publishers
Restorative justice is an innovative approach to addressing conflict and bullying, as well as disruptive, challenging and criminal behaviour. A restorative approach in a care setting shifts the emphasis from managing and responding to anti-social behaviour to the building, nurturing and repairing of relationships, and encourages the young person to accept responsibility and put things right.
In this photocopiable resource, Belinda Hopkins identifies the practical benefits of employing the restorative approach. In extreme cases, this can mean dealing with serious incidents effectively without recourse to the police and the criminal justice system. For day-to-day interactions the approach builds on the principles of social pedagogy and 'restorative parenting', and offers a fresh look at encouraging self-regulation through the promotion of pro-social behaviour and greater involvement of the young people themselves in making choices that address everyone's needs.
Just Care is essential reading for residential care managers and staff, social workers, youth offending team managers and those with responsibility for foster care training and development.
There are few people who really "walk the walk" as well as "talking the talk" (and writing the words) - Belinda is one of them, and it shines through this book. And when it comes down to it, the restorative approaches and communications for children and staff she describes are not just a topic for specialists - it is good practice for all of us to follow in our Quaker Meetings and other communities. – Quakers in Criminal Justice
Belinda Hopkins' transfer of emphasis from restorative justice to restorative approaches, which highlight the benefits of proactive behaviour reinforcement rather than just using it as a reactive intervention, is most welcome... Just Care is a practical guide full of activities and examples for any practitioner who wants to adopt restorative approaches with children in public care. – Children & Young People Now
Belinda Hopkins is Director and Lead Trainer of Transforming Conflict, The National Centre for Restorative Justice in Youth Settings. She is author of Just Schools – A Whole School Approach to Restorative Justice, also published by Jessica Kingsley Publishers.
Acknowledgements. Foreword. 1. Restorative Justice and Restorative Approaches – Setting the Context. 2. The Restorative Mindset. 3. Restorative Enquiry – Asking the Right Questions. 4. Restorative Dialogue – Sorting Things Out Together. 5. Small Restorative Meetings. 6. Conferencing. 7. Circles. 8. Working in Partnership. 9. Implementation and Sustainability. Epilogue. Appendices: Appendix A: Restorative Enquiry One-to-One. Appendix B: Checklist for Preparing For a Restorative Conference. Appendix C: How Things Were Put Right - Restorative Enquiry. Appendix D: How Things Were Put Right - Restorative Meeting. Appendix E: How Things Were Put Right. Appendix F: Case Study Form. Appendix G: Further Reading about Restorative Justice. Appendix H: Useful Websites. Bibliography. Index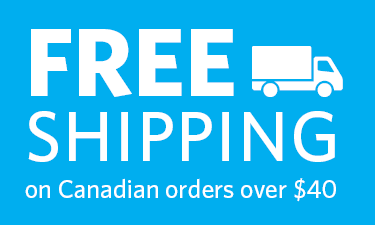 Find what you're looking for...
Publishers Represented
UBC Press is the Canadian agent for several international publishers. Visit our
Publishers Represented
page to learn more.