20 b&w photos, 2 maps, 4 tables
King and Chaos
The 1935 Canadian General Election
In 1935, Canadians went to the polls against a backdrop of the Great Depression and deteriorating international conditions. This election was like no other, as five major parties competed for voters who were used to a traditional slate of Liberals versus Conservatives. King and Chaos examines the issues, personalities, and significance of this turning point in Canadian political history.
More than anything else, the election was a referendum on Conservative prime minister R.B. Bennett, whose name had become synonymous with hard times. As his government and his party splintered under the weight of outdated Tory policies, the opposition Liberals watched the destruction. Meanwhile, the newly minted Co-operative Commonwealth Federation, Social Credit Party, and Reconstruction Party broadened the electoral base, bringing working-class Canadians – and working-class issues – more directly into the political process.
Although Canadians ultimately chose the familiar, sweeping Liberal William Lyon Mackenzie King back to power on a surprisingly commonplace platform, King and Chaos demonstrates that the advent of third parties permanently changed the political landscape. And while other countries turned to dictators and demagogues, King delivered a less radical but equally important change: an effective electoral machine and a national coalition comprising the two major linguistic groups that dominated Canadian politics for the next generation.
Scholars of political science, Canadian studies, and history will find this book to be fascinating reading, as will other readers interested in Canadian politics, elections, history, and public policy.
David MacKenzie elegantly sets readers down in the mid-1930s, leading them through the Great Depression and the 1935 election with ease and expertise.
By 1935 Canada was in crisis. The economy was in crisis, the federal system was in crisis, and the party system was in crisis. The federal election of 1935 was one of the most important in Canadian history, though it is not generally known to Canadians today. King and Chaos corrects that.
David MacKenzie is a professor of history at Toronto Metropolitan University. Among his many publications are Embattled Nation: Canada's Wartime Election of 1917 and Canada 1911: The Decisive Election That Shaped the Country (both with Patrice Dutil). He is also the author of A World beyond Borders: An Introduction to the History of International Organizations.
Foreword: Turning Point Elections and the Case of the 1935 Election / Gerald Baier and R. Kenneth Carty
Preface
Introduction
1 Depression Politics
2 What's Left and Who's Right?
3 It's Time for a New Deal
4 The Campaign Begins
5 King or Chaos?
6 And in the End
Appendix 1: List of Key Players
Appendix 2: Timeline of Events
Notes; Suggestions for Further Reading; Index
Related Titles
Revival and Change
The 1957 and 1958 Diefenbaker Elections
Pivot or Pirouette?
The 1993 Canadian General Election
By Tom Flanagan; Foreword by Gerald Baier and R. Kenneth Carty
Prime Ministerial Power in Canada
Its Origins under Macdonald, Laurier, and Borden
The Unexpected Louis St-Laurent
Politics and Policies for a Modern Canada
Edited by Patrice Dutil
‹
›
Find what you're looking for...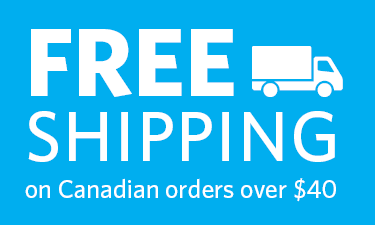 Stay Informed
Receive the latest UBC Press news, including events, catalogues, and announcements.
Publishers Represented
UBC Press is the Canadian agent for several international publishers. Visit our
Publishers Represented
page to learn more.