$75.00

Back Order
Ships in 4-6 weeks.
GO TO CART
Latin American Textualities
History, Materiality, and Digital Media
The University of Arizona Press
Textuality is the condition in which a text is created, edited, archived, published, disseminated, and consumed. "Texts," therefore, encompass a broad variety of artifacts: traditional printed matter such as grammar books and newspaper articles; phonographs; graphic novels; ephemera such as fashion illustrations, catalogs, and postcards; and even virtual databases and cataloging systems.\

Latin American Textualities is a wide-ranging, interdisciplinary look at textual history, textual artifacts, and digital textualities across Latin America from the colonial era to the present. Editors Heather J. Allen and Andrew R. Reynolds gather a wide range of scholars to investigate the region's textual scholarship. Contributors offer engaging examples of not just artifacts but also the contexts in which the texts are used. Topics include Guamán Poma's library, the effect of sound recordings on writing in Argentina, Sudamericana Publishing House's contribution to the Latin American literary boom, and Argentine science fiction. Latin American Textualities provides new paths to reading Latin American history, culture, and literatures.

Contributors:

Heather J. Allen
Catalina Andrango-Walker
Sam Carter
Sara Castro-Klarén
Edward King
Rebecca Kosick
Silvia Kurlat Ares
Walther Maradiegue
Clayton McCarl
José Enrique Navarro
Andrew R. Reynolds
George Antony Thomas
Zac Zimmer
This innovative volume presents useful applications of distant reading, highlights the vast heterogeneity of Latin American textual production, and proves the importance of studying Latin America's textual history in order to better understand the region's history, society, and culture."—Ignacio López-Calvo, Professor of Latin American Literature, University of California, Merced
 
Heather J. Allen is an assistant professor of Spanish at the University of Mississippi. Her research and teaching focus on early modern Spanish American historiography and the cultural history of print.

Andrew R. Reynolds is an associate professor of Spanish at West Texas A&M University. His research seeks to understand how textualities, images, and print impact cultural production and literary history in nineteenth- and twentieth-century Spanish America. Reynolds is the author of The Spanish American Crónica Modernista, Temporality and Material Culture: Modernismo's Unstoppable Presses.
Acknowledgments

Introduction: Textuality in Latin America
Heather J. Allen and Andrew R. Reynolds

PART I. READING HISTORY THROUGH TEXTUALITY
1. Writing Orality: Turning Quechua into a Language of Religious Conversion
Catalina Andrango-Walker
2. A Witch in the City: History and Textuality in the Nineteenth-Century Andes
Walther Maradiegue
3. The Sudamericana Publishing House: Catalogs as Objects of Study
José Enrique Navarro

PART II. TEXTUAL ARTIFACTS AND MATERIALITIES
4. Guaman Poma's Library: Costume Books and the Illustration of an Indigenous Manuscript
George Antony Thomas
5. Rioplatense Sound, Text, and Transmission in the Early Era of Sonic Reproducibility
Sam Carter
6. The Postcard Poetics of Nicanor Parra's Artefactos
Rebecca Kosick
7. Reading Images: Art, Aesthetics, and the Imagery of the Future in Argentine Science Fiction
Silvia Kurlat Ares

PART III. DIGITAL TEXTUALITIES, MEDIA, AND EDITING
8. Discourse or Data? Theorizing the Electronic Edition of Antonio de León Pinelo's 1629 Bibliography of the Indies
Clayton McCarl
9. Do Borges's Librarians Have Bodies?
Zac Zimmer
10. Between Street and Book: Textual Assemblages and Urban Topologies in Graphic Fiction from Brazil
Edward King

Afterword: Texts, Coding, and Translation
Sara Castro-Klarén

Contributors
Index
Find what you're looking for...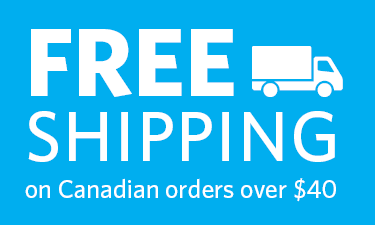 Publishers Represented
UBC Press is the Canadian agent for several international publishers. Visit our
Publishers Represented
page to learn more.