Latinas and Latinos on TV
Colorblind Comedy in the Post-racial Network Era
The University of Arizona Press
Since ABC's George Lopez Show left the airwaves in 2007 as the only network television show to feature a Latino lead, the representational landscape of Latina and Latino actors has shifted from media invisibility toward an era of increasing inclusion.
 
Sofia Vergara became the highest paid woman and Latina on TV for her starring role on Modern Family. In the first successful dramedy starring a Latina since ABC's Ugly Betty, Gina Rodriguez gained critical acclaim for her role on the CW's Jane the Virgin. And the first Latina leading lady of TV, America Ferrera (Ugly Betty), returned to TV stardom in NBC's Superstore.
 
This period of diversity brought U.S. Latina and Latino lives to the screen, yet a careful look at TV comedic content and production reveals a more troubling terrain for Latinas/os producers, writers, actors, and audiences.
 
Interweaving discussions about the ethnic, racial, and linguistic representations of Latinas/os within network television comedies, Isabel Molina-Guzmán probes published interviews with producers and textual examples from hit programs like Modern Family, The Office, and Scrubs to understand how these primetime sitcoms communicate difference in the United States.
 
Understanding the complex ways that audiences interpret these programs, Molina-Guzmán situates her analysis within the Obama era, a period when ethnicity and race became increasingly grounded in "hipster racism," and argues that despite increased inclusion, the feel-good imperative of TV comedies still inevitably leaves racism, sexism, and homophobia uncontested.
[Latinas and Latinos on TV] provides crucial insights into understanding media representations of Latinx individuals in relation to the broader cultural landscape"—Library Journal"A superb book that deftly articulates the many conversations Latina/o viewers have had regarding the visible yet troubling representations of Latinas/os on network television. Molina-Guzmán offers a smart and relevant analysis of how network industries engage with Latina/o narratives, character development, and the role of comedic laughter in a 'post-racial' political climate."—Dolores Inés Casillas, co-editor of The Routledge Companion to Latina/o Media
Isabel Molina-Guzmán is an associate professor of media and cinema studies and Latina/Latino studies at the University of Illinois at Urbana–Champaign. She is the author of Dangerous Curves: Latina Bodies in the Media.
List of Illustrations
Acknowledgments
Introduction: Latina/os, Hipster Racism, and Post-Racial TV
1. Scrubs(ing) the Beginnings of Post-Racial TV
2. Hipster Racism Comes to Colorblind TV
3. Reading Against the Post-Racial TV Latina
Conclusion: Post-Racial Past and Colorblind Futures on TV
Notes
References
Index
Find what you're looking for...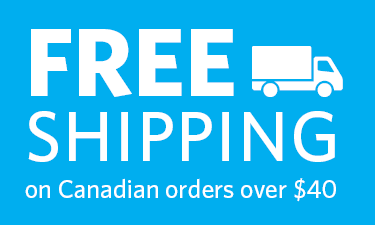 Publishers Represented
UBC Press is the Canadian agent for several international publishers. Visit our
Publishers Represented
page to learn more.