The Promise and Reality of Access to Justice
The first major empirical and critical study of class actions in Canada, this book provides a detailed account of how they operate and whether they are achieving their goals.
The Indian Specific Claims Commission and the Struggle for Indigenous Justice
This insider's account of the work of the Indian Specific Claims Commission takes an unflinching look at the development and implementation of Indigenous claims policy from 1991 to 2009.
This introduction to contemporary Aboriginal law lays the groundwork for any assessment of Canada's claim to be a just society for Indigenous peoples.
Legal Mobilization and Policy Change in Canada
An engaging study of the clash between two iconic Canadian policy instruments – universal, single-payer health care and the Canadian Charter of Rights and Freedoms – and the effects on politics and policy.
Going beyond jurisprudential legacy to provide rich sociocultural context, Claire L'Heureux-Dubé is an exploration of the controversial and historically transformative career of the first Quebec woman on Canada's Supreme Court.
Told in contemporary Anishinaabe storytelling style, Otter's Journey takes us across the globe to explore how the work in Indigenous language revitalization can inform the emerging field of Indigenous legal revitalization.
History, Politics, and Reproductive Justice after Morgentaler
This volume highlights abortion experiences in the post-Morgentaler era and links new approaches to abortion history and research to the growing movement for reproductive justice.
The Politics of Abortion in Canada
A long-overdue update on the dynamics of abortion politics in Canada, After Morgentaler explores the role of both state and non-state actors in the creation and maintenance of access to abortion services following the 1988 Morgentaler decision.
Organized Labour and the Charter of Rights and Freedoms
This book demonstrates how and why labour's long-standing distrust of the legal system has given way to a Charter-based legal strategy designed to protect workers' rights and freedoms.
How Clients Are Transforming the Practice of Law
The New Lawyer analyzes the changes that are transforming the role of lawyers, the nature of client service, and how law is practised – including how lawyers seek resolution before trial – to stress the need for new approaches to lawyer/client collaboration if the legal profession is to remain relevant in the twenty-first century.
This powerful book investigates the relationship between the oversimplification of gender in representations of Cree law and its effect on perceptions of Indigenous women as legal agents and citizens.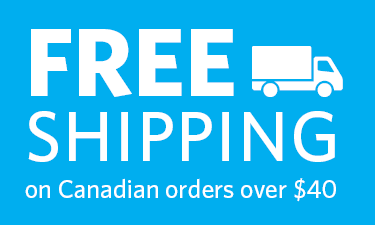 Find what you're looking for...
Publishers Represented
UBC Press is the Canadian agent for several international publishers. Visit our
Publishers Represented
page to learn more.