Leaving Tulsa
The University of Arizona Press
In her first magical collection of poetry, Jennifer Elise Foerster weaves together a mythic and geographic exploration of a woman's coming of age in a dislocated time. Leaving Tulsa, a book of road elegies and laments, travels from Oklahoma to the edges of the American continent through landscapes at once stark and lush, ancient and apocalyptic. The imagery that cycles through the poems—fire, shell, highway, wing—gives the collection a rich lyrical-dramatic texture. Each poem builds on a theme of searching for a lost "self"—an "other" America—that crosses biblical, tribal, and ecological mythologies.
In Leaving Tulsa, Foerster is not afraid of the strange or of estrangement. The narrator occupies a space in between and navigates the offbeat experiences of a speaker that is of both Muscogee and European heritage. With bold images and candid language, Foerster challenges the perceptions of what it means to be Native, what it means to be a woman, and what it means to be an American today. Ultimately, these brave and luminous poems engage and shatter the boundaries of time, self, and continent.
Foerster's journey transcends both geographic space and the confines of the page to live vividly in the mind of the reader.
Part coming-of-age story, part road elegy, part history, part magic, Leaving Tulsa scorches the boundaries of time, place, and self as the speaker both explores and challenges her Muscogee and European heritage within a contested America."—Missouri Review

"For a book that unfurled like a wild, restless road trip, I took great delight in Jennifer Foerster's Leaving Tulsa. Sensuous, generous, full of beginnings and endings, this map of America flapping in the dark meditates on Foerster's Muskegee ancestry, the American prairie, the loss of her grandmother's land, and her shard-like rediscovery in California."—Tess Taylor, NPR

"Foerster has her own voice and an ability to shift that voice to show past, present, mythic time, dream landscape and a myriad of other states of mind. Themes of cultural recovery, in particular among Muskoge/Creek, and negotiation of female experience carry throughout the collection. The poems are lyrical and intense."—Heid E. Erdrich, author of Cell Traffic

"'An atlas / on the underside of my dream,' writes Jennifer Elise Foerster. In these sharp, visceral poems, she journeys through the American landscape and maps what has burned and vanished and yet persists. This is a book of endings and beginnings, of immediate memory and urgent, lyrical insight."—Arthur Sze

"In her poetry, Foerster defines the indefinable, and makes the indefinable, the invisible, present. It is that place, between the worlds, so to speak, this in-betweeness, where words spoken have much to say and the words unspoken are left for a reader to fill. Poetry par excellence, then, poetry that has beauty, power of images and emotions, poetry that invites you to take a journey into the unknown."—Sonja Kravanja, translator of Tomaz Salamun's On the Tracks of Wild Game

"Wow. This first book of poems by Jennifer Foerster reminds me of the urgent vision fueling Kerouac's On the Road. The road is a demanding being. Foerster spins her poem-songs like wheels. She's from a younger generation, and not a man but a young native woman trying to put the story of a broken people back together."—Joy Harjo, author of Crazy Brave: A Memoir

"In these poems spun from what has been scattered, Jennifer Foerster fashions the vessels not to re-gather those 'relics / littering the plains,' but to honor, to name. She herself has learned, beautifully."—Eleni Sikelianos, author of Body Clock

"Foerster is that rarity in our time of fragmentation and apocalypse: a poet who explores history and pain, yes, but a poet, also, of healing and hope. Leaving Tulsa is heartening and beautiful and necessary."—Jon Davis, author of Preliminary Report
Jennifer Elise Foerster has an MFA in writing from Vermont College of Fine Arts, a BFA from the Institute of American Indian Arts, and she was Wallace Stegner Fellow in Poetry at Stanford University. Widely published in journals and anthologies, Foerster is of German, Dutch, and Muscogee descent and a member of the Muscogee (Creek) Nation of Oklahoma.
I. Relic
Richer Than Anyone in Heaven
Magdalena in the Desert
The Outskirts
Leaving Tulsa
Maps
Pottery Lessons I
Genesis
Pottery Lessons II

II. Before Waking
Apple of My Eye
Vanishing Lessons
Flight
Fugue
Voice Lessons
Shell Shaker I

III. Death Rite
Oklahoma Ice
Playing House
Birthmark
The Lost Book
Chimera
Gasoline
Atlas
Mexican Hat, Arizona
American Coma
Shell Shaker II

IV. Vanishing Point
Cavalry
Tracing Magdalena
Going West
Magdalena's Fire
Country of Wildfire
History
Magdalena's Passage
Woman on the Street with Laundry
California

Acknowledgments
Find what you're looking for...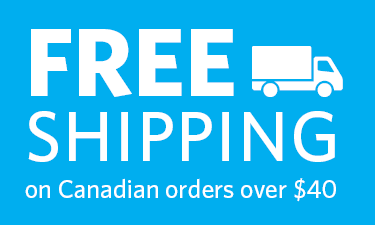 Publishers Represented
UBC Press is the Canadian agent for several international publishers. Visit our
Publishers Represented
page to learn more.