18 photos, 12 maps, 1 chart
Levelling the Lake
Transboundary Resource Management in the Lake of the Woods Watershed
Stretching across parts of Ontario, Manitoba, and Minnesota, the Lake of the Woods and Rainy Lake basin spans boundaries and jurisdictions. Levelling the Lake explores a century and a half of social, economic, and legal arrangements through which the resources and environment of the Lake of the Woods and Rainy Lake watershed have been both harnessed and harmed.
Jamie Benidickson traces the environmental consequences of logging, mining, forest industries, commercial fishing, hydro-electricity production, and recreation on the natural environment and the often unanticipated impacts of these activities on water flows and quality as well as on local residents, including Indigenous communities, which encouraged new legal and institutional responses. Assessing the transition from primary resource extraction toward sustainable development at a watershed level with a focus on law and governance, Levelling the Lake also shows how interjurisdictional and transboundary issues – many involving the Canada-US International Joint Commission – continue to play a significant role throughout the region.
Levelling the Lake features historical examples offering hard lessons and successful experiments that provide encouragement for the effective management of ecosystems such as the Lake of the Woods and Rainy Lake basin.
Levelling the Lake will interest students and scholars of environmental history, resource management, legal history, historical geography, and Indigenous studies. Those who work in US-Canada environmental relations and water management will also find this book highly relevant, as will residents of the Lake of the Woods and Rainy Lake region.
Benidickson is to be congratulated for both the depth and quality of his research. His understanding of the complex legal and constitutional frameworks which have been imposed upon this region from the 1860s to the present is outstanding. [...]

This is an important work – and a pioneering one at that.
"Benidickson had to deal with what amounted to a jurisdictional nightmare as he crafted his story of the region's environmental history over a 150-year period.

This is an important work – and a pioneering one at that. It is not, however, for the faint of heart, and will be of use primarily to experts and graduate students in the fields of environmental history and law, as the levels of legal, political and organizational complexity are difficult to navigate – even with Benidickson's expert hand on the tiller.
Jamie Benidickson injects subtle ironic humour throughout [Levelling the Lake], but readers not interested in water or history may find it a long, hard haul … but ultimately this is a rewarding read, perhaps best appreciated as an unfolding story … while subdued in tone, Levelling the Lake offers a valuable analysis on how ecosystems and relations between people can decline from one generation to the next … the book quietly and forcibly puts into relief how long-term economic and social security can be assured only through mutual trust among peoples, along with the proper maintenance and re- establishment of ecological balance.
Benidickson's environmental-legal history of the Lake of the Woods area considers the tensions between the geographical integrity of the river basin and various geopolitical entities that have sought to assert their will over parts of it. This book is a rare example of regional history that effectively situates the local within the administrative scales and networks of power bearing on it.
Levelling the Lake offers perspective on the larger continuing challenge of understanding both ourselves and the trajectory of development that created the present. In the twenty-first century, it is well to remember that the impacts of particular actions on people, landscapes, and ecologies may only become evident years or decades after these actions are taken.
Professor Benidickson travelled to a fascinating corner of the Canada-US border, explored its every nook as a paddler and historian, and gathered a treasure trove of stories along the way. His comprehensive study of the Lake of the Woods region reveals how political boundaries and water bodies shape us and are shaped by us. As we consider erecting walls along our border waters, Professor Benidickson's story of cooperation and conflict offers a much-needed history lesson.
Jamie Benidickson teaches environmental law at the University of Ottawa where he is a member of the Centre for Environmental Law and Global Sustainability. His publications include Idleness, Water, and a Canoe: Reflections of Paddling for Pleasure; The Culture of Flushing: A Social and Legal History of Sewage; and, with Bruce Hodgins, The Temagami Experience: Recreation, Resources, and Aboriginal Rights in the Northern Ontario Wilderness.
Foreword by Graeme Wynn
Introduction
1 Building Boundaries
2 Cultural, Commercial, and Constitutional Fishing
3 This Land Is My Land – It Can't Be Your Land
4 Water Rights and Water Powers
5 Pulp and Paper: From Emergence to Emergency
6 Bacterial Waterways
7 Levelling the Lake
8 Power Struggles
9 Economy and Ecology
10 We Are All in This Together
11 "Slowly to the Rescue as a Community Fails"
12 Lumbering towards Sustainability
13 Fishing Contests
14 "For Water Knows No Borders"
Conclusion: Finding the Watershed
Notes; Suggested Readings; Index
Related Titles
Restoration of the Great Lakes
Promises, Practices, and Performances
What Is Water?
The History of a Modern Abstraction
By Jamie Linton
Negotiating a River
Canada, the US, and the Creation of the St. Lawrence Seaway
Wet Prairie
People, Land, and Water in Agricultural Manitoba
The People and the Bay
A Social and Environmental History of Hamilton Harbour
By Nancy B. Bouchier and Ken Cruikshank
‹
›
Find what you're looking for...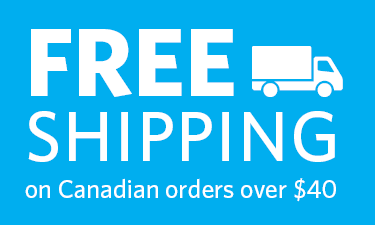 Publishers Represented
UBC Press is the Canadian agent for several international publishers. Visit our
Publishers Represented
page to learn more.