Nothing is better than meeting colleagues and friends at conferences, and here at UBC Press we're committed to keeping our relationship with you going strong. even if we cannot meet in person. Here at the Law and Society Association online conference exhibit you will find:
an invitation to meet with Randy Schmidt, Senior Editor for law
important new and forthcoming books in law
special conference discounts on our print books and e-books
information on how to get review and examination copies
Recent and Forthcoming Books
Sanctuary and Security in Canada and the United States
The first major study to compare changes made to Canadian and US refugee law after and because of 9/11, Refugee Law after 9/11 uncovers crucial connections among refugee law, security relativism, and national self-image.
The Political Economy of Indigenous Land Reform
Inalienable Properties explores the contrasting approaches taken by local leaders to property rights and development in four Indigenous communities.
Youth with Autism and the Juvenile Justice Systems in Canada and the United States
Through a comparison of juvenile justice systems in Canada and the United States, Law and Neurodiversity examines gaps of accommodation and consideration for youth with autism.
The Origins and Legacies of the 1969 Omnibus Bill
No Place for the State is an incisive study that offers complex and often contrasting perspectives on the Trudeau government's 1969 Omnibus Bill and its impact on sexual and moral politics in Canada.
This accessible but theoretically sophisticated volume reveals how neoliberalism – as both an economic project and a broader political approach – has come to govern our daily lives, our understanding of the world we live in, and even how we think about ourselves.
International Norms and Chinese Perspectives
Good Governance in Economic Development examines what happens at the intersection of international and Chinese conceptions of transparency, accountability, and public participation.
Fortune-Telling, Spirituality, and the Law
Faith or Fraud: Fortune-Telling, Individual Spirituality, and the Law answers an emerging controversy: Should the law's understanding of religion include the "spiritual but not religious"?
This book demonstrates why economic development is synonymous with institutional development for the furthering of human development issues.
Urban Governance, Law, and Condoization in New York City and Toronto
This eye-opening study shows how the condo, developed to meet the needs of a community of owners in cities in the 1960s, has been conquered by commercial interests.
You can find our selection of titles in law or browse all books in this subject area published by us and the publishers we represent in Canada.
For Canadian orders: On this website, receive a conference discount of 30% off all of our law print books and e-books. Free shipping is available in Canada on print book orders over $40.00. At the checkout, use discount code LAW.
For U.S. orders, visit press.uchicago.edu/cdc.html and receive a 30% conference discount on print books. Use discount code EX56697 at the checkout.
For all orders outside of North America, please visit our ordering information page for further details.
Let's get your manuscript published!
Are you working on a book manuscript? Thinking about revising your dissertation for publication? Or do you have questions about publishing? Randy Schmidt, Senior Editor, would like to talk to you.
"I hope everyone is keeping well. While we're not able to meet in person this year, I'm always available to connect or reconnect by email, phone, or video conference. I'd love to learn about your new projects and chat about the possibility of publishing in our diverse and rapidly growing law list. Please feel free to email me anytime at schmidt@ubcpress.ca to submit a proposal or set up a time to talk."
Examination and Desk Copies
Looking for a course book? You can request an examination copy by completing our
online exam copy order form.
If you have any questions, Liz Hudson can help you out. She can be reached at
hudson@ubcpress.ca
.
Review Copies
Are you a book review editor? Did you find something that has review potential for your journal? Contact Kerry Kilmartin, publicist, at
kilmartin@ubcpress.ca
.
Find what you're looking for...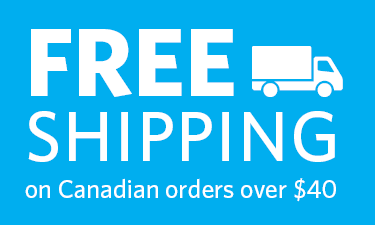 Publishers Represented
UBC Press is the Canadian agent for several international publishers. Visit our
Publishers Represented
page to learn more.