$24.95

Back Order
Ships in 4-8 weeks.
GO TO CART
Making Music with the Young Child with Special Needs
A Guide for Parents
Jessica Kingsley Publishers
Creating music is something that all children find stimulating and exciting. This new and updated edition of the well-established Making Music with the Young Child with Special Needs demonstrates how music can be used to encourage a child's development and provides practical help and guidance for parents and carers of all musical abilities, even beginners. The author also explains how musical activities can help to stimulate skills in other areas such as language and communication. The second part of the book details thirteen musical activities, with ideas for variations and further work.In this new edition of her well-established book, Elaine Streeter helps parents and carers to learn not only how they can add to a child's fun, but also how they can engage a child in interactive communication at a level the child can make sense of - one of the most rewarding things anyone can do.
'I would recommend it to play group leaders, nursery staff, health and social workers - anyone who is concerned with the development of children in their care.' - British Journal of Learning Disabilities'What I particularly liked about this book was its gentle insistence that everyone (yes everyone!) can make and enjoy music. There are helpful tips on how to match activities to a child's abilities. All in all, this is a very useful and well-presented book.'- Share an Idea'A well written, beautifully illustrated and easy to follow book which re-emphasises that making music should be fun.'- Play Matters'If, like me, you find performing music a minefield of difficulty, take heart. Elaine Streeter, a renowned music therapist, has given us a guide on how to make music, in a quality way, with a child who has special needs. A very useful little book.'- Child Language Teaching and Therapy
Elaine Streeter is a Senior Research Fellow in Music Therapy at the University of York. She is a registered HPC music therapist, APMT music therapist supervisor and member of the Advisory Council of the Association of Professional Music Therapists. Elaine has worked extensively with children with special needs in child development centres and special needs schools, as well as with adults in mental health settings and adults with learning impairments. She has travelled extensively as an invited international lecturer in music therapy and has many years experience as a senior lecturer in music therapy in the UK.
Introduction. Part I 1. How Can Music Help? Language Development. Play. Physical Development. Relationships. 2. How Do I Begin? 3. What Do I Need to Get? Basic Instruments to Collect. 4. Planning Some Music Time. 5. How to Play. Part II - Activities Activity 1 - Exploring the Drum (very easy). Activity 2 - Up and Down Tambourine Game (easy). Activity 3 - Holding and Using a Beater (easy). Activity 4 - Using Bongo Drums (easy). Activity 5 - Singing Songs to the Child's Drumming (easy for the child, more difficult for you). Getting to Know a Song. Accenting the Phrase. Activity 6 - Playing Names (more difficult). Activity 7 - Using the Chime Bars. Single Sounds (very easy).Two Note Playing with Colours (more difficult). Playing Chime Bars with Songs or Other Instruments (easy). Activity 8 - Using Rattles (easy). Activity 9 - Clapping Music (very easy). Activity 10 - Chinese Hand Cymbals (easy). Activity 11 - Horns. Getting to Know the Horn (very easy). Horn Song (easy). Activity 12 - Using the Xylophone. Suggestions for Your Own Playing. Xylophone Games. Up and Down Playing (easy). Glissando game (easy). Contrasting Playing (more difficult). Divide the Xylophone (more difficult). Activity 13 - Walking to Music (more difficult). Conclusion.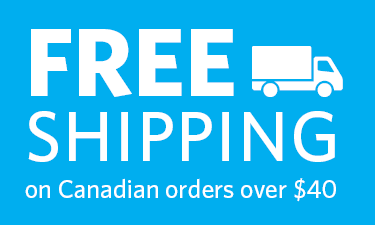 Find what you're looking for...
Publishers Represented
UBC Press is the Canadian agent for several international publishers. Visit our
Publishers Represented
page to learn more.