6 b&w figures, 2 maps, 6 tables
Managed Annihilation
An Unnatural History of the Newfoundland Cod Collapse
The commercial cod fishery in Newfoundland and Labrador was once the most successful in the world. When it collapsed in 1992 – causing the largest single-day layoff in Canadian history and irrevocable ecological damage – fishermen, scholars, and scientists pointed to failures in management such as uncontrolled harvesting and not taking fishermen's concerns into account as likely culprits.
Examining the history of commercial cod fisheries in Newfoundland and Labrador from the mid-nineteenth century to the aftermath of the cod moratorium, Managed Annihilation makes the case that the idea of natural resource management was itself the problem. The collapse occurred when the fisheries were ostensibly managed by the state, and the fishery has still not recovered nearly twenty years later. Although the collapse of northern cod raised doubts among policy-makers about their ability to understand, predict, and control nature, their ultimate goal of control through management has not wavered – it has simply been transferred from wild fish to fishermen and domesticated cod.
This book will be of interest to policy-makers and students in environmental studies and natural resource management as well as scholars of ethics, critical management studies, political ecology, environmental history, and philosophy.
Awards
2011, Winner - Clio Prize for Canadian History - Atlantic, Canadian Historical Association
, Winner - Outstanding Jacket Design, 2011 AAUP Book, Jacket and Journal Show
The sorry state of ocean life has led to a new kind of fish story—a lament not for the one that got away but for the countless others that didn't…Dean Bavington…observes that two hundred billion pounds' worth of cod were taken from Canada's Grand Banks before 1992, when the cod simply ran out.
Bavington's critique of existing management approaches is strong, and opens the door to a worthwhile discussion.
This book ... is valuable to those seeking a fresh, provocative approach to the northern cod fishery in particular and to natural resource management in general. Summing Up: Highly recommended.
The sorry state of ocean life has led to a new kind of fish story – a lament not for the one that got away but for the countless others that didn't...Dean Bavington...observes that two hundred billion pounds worth of cod were taken from Canada's grand banks before 1992, when the cod simply ran out.
Unlike other efforts to make sense of the tragedy of the commons of the northern cod fishery and its halting recovery, Bavington calls into question the very premise of management and managerial ecology and offers a critical explanation that seeks to uncover alternatives obscured by this dominant way of relating to nature.
Managed Annihilation pleads for renunciation of 'the holy grail of manageability,' the belief that all problems ... can be solved merely by exerting more effort, and obtaining greater efficiency, within the status quo order of advanced industrial societies. In the end, this book urges a new view of human-environment relations, one that would replace Western society's long-standing drive to manage nature.
Dean L.Y. Bavington is an assistant professor in the Department of Geography at Memorial University of Newfoundland.
Foreword: This Is More Difficult Than We Thought / Graeme Wynn
Preface
1 A Sea Swarming with Fish
2 The Birth and Development of Cod Fisheries Management
3 Success through Failure: The Expansion of Management after the Moratorium
4 Socio-Ecological System Description of the Cod Fishery
5 From Managing Fish to Managing Fishermen
6 Managing Cod from Egg to Plate
7 Articulating Management into Cod Fisheries
8 Alternatives to Management and Managerial Ecology
Notes
Bibliography
Index
Related Titles
Sea Change
Charting a Sustainable Future for Oceans in Canada
Edited by Ussif Rashid Sumaila, Derek Armitage, Megan Bailey, and William Cheung
‹
›
Find what you're looking for...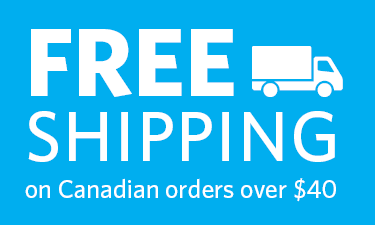 Stay Informed
Receive the latest UBC Press news, including events, catalogues, and announcements.
Publishers Represented
UBC Press is the Canadian agent for several international publishers. Visit our
Publishers Represented
page to learn more.