Marine Ecosystem-Based Management in Practice
Different Pathways, Common Lessons
Julia Wondolleck and Steven Yaffee are hopeful. Rather than lamenting the persistent conflicts in global marine ecosystems, they instead sought out examples where managers were doing things differently and making progress against great odds. They interviewed planners, managers, community members, fishermen, and environmentalists throughout the world to find the best lessons for others hoping to advance marine conservation. Their surprising discovery? Successful marine management requires not only the right mix of science, law, financing, and organizational structure, but also an atmosphere of collaboration—a comfortable place for participants to learn about issues, craft solutions, and develop the interpersonal relationships, trust, and understanding needed to put plans into action.

Marine Ecosystem-Based Management in Practice is the first practical guide for the marine conservation realm. In a unique collection of case studies, the authors showcase successful collaborative approaches to ecosystem-based management. The authors introduce the basic concepts of ecosystem-based management and five different pathways for making progress from community to multinational levels. They spotlight the characteristics that are evident in all successful cases —the governance structures and social motivations that make it work. Case analyses ranging from the Gulf of Maine to the Channel Islands in Southern California comprise the bulk of the book, augmented by text boxes showcasing examples of guiding documents important to the process. They devote several ending chapters to discussion of the interpersonal relationships critical to successful implementation of marine ecosystem-based management. The book concludes with a discussion of the implications for policy and on-the-ground practice.

This book offers a hopeful message to policy makers, managers, practitioners, and students who will find this an indispensable guide to field-tested, replicable marine conservation management practices that work.
This thoughtful analysis of marine ecosystem-based management offers what this field has been missing: confidence that MEBM can work, and practical guidance for scientists, practitioners, and policy wonks. The good news is that there is more than one way to successfully manage coastal systems. The fundamental element of success is people: leaders committed to working together and building the trust and common understanding to get things done.
Ecosystem-based approaches to management are about governance, people, and the social fabric in which they exist. The authors have superbly captured the essential approaches to ecosystem-based management in marine environments. Clear, concise, practical examples make this book an excellent reference for anyone involved in marine conservation management.
Wondolleck and Yaffee bring a practiced eye, honed on the study of terrestrial ecosystem-based management and collaborative approaches to conservation, to the analysis of marine ecosystem-based management. Built around a core set of case studies, the book demonstrates that such an approach can achieve meaningful, durable conservation benefitting ecosystems and people.
Julia M. Wondolleck is Associate Professor of Natural Resources and Environmental Policy at the University of Michigan. She is an expert in the theories and application of dispute resolution and collaborative planning processes, and is the author or coauthor of three books: Public Lands Conflict and Resolution: Managing National Forest Disputes (Plenum 1988), Environmental Disputes: Community Involvement in Conflict Resolution (Island Press 1990), and Making Collaboration Work: Lessons from Innovation in Natural Resource Management (Island Press 2000). Raised in the San Francisco Bay Area, she spent her youth sailing on the Bay and hiking in the Sierra. As a result, her research interests span both terrestrial and marine realms, most recently examining collaborative science in the NOAA National Estuarine Research Reserve System, contributions of Sanctuary Advisory Councils in the NOAA National Marine Sanctuary Program, and community engagement strategies for the NOAA Marine Protected Areas Center. Dr. Wondolleck has an undergraduate degree in economics and environmental studies from the University of California–Davis and a master's degree and PhD in environmental policy and planning from the Massachusetts Institute of Technology.

Steven L. Yaffee is Professor of Natural Resources and Environmental Policy at the University of Michigan. He has worked for more than forty years on federal endangered species, public lands and ecosystem management policy and is the author or coauthor of four books: Prohibitive Policy: Implementing the Federal Endangered Species Act (MIT Press 1982); The Wisdom of the Spotted Owl: Policy Lessons for a New Century (Island Press 1994); Ecosystem Management in the United States: An Assessment of Current Experience (Island Press 1996); and Making Collaboration Work: Lessons from Innovation in Natural Resources Management (Island Press 2000). A native of Washington, DC, he spent his youth hearing stories about public policy and politics while experiencing firsthand the loss of native habitat associated with urban sprawl; ultimately, that led to an interest in improving the process of decision making so that more environmentally sound decisions can be made. He has facilitated numerous collaborative processes across North America, and assisted a set of philanthropic foundations with ways to develop evaluation metrics for their conservation programs. He is currently working on a new book detailing the history and lessons of the California marine protected areas designation process. Dr. Yaffee received his PhD in environmental policy and planning from the Massachusetts Institute of Technology. His undergraduate and master's degrees are in natural resource management and policy from the University of Michigan. He has been a faculty member at the Kennedy School of Government at Harvard University and a researcher at the Oak Ridge National Laboratory and the World Wildlife Fund.
Preface
Chapter 1: Drawing Lessons from Experience in Marine Ecosystem-Based Management
Chapter 2: Navigating International Boundaries in the Gulf of Maine and Puget Sound Georgia Basin
Chapter 3: Mobilizing a Multi-State Partnership in the Gulf of Mexico
Chapter 4: Balancing Top-Down Authority with Bottom-Up Engagement in the Florida Keys and Channel Islands
Chapter 5: Motivating Engagement in Voluntary Programs in Narragansett Bay and the Albemarle-Pamlico Estuary
Chapter 6: Influencing Management from the Bottom Up in Port Orford, OR and San Juan County, WA
Chapter 7: Bricks—Tangible Elements that Support and Guide MEBM
Chapter 8: Mortar—Intangible Factors that Propel and Sustain MEBM
Chapter 9: Implications for Policy and Practice
Index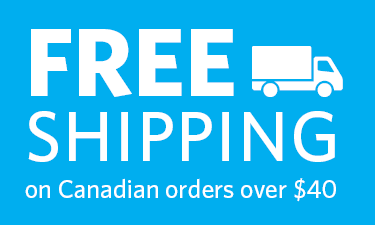 Find what you're looking for...
Publishers Represented
UBC Press is the Canadian agent for several international publishers. Visit our
Publishers Represented
page to learn more.