$81.00

Back Order
Ships in 4-6 weeks.
GO TO CART
Marine Ecosystem-Based Management in Practice
Different Pathways, Common Lessons
Julia Wondolleck and Steven Yaffee are hopeful.  Rather than lamenting the persistent conflicts in global marine ecosystems, they instead sought out examples where managers were doing things differently and making progress against great odds. They interviewed planners, managers, community members, fishermen, and environmentalists throughout the world to find the best lessons for others hoping to advance marine conservation. Their surprising discovery? Successful marine management requires not only the right mix of science, law, financing, and organizational structure, but also an atmosphere of collaboration—a comfortable place for participants to learn about issues, craft solutions, and develop the interpersonal relationships, trust, and understanding needed to put plans into action.
 
Marine Ecosystem-Based Management in Practice is the first practical guide for the marine conservation realm. In a unique collection of case studies, the authors showcase successful collaborative approaches to ecosystem-based management. The authors introduce the basic concepts of ecosystem-based management and five different pathways for making progress from community to multinational levels. They spotlight the  characteristics that are evident in all successful cases —the governance structures and social motivations that make it work. Case analyses ranging from the Gulf of Maine to the Channel Islands in Southern California comprise the bulk of the book, augmented by text boxes showcasing examples of guiding documents important to the process. They devote several ending chapters to discussion of the interpersonal relationships critical to successful implementation of marine ecosystem-based management. The book concludes with a discussion of the implications for policy and on-the-ground practice.
 
This book offers a hopeful message to policy makers, managers, practitioners, and students who will find this an indispensable guide to field-tested, replicable marine conservation management practices that work.

[Wondolleck and Yaffee] present detailed case studies and identify common lessons learned that can be translated into success for other EBM approaches...The case studies are well-written and worth the effort to read and absorb...After the authors clearly describe the importance of people to MBEM success, they also provide implications for policy and practice.
Ecosystem-based approaches to management are about governance, people, and the social fabric in which they exist. The authors have superbly captured the essential approaches to ecosystem-based management in marine environments. Clear, concise, practical examples make this book an excellent reference for anyone involved in marine conservation management.
Wondolleck and Yaffee bring a practiced eye, honed on the study of terrestrial ecosystem-based management and collaborative approaches to conservation, to the analysis of marine ecosystem-based management. Built around a core set of case studies, the book demonstrates that such an approach can achieve meaningful, durable conservation benefitting ecosystems and people.
This thoughtful analysis of marine ecosystem-based management offers what this field has been missing: confidence that MEBM can work, and practical guidance for scientists, practitioners, and policy wonks. The good news is that there is more than one way to successfully manage coastal systems. The fundamental element of success is people: leaders committed to working together and building the trust and common understanding to get things done.
Julia M. Wondolleck is Associate Professor of Natural Resources at the University of Michigan. She is an expert in the theories and application of dispute resolution and collaborative planning processes. Steven L. Yaffee is Professor of Natural Resources and Environmental Policy at the University of Michigan. He has worked for more than forty years on federal endangered species, public lands, and ecosystem management policy.
 
Preface
Chapter 1: Drawing Lessons from Experience in Marine Ecosystem-Based Management
Chapter 2: Navigating International Boundaries in the Gulf of Maine and Puget Sound Georgia Basin
Chapter 3: Mobilizing a Multi-State Partnership in the Gulf of Mexico
Chapter 4: Balancing Top-Down Authority with Bottom-Up Engagement in the Florida Keys and Channel Islands
Chapter 5: Motivating Engagement in Voluntary Programs in Narragansett Bay and the Albemarle-Pamlico Estuary
Chapter 6: Influencing Management from the Bottom Up in Port Orford, OR and San Juan County, WA
Chapter 7: Bricks—Tangible Elements that Support and Guide MEBM
Chapter 8: Mortar—Intangible Factors that Propel and Sustain MEBM
Chapter 9: Implications for Policy and Practice
Index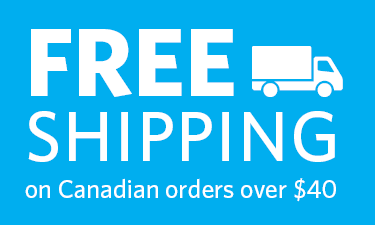 Find what you're looking for...
Publishers Represented
UBC Press is the Canadian agent for several international publishers. Visit our
Publishers Represented
page to learn more.