$35.95

Back Order
Ships in 4-8 weeks.
GO TO CART
Mediation in Context
Jessica Kingsley Publishers
From its small beginnings in the UK 15-20 years ago, mediation has become well-known as a more positive method of resolving conflict than the adversarial methods we have been accustomed to using.Reflecting the range of contexts in which mediation is now used, this book includes chapters on:history of mediation in the UKmediation with divorced and separated couplespeer mediation in schoolsresolving neighbour disputes in rural and urban settingsvictim-offender mediation and conferencingresolving workplace and industrial disputescommercial mediationdealing with patients' complaints about doctorselder mediationenvironmental mediation and consensus buildinginternational mediation.Drawing on their own experiences as mediators, the contributors to this book discuss the benefits and drawbacks of mediation in particular settings and use case studies to illustrate how mediation works in practice. This book provides a comprehensive overview of mediation for those wanting to find out more, or those beginning in the field, as well as containing useful information and advice for anyone involved in mediation.
'Anyone with an interest mediation will find something useful and beneficial in this collection of 16 chapters, each devoted to a description of mediation in different contexts by an expert in the field. I found the two chapters on peer mediation in schools the most moving. If we all learned to handle conflict effectively from a young age, we might see fewer examples throughout society. Readers should come away clearer about what mediation is, what it is not, and the role of the mediator as an impartial third party, with no authority or stake in the outcome. I highly recommend this book.'- Rostrum'This is a good moment for a book on mediation to appear, as the idea has now caught on and a body of expertise is building up. It is lucid, comprehensive and readable. I like books which include details of case histories. Marian contributes the first chapter herself, but there are fourteen other contributors. The range of situations in which mediation can be used - is being used - is far wider than I had realised. It is reaching out into such fraught areas as domestic violence, and relations between parents and homeless children. The movement to promote mediation is gaining momentum, here as in the USA, from the need to limit the escalating number of court cases in a "blame culture". Other cultures, e.g. the Chinese have been much readier to accept the idea of persuasion rather than confrontation. Mediation is not a panacea in every conflict, and writers are honest enough to point this out. It can only be used where there is some degree of trust, and cannot work in a situation where people rubbish their opponents. I read parts of the book in anger, reminded too forcefully of the difficult situation I faced in what looks like a pleasant Gloucestershire town 30 years ago, in which my house was repeatedly damaged, and I was subjected to verbal abuse whenever I ventured down the street.'- Quakers in Criminal Justice Newsletter'Edited by Marion Liebmann, Mediation in Context is a comprehensive overview of mediation in all its forms. Opening with a clear introduction and history of mediation, the initial chapters manage to successfully summarise the last 20 years of practice, whilst also highlighting current debates regarding quality, accreditation and equal opportunities practice. Having laid the necessary foundations we are then presented with a series of 15 chapters each dealing with a specific type of mediation, from peer mediation in schools through to workplace mediation and all in between. Indeed unless your local branch of ufologists made face-to-face contact with Zorg and his comrades you can safely assume that your form of mediation is here. As each chapter is written by a lead practitioner in the field, the text presents a fascinating and highly informative snapshot of current mediation practice. This picture is supported by case studies, particularly useful in the chapters examining victim-offender and mediation in a South London secondary school. One of the successes of the book is the manner in which it manages to reflect the diversity of practice yet consistently grounds all approaches in a thorough and necessary understanding of conflict resolution. An understanding that has perhaps to date been occasionally left behind when extolling the virtues of mediation. One can only hope that Liebmann et al's ability to present practical, service-based reviews in Mediation in Context not only offers the foundations but sets the standards for future reference. A welcome and necessary addition to the comparitvely under researched field, Mediation in Context is as accessible to first timers as it is to old dispute resolution packhorses. Look, it even has full references, further reading details and subject and author indexes. What more do you want; professional recognition and guaranteed funding?'- Mediation Magazine
Marian Liebmann has worked in education, art therapy, victim support and probation, and has been involved in community, victim-offender and schools mediation. For eight years she worked for Mediation UK, the umbrella organisation for mediation, as director and projects adviser. She has written/edited seven books in the fields of art therapy, mediation and conflict resolution, and contributed chapters to many others. She currently divides her time between freelance mediation training, art therapy, supervision and writing.
Introduction. 1. History and overview of mediation in the UK, Marian Liebmann. 2. Family Mediation: Working to support separated families, Marion Stevenson, Family mediator and professional practice consultant. 3. Conflict management and peer mediation in primary schools, Elizabeth Lawrence, Freelance mediator and trainer. 4. Mediation in a South London secondary school, Mark Bitel, Partners in Evaluation and Delia Rolls, Sacred Heart School, London. 5. Community Mediation in an urban setting Graham Waddington, Newport College, University of Wales. 6. The rural mediation service, Sue Bowers, Mediator and trainer. 7. Community mediation in the US: Current developments, Deborah Boersma Zondervan, Freelance mediator and facilitator. 8. Victim - offender mediation in practice, Jean Wynne, Leeds Victim - Offender Uni. 9. Family group conferencing for victims, offenders and communities, Guy Masters, Crime Concern, and Ann Warner Roberts, Centre for Restorative Justice and Peacemaking, University of Minnesota. 10. The ACAS approach to employment dispute resolution, Francis Noonan, ACAS Head Office, London. 11. Workplace mediation, Carl Reynolds, Mara Partnership. 12. Commercial Alternative Dispute Resolution (ADR), Paul Newman, Barrister and construction lawyer. 13. Medical mediation, Marion Wells, Lay conciliator, Avon Health Authority. 14. The multicultural Elder Mediation Project (EMP), Yvonne Craig, Elder Mediation Project. 15. Consensus building and environmental decision-making, Roger Sidaway, Institute of Ecology and Resource Management, University of Edinburgh and Hally Ingram, Shell International. 16. Mediation in situations of large-scale violence, Adam Curle, International mediator. Index.
Find what you're looking for...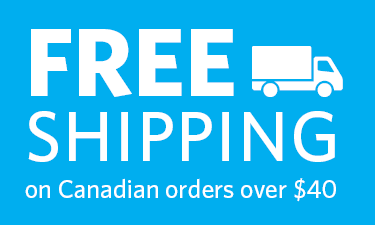 Publishers Represented
UBC Press is the Canadian agent for several international publishers. Visit our
Publishers Represented
page to learn more.