Messy Ethics in Human Rights Work
---
Messy Ethics in Human Rights Work is also available as an open access PDF. Use the button on the left, or visit the special open access page, to download.
---
Human rights work takes place everywhere, every day, and in every way, but good intentions don't always bring good results. Those who work to promote the dignity, opportunities, and quality of life of vulnerable and marginalized people are confronted daily with irresolvable ethical dilemmas.
Messy Ethics in Human Rights Work invites readers into a series of overlapping conversations, as activists, researchers, artists, and others reflect on the complex disorderliness of ethics in practice, and the implications for human rights work both within and beyond academia. Although professional, institutional, or even organic codes of conduct can be useful, their focus on avoiding ethical problems often misses the point. Human rights work entails intricate relationships of social, political, and economic power and responsibility that emerge only in the process of doing the work itself.
Contributors share situations when they were ethically stuck between a rock and hard place. What happened? How did they evaluate the situation and the options available to resolve it? Where did or didn't they seek guidance? What would they do differently next time? This honest, thoughtful work proposes that personal reflection and collective, sometimes uncomfortable discussion are essential components of critical human rights practice.
Academics, researchers, practitioners, activists, and students working within human rights contexts will all find themselves within the pages of this honest and necessary work.
Candid accounts of ethical dilemmas are rare, despite being a rich form of knowledge. This book disrupts outdated notions of who the experts are and who holds knowledge about human rights work. It is sure to become an essential reference.
Through a refreshingly unorthodox weaving of different voices, journeys, and writing styles, Messy Ethics presents insightful and inspirational ways of negotiating ethics in practice. It is remarkably accessible and will resonate with a wide community of activist, social justice, and human rights–engaged practitioners and scholars.
Shayna Plaut is the director for research at the Canadian Museum for Human Rights. She is also a research manager at the Global Reporting Centre. Shayna has served as a consultant for the UN's Office of the High Commissioner for Human Rights and for Amnesty International and has been published in a variety of academic journals. Neil Bilotta is a clinical assistant professor of social work at the University of North Carolina at Chapel Hill. His research explores social inclusion and culturally responsive ethics of social work. Lara Rosenoff Gauvin is an assistant professor of anthropology at the University of Manitoba and a research associate with the university's Centre for Human Rights Research. Christina Clark-Kazak is a professor of public and international affairs at the University of Ottawa, a past editor-in-chief of Refuge: Canada's Journal on Refugees, and past president of the International Association for the Study of Forced Migration. Maritza Felices-Luna is an associate professor of criminology at the University of Ottawa and co-editor of Demarginalizing Voices: Commitment, Emotion and Action in Qualitative Research.
Introduction, or a Pitch for You to Read this Book / Maritza Felices-Luna
Part 1: Ethical Dilemmas When Following the Rules or Doing Business as Usual
1 The Ethical Quagmire of Carceral Tours for Prison Education Programs: Are Compromised Ethics an Acceptable Educational Tool? / Sandra Lehalle and Jennifer M. Kilty
2 Fascist Logic: Exposé or Propaganda? / Shayna Plaut
3 The Politics of Representation and Allyship in Human Rights Policy Work / Christina Clark-Kazak
4 Navigating the Ethical Challenges of Work with Detained Migrants and Asylum Seekers in Greece / Jason Phillips
5 Are "Ethically Appropriate" Responses the Same for All of Us? A Social Work Practitioner/Researcher's Dilemma / Neil Bilotta
6 Unequal Pay for Equal Work: Ethical Reflections on Exploitation as a Funding Requirement / Maritza Felices-Luna
Interlude: Back at you, Joseph Conrad / Juliane Okot Bitek
Part 2: Ethical Dilemmas When Challenging Business as Usual or When Taking the Unbeaten Path
7 "I Want My Name": Autonomy, Protection, and Attribution in Research Interviews with "Vulnerable" Populations / Kristi Heather Kenyon
8 Your Mandates Aren't Ours / Katsi'tsí:io Splicer, Cougar Kirby, and Sarah Fraser
9 When Life Isn't a Moment: Participatory Photography, Photojournalism, and Documentary Photography / Myrto Papadopoulos and Shayna Plaut
10 "But Don't Believe Me, Believe Sex Workers": Amplifying Voices, Speaking Out of Turn, and Knowing Your Place / Claudyne Chevrier
11 Breaching My Contract to Uphold My Responsibility / Nick Catalano
12 The Oral Defence: Speaking Back to the Community / Yuriko Cowper-Smith
13 "But Where Is the Violence?": Reflections on Honouring Relationships and Troubling Academia / Lara Rosenoff Gauvin
Conclusion: Many Questions, Few Answers / Christina Clark-Kazak, Shayna Plaut, Neil Bilotta, Lara Rosenoff Gauvin, and Maritza Felices-Luna
Index
Related Titles
Feminist Community Research
Case Studies and Methodologies
Edited by Gillian Creese and Wendy Frisby
Demarginalizing Voices
Commitment, Emotion, and Action in Qualitative Research
Edited by Jennifer M. Kilty, Maritza Felices-Luna, and Sheryl C. Fabian
‹
›
Find what you're looking for...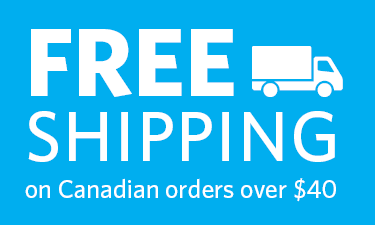 Stay Informed
Receive the latest UBC Press news, including events, catalogues, and announcements.
Publishers Represented
UBC Press is the Canadian agent for several international publishers. Visit our
Publishers Represented
page to learn more.