Mexican Melodrama
Film and Nation from the Golden Age to the New Wave
The University of Arizona Press
In Mexican Melodrama, Elena Lahr-Vivaz explores the compelling ways that new-wave Mexican directors use the tropes and themes of Golden Age films to denounce the excesses of a nation characterized as a fragmented and fictitious construct. Analyzing big hits and quiet successes of both Golden Age and new-wave cinema, the author offers in each chapter a comparative reading of films from the two eras, considering, for instance, Amores perros (Love's a Bitch, Alejandro González Iñárritu, 2000) alongside Nosotros los pobres (We the Poor, Ismael Rodríguez, 1947). Through such readings, Lahr-Vivaz examines how new-wave directors draw from a previous generation to produce meaning in the present.

Mexico's Golden Age of film—the period from the 1930s to the 1950s—is considered "golden" due to both the prestige of the era's stars and the critical and popular success of the films released. Golden Age directors often turned to the tropes of melodrama and allegory to offer spectators an image of an idealized Mexico and to spur the formation of a spectatorship united through shared tears and laughter. In contrast, Lahr-Vivaz demonstrates that new-wave directors of the 1990s and 2000s use the melodramatic mode to present a vision of fragmentation and to open a space for critical resistance. In so doing, new-wave directors highlight the limitations rather than the possibilities of a unified spectatorship, and point to the need for spectators to assume a critical stance in the face of the exigencies of the present.

Written in an accessible style, Mexican Melodrama offers a timely comparative analysis of critically acclaimed films that will serve as key referents in discussions of Mexican cinema for years to come.
One of Lahr-Vivaz's most significant contributions to Mexican film studies is her astute analysis of contemporary films, many of which had not yet received sustained scholarly attention. By placing these in relation to Golden Age melodrama, Lahr-Vivaz has produced a study that will likely prove essential to the teaching and study of Mexican melodrama."—Colin Gunckel, author of Mexico on Main Street: Transnational Film Culture in Los Angeles Before World War II
Elena Lahr-Vivaz is an assistant professor at Rutgers University–Newark, specializing in Latin American literature and film.
List of Illustrations
Acknowledgments

1 Melodrama and Mexico
2 Taming Nosotros
3 The Ties That Bind
4 Nosotros No More
5 Seeing Stars
6 Re-sounding Melos
Conclusion

Notes
Works Cited
Index
Find what you're looking for...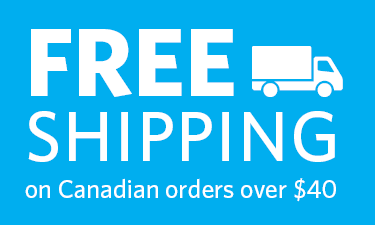 Publishers Represented
UBC Press is the Canadian agent for several international publishers. Visit our
Publishers Represented
page to learn more.