19 b&w photos, 6 tables, 3 charts
Military Education and the British Empire, 1815–1949
Common military education was the lifeblood of the armies, navies, and air forces of the British Empire. It permeated every aspect of the profession of arms and was an essential ingredient for success in both war and peace. Yet much military history overlooks external factors and influences such as education, which shape armed forces.
Military Education and the British Empire is the first major scholarly work to address the role of military education in maintaining the empire throughout the nineteenth and twentieth centuries. Bringing together the world's top scholars on the subject, this book places distinct national narratives – Canadian, Australian, South African, British, and Indian – within a comparative context. The contributors examine military education within the British Empire as a generator of institutional knowledge, as a socializing agent, and as an enhancer of interoperability. Moreover, this volume explores the importance of professional military education as a catalyst for forging effective alliances and coalition operations, which have highlighted the need for military forces to operate seamlessly with alliance partners – most recently in Afghanistan, Iraq, and Libya.
Military Education and Empire is the first volume to examine military education from a transnational perspective, which allows readers the opportunity to consider the connections between education and empire.
This book will interest scholars of both military history and education. Given the contemporary resonance of the subject, there are also vital lessons for policy makers and military practitioners alike.
[T]his important, timely, and authoritative volume brings the history of military education to bear on matters of contemporary and continuing relevance.
This collection makes important contributions to on-going historiography by centring military education as a point of analysis rather than treating it as an aside and by placing it within transnational context.
This marvellously written book reveals how a globe-spanning empire developed operational forces with distinctly local character – from the Indian Army to the Australian Imperial Force to the First Canadian Army -- that could function effectively together no matter how they were mixed and matched.
Military Education and the British Empire is path-breaking, masterful, and essential.
Douglas E. Delaney holds the Canada Research Chair in War Studies at the Royal Military College of Canada. He is the author of The Soldiers' General: Bert Hoffmeister at War, which won the 2007 C.P. Stacey Prize for Canadian Military History; Corps Commanders: Five British and Canadian Generals at War, 1939-1945; and The Imperial Army Project: Britain and the Land Forces of the Dominions and India, 1902-1945. Robert C. Engen is an assistant professor of history at the Royal Military College of Canada. He is the author of Canadians Under Fire: Infantry Effectiveness in the Second World War and Strangers in Arms: Combat Motivation in the Canadian Army. Meghan Fitzpatrick is a SSHRC Post-Doctoral Research Fellow in War Studies at the Royal Military College of Canada. A graduate of King's College London, she is the author of Invisible Scars: Mental Trauma and the Korean War.
John Connor, Claire Cookson-Hills, Howard G. Coombs, E. Jane Errington, Mark Frost, Alan Jeffreys, Andrew Lambert, Joseph Moretz, Andrew Stewart, Ian van der Waag, Randall Wakelam.
Introduction / Douglas E. Delaney and Robert C. Engen
1 Ubique: The Royal Engineers Establishment, 1815–69 / Claire Cookson-Hills
2 Fashioning Imperial Canadians: The Royal Military College, 1874–1900 / E. Jane Errington
3 "Doctrine, the Soul of Warfare": Sir Julian Corbett and the Teaching of Strategy in the Royal Navy before 1914 / Andrew Lambert
4 Australian Military Education, 1901–18 / John Connor
5 South Africa and the Making of Military Officers, 1902–48 / Ian van der Waag
6 The Spirit of an Air Force: Learning about Air Power, 1919–49 / Randall Wakelam
7 Preparing for a Better War: The Admiralty's Challenge of Educating Naval Officers, 1919–39 / Joseph Moretz
8 The British and Indian Army Staff Colleges in the Interwar Years / Mark Frost
9 Education in the Indian Army, 1920–46 / Alan Jeffreys
10 "Necessarily of an Experimental Character": The Interwar Period and the Imperial Defence College / Andrew Stewart
11 From Imperial to Nationalist Canadians: The Impact of the Second World War on Canadian Army Staff Education / Howard G. Coombs
Concluding Remarks / Douglas E. Delaney and Meghan Fitzpatrick
Select Bibliography; List of Contributors; Index
Related Titles
Corps Commanders
Five British and Canadian Generals at War, 1939-45
Turning Point 1917
The British Empire at War
Edited by Douglas E. Delaney and Nikolas Gardner
The Weight of Command
Voices of Canada's Second World War Generals and Those Who Knew Them
Fighting with the Empire
Canada, Britain, and Global Conflict, 1867–1947
Edited by Steve Marti and William John Pratt
Crerar's Lieutenants
Inventing the Canadian Junior Army Officer, 1939-45
For Home and Empire
Voluntary Mobilization in Australia, Canada, and New Zealand during the First World War
By Steve Marti
Culture and the Soldier
Identities, Values, and Norms in Military Engagements
‹
›
Find what you're looking for...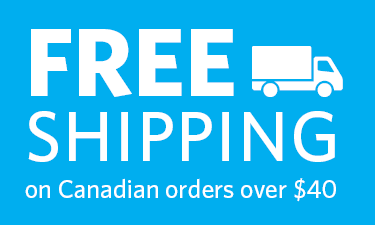 Stay Informed
Receive the latest UBC Press news, including events, catalogues, and announcements.
Publishers Represented
UBC Press is the Canadian agent for several international publishers. Visit our
Publishers Represented
page to learn more.