160 b&w illustrations, 100 tables
Mimbres Life and Society
The Mattocks Site of Southwestern New Mexico
The University of Arizona Press
A thousand years ago, village farmers in the Mimbres Valley of what is now southwestern New Mexico created stunning black-on-white pottery. Mimbres pottery has added a fascinating dimension to southwestern archaeology, but it has also led to the partial or total destruction of most Mimbres sites. The Mimbres Foundation, in one of the few modern investigations of a Mimbres pueblo, excavated the Mattocks site, containing about 180 surface rooms in addition to pit structures. Mimbres Life and Society details the Mattocks site's architecture and artifacts, and it includes 160 figures, showing more than 400 photographs of painted vessels from the site.

Mimbres pueblos, as early examples of people using surface room blocks, are ideal for investigating questions about how and why people moved from earlier subterranean pit structures to aboveground room blocks. The authors consider the number of households living at the site before and after the transition, as well as the lack of evidence for subsistence intensification and population growth as causes of this transition. These analyses suggest that each room block on the site housed a single family as opposed to multiple families, the more common interpretation. There were not necessarily more households on the site during the Classic period than earlier.

Patricia A. Gilman and Steven A. LeBlanc spent five seasons excavating at the Mattocks site and many more analyzing and writing about Mattocks site data. They note that subtle social differences among people were at play, and they emphasize that the Mattocks site may be unique among Mimbres pueblos in many aspects. Mimbres Life and Society reveals broad-ranging implications for southwestern archaeologists and anyone interested in understanding the ancient Southwest and early village societies.
 
Mimbres Life and Society: The Mattocks Site of Southwestern New Mexico sets a new standard and baseline for research in the Mimbres region.."—Current Anthropology

"It is a valuable case study of an important Southwestern culture that is just now beginning to be understood."—American Archaeology

"Overall, Gilman and LeBlanc have done a fantastic job with Mimbres Life and Society. It is an engaging read for those interested in the Mogollon. As a research text documenting life and society in the Mimbres Valley, it is second to none."—La Jornada, Archaeological Society of New Mexico

"Destined to be used by generations of scholars. The Mattocks site provides unique and essential information for understanding the Mimbres region and Southwest archaeology in general."—Michelle Hegmon, editor of The Give and Take of Sustainability
 
"One of the most important contributions to Mimbres archaeology to appear in years. This book will be the sine qua non for research on the Mattocks site."—Karen Gust Schollmeyer, Preservation Archaeologist, Archaeology Southwest
Patricia A. Gilman is a professor emerita in the Department of Anthropology at the University of Oklahoma.

Steven A. LeBlanc is retired as director of collections at Harvard University's Peabody Museum of Archaeology and Ethnology.
 
List of Illustrations
Acknowledgments

Introduction: The Mattocks Site, the Mimbres Region, and Early Pueblos in the North American Southwest
Chapter 1. Mattocks Site Chronology
Chapter 2. Pit Structures at the Mattocks Site: Few and Mostly Classic
Chapter 3. Pueblo Architecture at the Mattocks Site
Chapter 4. Social Contexts of the Mattocks Site Room Blocks: A Summary and Discussion of the Architectural and Dating Patterns
Chapter 5. Hunting, Gathering, Harvesting, and Preparing Food at the Mattocks Site. With a Contribution by Michael D. Cannon
Chapter 6. Mattocks Site Ceramics
Chapter 7. Mattocks Site Burials
Chapter 8. Mattocks Site Unusual Artifacts
Chapter 9. The Mattocks Site

Appendices
Find what you're looking for...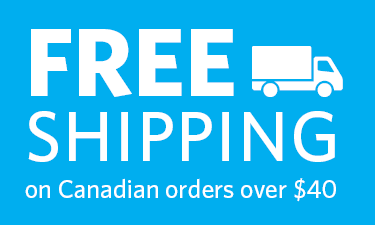 Publishers Represented
UBC Press is the Canadian agent for several international publishers. Visit our
Publishers Represented
page to learn more.