20 b&w photos, 12 maps, 2 tables
Moved by the State
Forced Relocation and Making a Good Life in Postwar Canada
"Why don't they just move?" This reductive question is asked whenever reports surface of the all-too-common lack of social services and economic opportunities in Canada's rural and urban communities. But why are certain people and places vulnerable? Who is responsible for remedying the situation? And what is fair?
From the 1950s to the 1970s, the Canadian government relocated people, often against their will, in order to improve their lives. Moved by the State offers a completely new interpretation of this undertaking, seeing it as part of a larger project of economic development and poverty alleviation. This finely crafted history therefore focuses on the bureaucrats and academics who designed, implemented, and monitored the forced relocations, rather than on the experience of those who were uprooted.
Tina Loo explores the contradiction between intention and consequence as resettlement played out among Inuit in the central Arctic, fishing families in Newfoundland's outports, farmers and loggers in Quebec's Gaspé region, Black residents of Halifax's Africville, and Chinese Canadians in Vancouver's East Side. In the process, she reveals the optimistic belief underpinning postwar relocations: the power of the interventionist state to do good.
This book invites the attention of scholars and students of Canadian social and political history, and will also appeal to general readers interested in postwar Canada, the welfare state, and community, regional, and international development.
Awards
2020, Shortlisted - Best Scholarly Book in Canadian History, Canadian Historical Association
2020, Shortlisted - J.W. Dafoe Book Prize, J.W. Dafoe Foundation
2020, Winner - Best Book in Political History, Canadian Historical Association
…the book is thought-provoking and will inspire discussion among those looking to Canadian social and political challenges of the past, as well as those considering them in the future.
Moved by the State illuminates a moment in Canadian history when bureaucrats, politicians, and university 'experts' – imbued with hope and a belief in the interventionist state – planned the forcible relocation of individuals from their communities in order to help them share in 'the good life.' It is meticulously researched, theoretically informed, and convincingly argued.
Tina Loo is a masterful scholar and in Moved by the State she offers a completely new interpretation of resettlements of the 1950s and '60s as understood through the lens of high modernism. The result is both revisionist and refreshing.
Tina Loo is a professor of history at the University of British Columbia. Her previous book is States of Nature: Conserving Canada's Wildlife in the Twentieth Century. A recipient of Clio and Sir John A. Macdonald prizes from the Canadian Historical Association, as well as the Canada Prize from the Canadian Federation of Humanities and Social Sciences, she is also a member of the Royal Society of Canada.
Introduction
1 "No More Canadians Will Starve!": Development, Discipline, and Decolonizing the North
2 "The Governmentality Game": Problematizing, Resettling, and Democratizing Newfoundland
3 "Artisans of Their Destiny": Participation, Power, and Place in Quebec's Backcountry
4 "Deviating from the Strict Letter of the Law": Race, Poverty, and Planning in Postwar Halifax
5 "A Fourth Level of Government"? Urban Renewal, State Power, and Democracy in Vancouver's East Side
Conclusion
Notes; Bibliography; Index
Related Titles
White Settler Reserve
New Iceland and the Colonization of the Canadian West
By Ryan Eyford
British Columbia by the Road
Car Culture and the Making of a Modern Landscape
By Ben Bradley
Made Modern
Science and Technology in Canadian History
Edited by Edward Jones-Imhotep and Tina Adcock
Against the Tides
Reshaping Landscape and Community in Canada's Maritime Marshlands
By Ronald Rudin
A Long Way to Paradise
A New History of British Columbia Politics
‹
›
Find what you're looking for...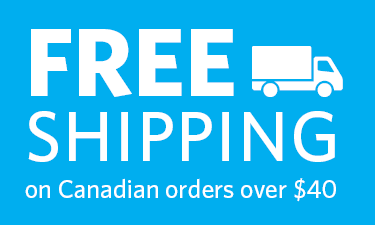 Stay Informed
Receive the latest UBC Press news, including events, catalogues, and announcements.
Publishers Represented
UBC Press is the Canadian agent for several international publishers. Visit our
Publishers Represented
page to learn more.