Music and Altered States
Consciousness, Transcendence, Therapy and Addictions
Jessica Kingsley Publishers
This international collection examines the opportunities for using music-induced states of altered consciousness to promote physical and mental healing, treat substance dependence, and in spiritual and palliative care.The contributors describe the successful use of altered states and their therapeutic potential, providing examples from different cultures and clinical, therapeutic and spiritual settings. Their observations cover a wide range of music types capable of inducing altered states, including polyrhythmic music, monotonous drumming, Western pop, and Arab musical schemata, complemented by theoretical and clinical approaches to applications in music therapy.This book will be a useful reference for practising music therapists, musicologists, and ethnomusicologists, students and academics in the field.
'I welcome the book as a good starting point in a very good starting point in a very important discussion of music and ASC that needs to be unfolded from both a clinical and a research perspective.'- Nordic Journal of Music Therapy'For the specialist in music or music therapy or altered states of consciousness, this book is must reading.' - The Christian Parapsychologist'Aldridge and Fachner (both qualitative research in medicine, U of Witten-Herdecke) bring together 13 chapters discussing how music is used to create altered consciousness in different cultures. Contributors from around the world in medicine, music therapy, psychology, and music fields examine music used for states of trance, medicine in the Adygh culture of North Caucasus, drug-induced states, healing with hallucinogens, in the treatment of substance abusers, with spirituality and suffering, and therapy for end-stage illnesses. Types of music studied include monotonous drumming and Western and Arab music. The book is intended for music therapists, musicologists, ethnomusicologists and students.'- Book News
David Aldridge is the author of a number of books within related fields including Spirituality, Healing and Medicine: Return to the Silence and Music Therapy Research and Practice in Medicine, both published by Jessica Kingsley Publishers. Jorg Fachner studied social and educational sciences, worked in physiology and likes to play and listen to music. He finished his doctoral thesis on cannabis and music perception in an EEG investigation at the Chair for Qualitative Research in Medicine in 2001. Jorg's research interests, publications and scientific memberships focus on qualitative research aspects of music, therapy and medicine, music physiology, and psychology, youth und pop culture, altered states of consciousness, transcultural psychiatry and anthropology of the body.
1. Music, Consciousness and Altered States, David Aldridge, University of Witten-Herdecke, Germany. 2. Music and Altered States of Consciousness: An Overview, Jorg Fachner, University of Witten-Herdecke, Germany. 3. Music and Trance, John J. Pilch, Georgetown University, USA. 4. The Effects of Monotonous Drumming on Subjective Experiences, Csaba Szabo, Debrecen University, Hungary. 5. Perception and Responses to Schemata in Different Cultures: Western and Arab Music, Dalia Cohen, Hebrew University, Israel. 6. Music and Medicine: The Adyghs' Case, Alla N. Sokolova, Adyghea State University, Russia. 7. Music and Drug Induced Altered States of Consciousness, Jorg Fachner, University of Witten-Herdecke, Germany. 8. The Role of Music in Healing with Hallucinogens: Tribal and Western Studies, Marlene Dobkin de Rios, University of California, USA. 9. Polyrhythms Supporting a Pharmacotherapy: Music in the Iboga Initiation Ceremony in Gabon, Uwe Maas and Suster Strubbelt, affiliation tbc. 10. Dangerous Music: Working with the Destructive and Healing Powers of Popular Music in the Treatment of Substance Abusers, Tsvia Horesh, Hebrew University, Israel. 11. "On a Journey to Somatic Memory": Theoretical and Clinical Approaches for the Treatment of Traumatic Memories in Music Therapy Based Drug Rehabilitation, Marko Punkanen, University of Jyvaskyla, Finland. 12. Music Therapy and Spirituality: A Transcendental Understanding of Suffering, David Aldridge, University of Witten-Herdecke, Germany. 13. Music Therapy and Spirituality and the Challenges of End-Stage Illnesses, Lucanne Magill, Memorial Sloan Kettering Cancer Center, USA. References. Index.
Find what you're looking for...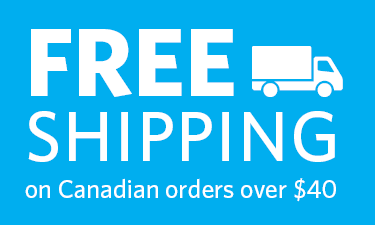 Publishers Represented
UBC Press is the Canadian agent for several international publishers. Visit our
Publishers Represented
page to learn more.