Music and People with Developmental Disabilities
Music Therapy, Remedial Music Making and Musical Activities
Jessica Kingsley Publishers
The author describes how, in practice, music therapists work at child day care centres, adult day care centres and in other institutions. The first chapters cover the history and theory of working with music with people with developmental disabilities. The main body of the book covers discussion of the various methods, including individual and group work. Each method is described in terms of the clinical indications, the objectives set and the choice of techniques and musical instruments, and is illustrated through the use of case study. The final chapter draws conclusions for both theory and practice.
Dutch translation rights sold'...succeeds in conveying a picture of music therapy which is both clear and very moving in its sensitivity to the clients and therapists he describes. This book should become essential reading for people with an interest in adults and children with developmental difficulties, and for music therapists, particularly students and those at the start of their career. It addresses the fundamental but crucial issues of making an informed and careful choice about the form of treatment most likely to be helpful to the client.'- British Journal of Guidance and Counselling'The book will be of interest not only for the definitions of musical activities, remedial music-making and music therapy it provides but also for the survey of clinical methods in the Netherlands presented. The book provides some valuable material on the psychology of developmental disability and draws attention to the particular significance of low self-esteem. For music therapists working in an education setting, it provides a thought-provoking discussion of methods and objectives which may facilitate the identification of therapeutic/educational aims and techniques.'- Education in the North'Whether you call yourself a music therapist or a community musician, or a musician working with people with learning difficulties, a useful book for understanding your own work in a wider context.'- Sounding Board
Dr Frans Schalkwijk studied psychology at the Vrije Universiteit of Amsterdam. He continued for a number of years in studying the organ at the Sweelinck Conservatorium of Amsterdam. He is a freelance psychotherapist and a researcher into Music Therapy at the Nijmegen Hoogeschool.He became a doctor at the Katholiek Universiteit of Leuven with the doctoral thesis, Muziektherapie met geestelijk gehandicapten. Besides various articles, he has published Grondslagen van Muziektherapie and was a joint-editor of the anthology Methoden van Muziektherapie.
Preface. 1. A description of the research methods and a review of developments in the use of music in caring for people with a developmental disability. 2. General characteristics and specific forms of therapy through the medium of music making. Therapy is a consciously planned activity. What do we mean by musical activities? What do we mean by remedial music making? What do we mean by music therapy? Concluding remark. 3. Individual treatment. When should individual treatment be offered? Individual music therapy. Individual remedial music making. Concluding remark. 4. Group treatment. When should group treatment be offered? Remedial music making as a means of developing social skills. Remedial music making and the stimulation of motor and cognitive skills. 5. In conclusion. What theoretical conclusions can be drawn from this study? To qualify what has been said thus far. An overview. Bibliography.
Find what you're looking for...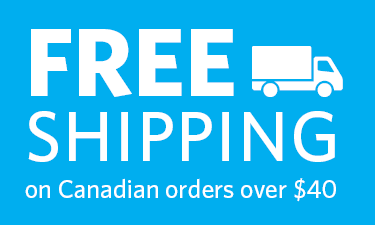 Publishers Represented
UBC Press is the Canadian agent for several international publishers. Visit our
Publishers Represented
page to learn more.