Music, Music Therapy and Trauma
International Perspectives
Jessica Kingsley Publishers
Music communicates where words fail, and music therapy has been proven to connect with those who were thought to be unreachable, making it an ideal medium for working with those who have suffered psychological trauma. Music, Music Therapy and Trauma addresses the need for an exploration of current thinking on music and trauma. With chapters written by many of today's leading specialists in this area, music and trauma is approached from a wide range of perspectives, with contributions on the following:* neurology of trauma and music;* music and trauma in general;* social and cultural perspectives on trauma;* contextualising contemporary classical music and conflict;* music and trauma in areas where there is war, community unrest and violence (Northern Ireland, Bosnia-Herzegovina, South Africa);* music, trauma and early development.Including specific examples and case studies, this book addresses the growing interest in the effects of trauma and how music therapy can provide a way through this complex process.
'All the essays in Music, Music Therapy and Trauma are deceptively simple - the reader does not need a sophisticated knowledge of music to follow the arguments, nor a degree in psychology - but this is what makes them so appealing given the scarcity of material on this subject. These essays should be treated as sparks to the kindling of thinking, as laying the foundations for more rigorous readings and theorizations. If the connection between music and trauma interests you, then this volume is a must'.- Years's Work in Critical and Cultural Theory
Julie Sutton has practised as a registered music therapist for over eighteen years, working with a wide range of clients and also as a researcher and registered clinical supervisor. Her research interests include Parkinson's disease, complex speech and language impairment, Rett Syndrome, psychological trauma and interpersonal processes in improvisation. She has a private practice, working regularly in Belfast, Dublin, London and for the Pavarotti Music Therapy Centre in Bosnia-Herzegovina. She has published and presented internationally. A member of several professional groups and the UK representative for the European Music Therapy Confederation, Julie has just completed her doctorate.
Introduction, Julie Sutton, Belfast and Dublin; Clinical Advisor, Pavarotti Music Centre, Mostar, Bosnia. PART ONE, TRAUMA PERSPECTIVES. 1. Trauma: Trauma in context, Julie Sutton. 2. Neurology: The brain - its music and its emotion. The neurology of trauma, Dr Michael Swallow, OBE, FRCP. PART TWO, CULTURE, SOCIETY AND MUSICAL PERSPECTIVES. 3. Culture and Society: The role of creativity in healing and recovering one's power after victimisation, Dr Marie Smyth, University of Ulster, and the Initiative on Conflict Resolution and Ethnicity. 4. Music: The politics of silence: the Northern Ireland composer and the Troubles, Hilary Bracefield, University of Ulster. PART THREE, INTERNATIONAL CLINICAL PERSPECTIVES. 5. South Africa: Fragile rhythms and violent listenings: Music therapy with South African children, Dr Mercedes Pavlicevic, University of Pretoria. 6. UK: Music and human rights, Matthew Dixon, Medical Foundation for the Care of Victims of Torture. 7. Ireland: See me, hear me, play with me: Working with the trauma of early abandonment and deprivation in psychodynamic music therapy, Ruth Walsh Stewart, Our Lady's Children's Hospital, Dublin, and David Stewart. 8 . Bosnia: A music therapy service in a post-war environment, Louise Lang and Una McInerney, Pavarotti Music Centre, Mostar. 9. UK: 'In the Music Prison': The story of Pablo, Helen Tyler, Nordoff-Robbins Music Therapy Centre, London. 10. Israel: Trauma and its relation to sound and music, Adva Frank-Schwebel, Bar Ilan University and David Yellin College, Jerusalem . PART FOUR, THE SUPPORT PERSPECTIVE. 11. Processes in listening together: An experience of distance supervision of work with traumatised children, Louise Lang, Una McInerney, Rosemary Monaghan and Julie Sutton, Bosnia and the UK. 12. The voice of trauma: A wounded healer's perspective, Diane Austin, New York University. Afterword, Julie Sutton. References. Index.
Find what you're looking for...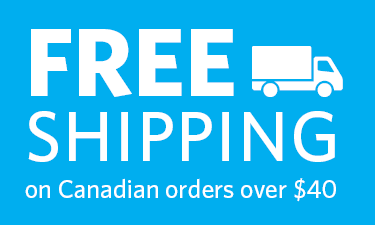 Publishers Represented
UBC Press is the Canadian agent for several international publishers. Visit our
Publishers Represented
page to learn more.