Music Therapy and Addictions
Jessica Kingsley Publishers
Recent studies show that music can reach the parts of the human brain that are linked to addiction, and can function as an integral part of recovery. This research-based, practical book demonstrates how music and music therapy can be applied in a variety of treatment settings to bring about therapeutic change.Addictions such as alcohol, gambling and drugs are all covered in this interdisciplinary text, and chapters explore everything from the meaning of music in the lives of addicts to devising music therapy programs, enhancing coping strategies and preventing relapse. Lifestyle issues are also considered, along with the role of therapeutic communities, and connections in the brain between addiction, music, memory and emotion. The strategies outlined are relevant to addicts and recovering addicts of all ages. This book will be of interest to music therapists, substance abuse counsellors, and anybody else interested in the relationship between music and addiction and the therapeutic use of music.
'All in all, I found the book very informative and I enjoyed the different contributions from a variety of authors and countries. I would certainly recommend it to anyone, whether working in this field or not. I also recommend the book to any commissioner for drugs and alcohol services in the UK. I think it would give such decision- and policy makers some very good indications of this type of treatment regime that can be so helpful.'-British Journal of Music Therapy'The book is well researched, presents case studies and is clear and concise in its appraisals. All in all, it is a positive view of music in addiction.'- Addiction Today
David Aldridge is Co-Director of the Nordoff Robbins Centre, Witten, Germany and Visiting Professor for the Creative Arts Therapies, Bradford Dementia Group, University of Bradford, UK.Jorg Fachner finished his doctoral thesis on cannabis and music perception in an EEG investigation at the Chair for Qualitative Research in Medicine in 2001. Jorg's research interests, publications and scientific memberships focus on qualitative research aspects of music, therapy and medicine, music physiology, and psychology, youth and pop culture, altered states of consciousness, transcultural psychiatry and anthropology of the body.
Introduction - Coherence and Timing. David Aldridge, Nordoff Robbins Centre, Witten, Germany. 1. Music Therapy, Drugs and State-dependent Recall. Jorg Fachner. 2. Authenticity and Intimacy: The Experience of Group Music Therapy for Substance Dependent Adults Living in a Therapeutic Community. John Hedigan. 3. Drug Addicts and their Music: A Story of a Complex Relationship. Tsvia Horesh, Ramot-Yehuda Zoharim Therapeutic Community, Israel. 4. The Role of Music Therapy in Helping Drug-Dependents. Mohammad Reza Abdollahnejad. 5. How to Deal with Music? Music Therapy with Clients Suffering from Addiction Problems: Enhancing Coping Strategies. Irene T.F. Dijkstra and Laurien G. Hakvoort. 6. Music Therapy with Chemically Dependent Clients: A Relapse Prevention Model. Ted Ficken, Oregon State Hospital and Marylhurst University, Portland, Oregon. 7. Music Therapy as a Part of Drug Rehabilitation - From Adhering to Treatment to Integrating the Levels of Experience. Marko Punkanen, Finnish Centre of Excellence in Interdisciplinary Music Research, University of Jyvaskyla. 8. Gambling Addiction: Evaluation of a Multimethod Treatment Programme Including Music Therapy. Jaakko Erkkila and Tuomas Eerola. 9. The Aldridge Model: An Ecological Systemic Approach. David Aldridge. The Contributors. References. Index.
Find what you're looking for...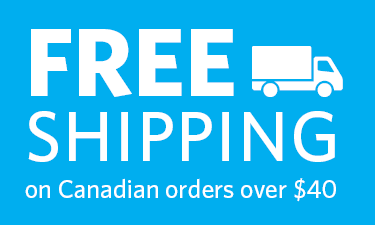 Publishers Represented
UBC Press is the Canadian agent for several international publishers. Visit our
Publishers Represented
page to learn more.