Music Therapy in Context
Music, Meaning and Relationship
Jessica Kingsley Publishers
Making a significant contribution to a theory of music therapy, this book addresses current music therapy debates to do with meaning: are words necessary in creative music therapy? How is clinical improvisation distinct from 'pure' music improvisation? If so, what is the nature of the distinction? How do music therapists address culture-specific nuances in music, and in concepts of healing rituals?The book is in three parts. The first explores concepts and theories developed by music theorists and music psychologists, in order to explore meaning in music as artform, in contrast to music as therapy, concluding with an exploration of the similarities and distinctions between music improvisation whose emphasis is musical, and clinical improvisation whose emphasis is inter-personal, thus addressing the particular acuity that music therapists develop through training and practice. The second part explores the relationship between music and human emotion, in order to establish why, and on what basis, music is used as a therapeutic agent. The third part draws concepts from psychodynamic theory into the music therapy sphere in order to explore meaning, and verbal meaning in music therapy.By drawing extensively from current literature on music and developmental psychology, music therapy, psychotherapy and music theory, this book encourages music therapists not to compromise the musical process at the heart of their practice, not simply to `borrow' concepts from allied theories, but to use these with authority - the authority that this book seeks to provide.
'The author has stimulated our awareness of the truly incredible complexity of all the elements that enter into clinical music therapy improvisation. This important and consciousness-raising book is a profound contribution to the music therapy literature.'- The Arts in Psychotherapy'The author brings to this work a rich cultural heritage (from Eastern Europe) and experience (in Scotland and South Africa), a wide reading in music, literature, music psychology and in psychoanalysis and psychotherapy. Pavlicevic's central concern is the understanding of the relationship between patient or client and music therapist, and the meaning and use of music within it, and her analysis of meaning and of semiotics is clear and helpful. In this volume she uses most aptly clinical vignettes from both her own and others' work which take the reader immediately into her work... [this book] is an important and beautifully written contribution to the psychology of music and therapy.'- British Journal of Medical Psychology'I found that Pavlicevic gives a wealth of references and resources. It is as if she lays out a presentation of the theoretical possibilities before identifying the ones she herself prefers to use. This combination of exhaustive research with openness of mind strikes me as an excellent approach to any new discipline, not least the arts therapies. I think you should read this book.'- Dramatherapy
Mercedes Pavlicevic is based in Johannesburg, South Africa, where she draws inspiration from a music therapy practice that covers a wide social and cultural spectrum. She spends part of each academic year at the Nordoff-Robbins Music Therapy Centre in London, UK, where she is an Academic Supervisor and Researcher.
Preface, Colwyn Trevarthen. Introduction. 1. Creating Meaning. PART ONE 2. Music, Meaning and Music Therapy: A View from Music Theory. 3. Music Therapy and Universals: Between Culture and Compromise. 4. With Rigour and Imagination: Music Therapy and Music Psychology. 5. Perception, Cognition, Improvisation: A View from Music Therapy. 6. In Concert: Improvisation, Cognition and Music Therapy. PART TWO 7. Meaning in Relationship: The Music Between. 8. Songs Without Words: Music in Communication. 9. Music in Dynamic Form and Dynamic Form in Music. PART THREE 10. Meaning in Relationship: A View from Psychodynamic Theory. 11. Playing with Winnicott's Reality. 12. Psychodynamic Meaning in Music Therapy. 13. Why Do We Become Therapists?Italian translation rights sold`throughout her book, the author presents interesting ideas which should be stimulating and useful to music therapists.'- Counselling
Find what you're looking for...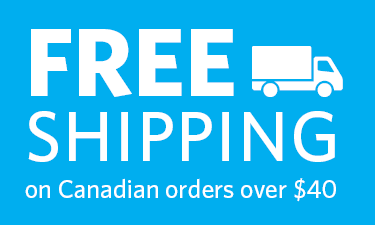 Publishers Represented
UBC Press is the Canadian agent for several international publishers. Visit our
Publishers Represented
page to learn more.