$89.95

Back Order
Ships in 4-8 weeks.
GO TO CART
Narrative Identities
Psychologists Engaged in Self-Construction
Jessica Kingsley Publishers
" I can imagine that convincing psychologists to put pen to paper to construct narratives of their own lives, revealing stories about significant influences in their personal and professional identities was no easy feat. Yancy and Hadley have done just this, and their edited book offers a fascinating way to gain greater insight into the theoretical ideas of key psychologists through their self-construction."- Psychologist`There is much to be inspired by, to reflect upon, to learn from, and to understand from a thorough reading of this book.' - Nordic Journal of Music Therapy`A collection of papers in which psychologists from assorted theoretical orientations take part in an exercise to discover how they came to be the `particular epistemic agents they have become'. Narrative, social constructionist, feminist, postmodernist, poststructuralist, hermeneutic, existential, phenomenological, humanistic, critical, psychoanalytic, performative, social therapeutic - they are all here.'- Journal of Analytical Psychology`Thirteen leading psychologists offer personal reflections on their professional identities within the context of their larger social lives. Their conceptions of self hood are examined through the lens of the theoretical presuppositions used in their daily work. These include narrative, feminist, social constructionist, postmodernist, hermeneutic, critical, poststructuralist, humanistic, and psychoanalytical therapeutic approaches'. - Book News`What a fascinating and illuminating work! Yancy and Hadley have succeeded in stimulating a group of accomplished narratologists in psychologyto deliberate on the ways in which their life experiences are related to their scholarly explorations of narrative. The authorsgrace us with illuminating and articulate insights into the close linkages between personal and intellectual development.'- Ken Gergen, Mustin Professor of Psychology, Swarthmore College, Pennsylvania, and Mary Gergen, Professor of Psychology & Women's Studies,Penn State University, Delaware`I found Yancy and Hadley's collection of intellectual autobiographies a rich source for understanding and insight into the lives and innovations of the psychologists who are leading the development of the new approaches in psychology.'- Donald E. Polkinghorne, PhD, Attallah Chair of Humanistic Psychology, University of Southern CaliforniaIn this thoughtful collection, thirteen eminent psychologists from diverse schools of thought - including social constructionism, narrative psychology, feminism, phenomenology and psychoanalysis - examine their professional identities in the context of their personal biographies.The contributors address challenging questions about identity in relation to personality development, language and socialisation. They demonstrate how their cultural and historical contexts influenced their theoretical approaches to the nature of `self' and how these ideas in turn shaped how they perceive their personal histories.This unique insight into the lives of highly influential psychologists is a valuable reference and compelling reading for psychologists reflecting on their professional practice, and for anyone investigating issues of selfhood and identity from a psychological or philosophical perspective.
George Yancy has held distinguished fellowships at Duquesne University, Pennsylvania, and New York University. His recent books include What White Looks Like: African-American Philosophers on the Whiteness Question and The Philosophical I: Personal Reflections on Life in Philosophy. His philosophical interests include narrative conceptions of the self, race and racism, and African-American thought. Susan Hadley is an associate professor in music therapy at Slippery Rock University, Pennsylvania. She edited Psychodynamic Music Therapy: Case Studies and Feminist Voices in Music Therapy. Susan's other interests include narrative therapy, feminism, and psychodynamic music therapy.
. Preface. 1. The Poetics of My Identity, Theodore R. Sarbin, University of California, Santa Cruz. 2. Lessons from Relics about Self and Identity, Karl E. Scheibe, Wesleyan University. 3. Objects, Meanings, and Connections in My Life and Career, David E. Leary, University of Richmond. 4. From Poppies to Ferns: The Discursive Production of a Life, Gerald Monk, San Diego State University. 5. Performing a Life (Story), Lois Holzman, Eastside Institute. 6. A Psychologist without a Country, or Living Two Lives in the Same Story, Dan P. McAdams, Northwestern University. 7. Life as a Symphony, Christopher M. Aanstoos, State University of West Georgia. 8. Moving On by Backing Away, John Shotter, University of New Hampshire. 9. Living with Authority in "The Between", Hendrika Vande Kemp. 10. The Personal/Psychological and the Pursuit of a Profession, Adelbert H. Jenkins, New York University. 11. On Growing up as a "Pre-Modernist", Steen Halling, Seattle University. 12. Life Reflections of a Nomadic Subject, Tod Sloan, Lewis and Clark College. 13. Autobiography, Ilene Serlin.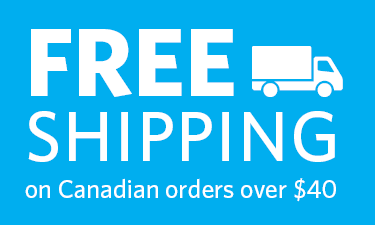 Find what you're looking for...
Publishers Represented
UBC Press is the Canadian agent for several international publishers. Visit our
Publishers Represented
page to learn more.