Negotiating the Numbered Treaties
An Intellectual and Political History of Alexander Morris
UBC Press
, Purich Publishing
Alexander Morris, the main negotiator of many of the numbered treaties on the prairies, has often been portrayed as a parsimonious agent of the government, bent on taking advantage of First Nations chiefs and councillors. Author Robert J. Talbot takes a different view. He sees Morris as a man deeply sympathetic to the challenges faced by Canada's Indigenous peoples as they sought to secure their future in the face of encroaching settlement and the disappearance of the buffalo. In Talbot's analysis, Morris held the chiefs in high esteem - he viewed them as wise and pragmatic leaders and skilled negotiators who made a convincing case for more favourable terms than Morris's colleagues in government were prepared to offer.
As Lieutenant-Governor of Manitoba and the North West Territories in the 1870s, Morris was responsible for negotiating Treaties 3 to 6, and renegotiating Treaties 1 and 2. According to Talbot, both Morris and the First Nations negotiators viewed the treaties as the basis of a new, reciprocal arrangement among those who would share the land. Indeed, by the end of his appointment, Morris was seriously at odds with a myopic federal administration that favoured inaction over honouring its treaty promises.
Talbot's research reveals Morris as a man of his time - but also a man who managed to embrace a larger concept of nationhood than successive federal governments imagined or were willing to accept. This is Morris's story, but it is equally the story of the prairie treaties and the western expansion of Canada. This book is a must read for anyone seeking to understand confederation, the western expansion of Canada, and the treaties that are so important in First Nations - governmental relations today.
Robert J. Talbot is originally from the Treaty 4 area, having grown up in Regina. He first became interested in the numbered treaties while an undergraduate student, when a chance encounter with former Federation of Saskatchewan Indian Nations president Perry Bellegarde convinced him that the treaties were more significant than his high school history texts had let on.
Mr. Talbot is an Ottawa-based historian with an extensive interest in Aboriginal/governmental relations. He has been a researcher for Indian and Northern Affairs Canada and Canadian Heritage, has presented papers on Aboriginal and Canadian history at a number of important academic conferences, and has published in Mens: Revue de l'histoire intelectuelle de l'amérique française on the topic of anglophone-francophone relations in Canada. He is currently working toward the completion of a PhD in History at the University of Ottawa, where he has also taught Canadian history.
Table of Contents
Acknowledgements
Introduction
Part I: The Man in the Making
1. Morris's Place in Canadian Historiography
2. Morris's Intellectual Development
Politics and Identity
Beliefs and Convictions
Early Perceptions of Indigenous Peoples
Part II: Business and Politics
3. Morris's Business Career
Land Speculation
Morris's Legal Career
4. The Politics of Annexation
Developing the Platform
In Office, 1861-1872
5. "Retirement" in the North West
Part III: The Negotiator
6. An Overview of the Numbered Treaties
7. The First Nations and the Treaties
History and Precedents
Understanding the Oral Record
Pragmatic Considerations
8. Morris the Negotiator
Cross-Cultural Understanding
Treaty 3
Treaty 4
Treaty 5
Treaty 6

Part IV: Indian Affairs
9. Alexander Morris and Indian Affairs
Taking on the Role
Problems with Provencher
The Structure of Administration
Morris and the Sioux
Treaties 1 and 2: The "Outside Promises"
Implementing Treaties 3 - 6
Removed from Power
10. Pride and Satisfaction
The Treaties of Canada
Conclusion
List of Abbreviations
References
Bibliography
Treaty 6 - Reproductions of pages 1, 5, 6, and 8
Treaty Map
Find what you're looking for...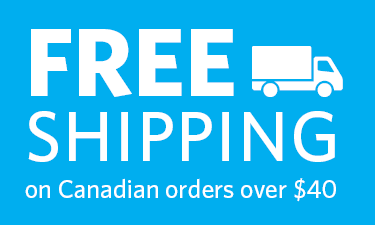 Publishers Represented
UBC Press is the Canadian agent for several international publishers. Visit our
Publishers Represented
page to learn more.