2 b&w photos, 16 charts, 15 tables
Neighbourhood Houses
Building Community in Vancouver
Neighbourhood Houses draws on a five-year study to document and contextualize the neighbourhood house network in Vancouver. Globalization and migration are creating disconnected societies in modern urban cities and urban communities are at risk of becoming fragmented. Nonetheless, the local community is where most aspects of everyday life occur, where people establish their homes and pursue their ambitions. It offers a secure haven in an unpredictable, globalized world.
In this volume, the contributing authors outline the history of the Vancouver neighbourhood house model, its relationship with local government and other organizations in the region, the programs and activities offered, and the experiences of participants. Neighbourhood houses are based on the settlement house movement that began in nineteenth-century England in response to the needs of rootless urban arrivals -- the idea of a locally governed multi-service organization to connect people within their communities is not new. Bringing neighbours and newcomers together, today's neighbourhood houses are hubs for community development programs and services such as public recreation, child care, health care, and adult literacy classes.
Neighbourhood Houses demonstrates that place-based community organizations can provide an antidote.
This book will be a significant reference for social work researchers, educators, and students, and for local, national, and international policy practitioners, urban planners, community developers, and community service providers.
Yan and Lauer have assembled a set of passionate essays that dig deep into opportunities for community building offered by the neighbourhood house movement.
The use of multiple authors adds to the authenticity of the work and creates a readable, interesting case study that could certainly be applied to other municipalities in British Columbia and beyond.
Yan and Lauer's Neighbourhood Houses: Building Community in Vancouver provides an important collection of essays reminding us that cities are made up of people with complex needs and desires, but who want to connect and support each other when given an opportunity to feel safe to do so.
Neighbourhood Houses highlights the important role played by community-based non-profits in governance, meeting neighbourhood and individual service user needs, and engaging in advocacy and service production.
Conceptually and analytically rich, this volume is a welcome addition to the literature on the role of neighbourhood houses in community-building and service delivery.
Miu Chung Yan is a professor in the School of Social Work at the University of British Columbia and was the principal investigator of a five-year multidisciplinary and mixed-method study of the neighbourhood house movement, funded by the Social Sciences and Humanities Research Council. He is a co-editor, with with Uzo Anucha, Working with Immigrants and Refugees: Issues, Theories, and Approaches for Social Work and Human Service Practice and, with Wes Shera and A Ka Tat Tsang, Social Work in China: A Snapshot of Critical Issues and Emerging Ideas. Sean Lauer is an associate professor at the University of British Columbia. He is a co-author, with Carrie Yodanis, of Getting Married: The Public Nature of Our Private Relationships, an examination of the institutional aspects of contemporary marriage.
Contributors: Pilar Riaño-Alcalá, Jenny Francis, Erika Ono, Oliver Schmidtke, Eleanor Stebner
Introduction / Sean Lauer and Miu Chung Yan
1 History of Vancouver Neighbourhood Houses and Beyond / Sean Lauer, Miu Chung Yan, and Eleanor Stebner
2 The Eyes and Ears of the Community: Engaging Citizens and Community Advocacy / Oliver Schmidtke
3 Mechanism of Connection: Accessibility and Beyond / Miu Chung Yan
4 Social Infrastructure for Building Community / Sean Lauer
5 Trajectories of Life and Belonging in the Neighbourhood Houses of Metro Vancouver / Pilar Riaño-Alcalá and Erika Ono
6 From Immigrant to Citizen: Life Stories of Transformation / Jenny Francis
7 Limitations and Potentials of Neighbourhood House in Community-Building / Miu Chung Yan and Sean Lauer
Appendix 1: Technical Notes
Appendix 2: Neighbourhood Houses in Metro Vancouver
Contributors; Index
Related Titles
Planning on the Edge
Vancouver and the Challenges of Reconciliation, Social Justice, and Sustainable Development
Edited by Penny Gurstein and Tom Hutton
Changing Neighbourhoods
Social and Spatial Polarization in Canadian Cities
Edited by Jill Grant, Alan Walks, and Howard Ramos
‹
›
Find what you're looking for...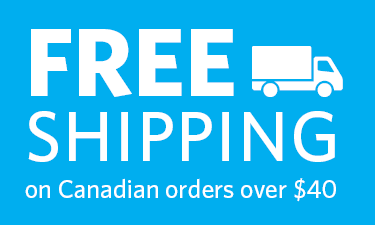 Stay Informed
Receive the latest UBC Press news, including events, catalogues, and announcements.
Publishers Represented
UBC Press is the Canadian agent for several international publishers. Visit our
Publishers Represented
page to learn more.