No Place for the State
The Origins and Legacies of the 1969 Omnibus Bill
"There's no place for the state in the bedrooms of the nation," Pierre Elliott Trudeau told reporters. He was making the case for the most controversial of his proposed reforms to the Criminal Code, those concerning homosexuality, birth control, and abortion.
In No Place for the State, contributors offer complex and often contrasting perspectives as they assess how the 1969 Omnibus Bill helped shape sexual and moral politics in Canada by examining the bill's origins, social implications, and repercussions. The new legal regime had significant consequences in such areas as adoption, divorce, and suicide. After the bill passed, a great many Canadians continued to challenge how sexual behaviour was governed; and feminist and gay liberation activists took the reforms as a starting point, demanding much more exhaustive changes to the law.
Fifty years later, there is no definitive story of the Omnibus Bill and its origins and legacies are equivocal. The state still seems interested in the bedrooms of the nation, and this incisive study explains why that matters.
Readers interested in Canadian history, women's rights, reproductive justice, law, and politics will find this book compelling, as will queer and feminist activists.
Christopher Dummitt is an associate professor in the School for the Study of Canada at Trent University. His book Unbuttoned: A History of Mackenzie King's Secret Life was a finalist for the Shaughnessy-Cohen Prize for best book on Canadian politics, as well as for the Canada Prize and the J.W. Dafoe prize. He is also the creator of the Canadian history podcast 1867 & All That. Christabelle Sethna is a professor in the Institute of Feminist and Gender Studies at the University of Ottawa, and the lead investigator for a research study on transnational travel for abortion services from the 1960s to the 1990s. Her most recent book is Abortion across Borders: Transnational Travel and Access to Abortion Services, co-edited with Gayle Davis.
Contibutors: Katrina Ackerman, Lori Chambers, Scott deGroot, Bruce Douville, Jessica Haynes, Steve Hewitt, Tom Hooper, Rachael Johnstone, Gary Kinsman, Karen Pearlston, Isabelle Perreault, Shannon Stettner
Related Titles
The Canadian War on Queers
National Security as Sexual Regulation
By Gary Kinsman and Patrizia Gentile
Queer Mobilizations
Social Movement Activism and Canadian Public Policy
Edited by Manon Tremblay
Abortion
History, Politics, and Reproductive Justice after Morgentaler
Edited by Shannon Stettner, Kristin Burnett and Travis Hay
Red Light Labour
Sex Work Regulation, Agency, and Resistance
Edited by Elya M. Durisin, Emily van der Meulen and Chris Bruckert
‹
›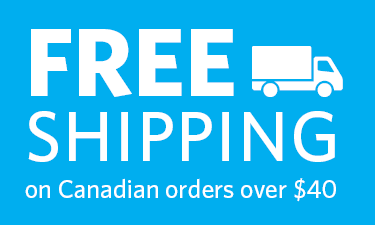 Find what you're looking for...
Publishers Represented
UBC Press is the Canadian agent for several international publishers. Visit our
Publishers Represented
page to learn more.