No Species Is an Island
Bats, Cacti, and Secrets of the Sonoran Desert
The University of Arizona Press
In the darkness of the star-studded desert, bats and moths feed on the nectar of night-blooming cactus flowers. By day, birds and bees do the same, taking to blooms for their sweet sustenance. In return these special creatures pol­linate the equally intriguing plants in an ecological circle of sustainability.

The Sonoran Desert is the most biologically diverse desert in the world. Four species of columnar cacti, including the iconic saguaro and organ pipe, are among its most conspicuous plants. No Species Is an Island describes Theodore H. Fleming's eleven-year study of the pollination biology of these species at a site he named Tortilla Flats in Sonora, Mexico, near Kino Bay.

Now Fleming shares the surprising results of his intriguing work. Among the novel findings are one of the world's rarest plant-breeding sys­tems in a giant cactus; the ability of the organ pipe cactus to produce fruit with another species' pollen; the highly specialized moth-cactus pollination system of the senita cactus; and the amazing lifestyle of the lesser long-nosed bat, the major nocturnal pollinator of three of these species.

These discoveries serve as a primer on how to conduct ecological re­search, and they offer important conservation lessons for us all. Fleming high­lights the preciousness of the ecological web of our planet—Tortilla Flats is a place where cacti and migratory bats and birds connect such far-flung habitats as Mexico's tropical dry forest, the Sonoran Desert, and the temper­ate rain forests of southeastern Alaska. Fleming offers an insightful look at how field ecologists work and at the often big surprises that come from looking carefully at a natural world where no species stands alone.
 
[No Species Is an Island] is strongly recommended to all scientists and to all who cherish open places."—Choice

"This small volume introduces some of the more interesting aspects of pollination studies that explored the relationship between nectar-feeding bats and four species of columnar cacti in the Sonoran Desert."—Economic Botany

"No Species Is an Island is the culmination of a masterful, decades-long investigation. Based on outstanding hypothesis testing, Ted Fleming guides us with clarity through a maze of endlessly fascinating discoveries, well-illustrated by acclaimed wildlife artist Kim Duffek. This book is an exceptionally fun read for nature lovers everywhere. And it should be required reading for ecologists and conservationists."—Merlin D. Tuttle, author of The Secret World of Bats
 
"With a bat and a flower, No Species Is an Island surprises us at every turn in the most amazing odyssey you'll read this year! You may be even more astonished to learn how you figure into the adventure."—Bill Broyles, author of Last Water on the Devil's Highway
 
"No Species Is an Island is about the most important story on Earth: the astonishing interconnections that keep the living world alive. It reads like what it is: a beautifully illustrated detective story into the real world, in a particularly magical land of shadows where all the plants keep secrets and all the animals harbor hard-held mysteries. Dive in and savor."—Carl Safina, author of Beyond Words
Theodore H. Fleming is a professor emeritus of biology at the University of Miami. Fleming's research on nectar- and fruit-eating bats and their food plants has taken him to Panama, Costa Rica, Australia, and the Sonoran Desert of Mexico and Arizona. He is the author of several books, including The Ornaments of Life: Coevolution and Conservation in the Tropics.

Kim Kanoa Duffek is a horticulturist at the Arizona-Sonora Desert Museum. Duffek has illustrated many publications, including Victor, the Reluctant Vulture. Her paintings are part of both public and private collections.
 
Introduction
Lesson Number 1: The Strange Sex Life of Cardon
Lesson Number 2: A Pollination Mix-Up Is Not Always a Bad Thing
Lesson Number 3: A Rare Plant-Pollinator Collaboration
Lesson Number 4: What's an Insect-Eating Bat Like You Doing in a Cardon Flower?
Lesson Number 5: Some Pollinators Run Marathons Most Days of Their Lives
Lesson Number 6: Tortilla Flats Is Only One Stop in a Long Journey for Many Animals
Lesson Number 7: No Species Is an Island
Epilogue

Acknowledgments
Further Reading
Index
Find what you're looking for...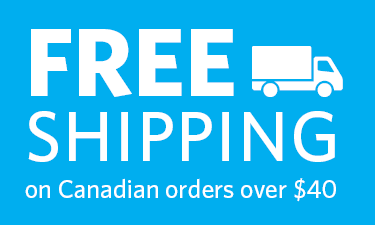 Publishers Represented
UBC Press is the Canadian agent for several international publishers. Visit our
Publishers Represented
page to learn more.