$44.95

Back Order
Ships in 4-8 weeks.
GO TO CART
Odyssey Now
Jessica Kingsley Publishers
The first book to make literature accessible to people with learning disabilities, Odyssey Now is a dramatisation of the story of Odysseus through a variety of interactive games for developing communication skills and as a means of implementing a multi-sensory approach. It is designed particularly to include people who have profound, severe or multiple learning disabilites, but it can be used or adapted for any group of adults and children who have communication problems. Suitable for use in schools, colleges, social education centres or the home, it can also be used in mixed ability groups and to promote integration between groups with special needs and non-disabled people.Each interactive game includes: suggestions for suitable music, pictures, colours and other resources to accompany the gamea storylineguidelines for staff membersa summary of the purpose of the gamesuggestions for adapting the game for people with visual impairments.Included with the games are advice on organising such a programme, suggestions for record-keeping and tips for adapting the games.
'Odyssey Now is an excellent handbook, designed for practical use by drama group facilitators working principally with people with profound, severe and multiple learning difficulties. The material it contains though can be adapted to meet the needs of people of all age ranges and could be suitably used with mixed ability groups or with people experiencing mental health problems. The range of settings in which the ideas put forward in this book would be appropriate includes schools, hospitals, day centres, adult education classees and formal therapy groups ... This book is literally packed with lively and innovative suggestions as to how a particular myth can be used to enhance the communication skills of people with special needs.'- Dramatherapy'This innovative book aims to make literature, in this case Homer's Odyssey, more accessible to people with severe, profound or multiple learning difficulties. Odyssey Now is a highly imaginative dramatisation which uses a variety of interactive games designed to develop communication skills and structured in a way that encourages a broad range of sensory stimulation. Each of the 34 activities can be developed and interpreted for the needs of a particular group and adapted for all ages... invaluable for teachers and other professionals working with people with communication difficulties... will stimulate all those working with people who have communication difficulties particularly if they would like to engage in a multisensory approach.'- Times Educational Supplement'As a teacher and speech and language therapist working in a school for children with a wide range of special needs we found the whole concept of Odyssey Now reassuringly realistic and user-friendly. It offers practical, well-planned activities which are stimulating and exciting and which meet National Curriculum demands... particularly appropriate to those working in multi-disciplinary environments and would form an exciting challenge to any team.'- Journal of the Institute of Education'Odyssey Now is an excellent new publication which will be welcomed by all professionals in the field of profound and multiple learning disabilities. The book is ambitious, innovative and imaginative in its aims and philosophy, yet is down-to-earth, practical and user-friendly in the way it outlines the activities to be used with the students. The games were developed particularly for people with profound, severe or multiple disabilities, but could be adapted for use across the age and ability range. The authors obviously understand the hard-pressed nature of working with people with profound and complex difficulties and have thought of everything! If embarked upon whole-heartedly by professionals in the field, Odyssey Now could inject a new and exciting dimension to the education of people with profound and multiple learning disabilities.'- Communication Matters'Odyssey Now follows a themed approach and each section can be done in full or in part. It is a well structured, flexible, and innovative programme that is highly recommended as a text and from personal use. It is a useful tool for all those working with people with disabilities whether as speech and language therapist, teacher or careworker.'- Bulletin (Royal College of Speech and Language Therapists)'...an excellent, exciting and stimulating piece of work... I see this as a vital contribution that I would wish to both use and develop.'- Professor James Hogg, White Top Centre, Dundee University'A superb piece of work - innovative, flexible, exciting, well structured and appropriate to the range of activities found among the client group.'- Dr Anna van der Gaag'The book is extremely well-referenced and will provide a valuable resource for any school, ATC, or speech and language development department. At its price it should also be affordable for individuals and departmental budgets. Teachers and speech and language therapists working on the National Curriculum will find this a resource which meets their individual and joint needs ... This is an excellent piece of work which allows a flexible approach that should be inspiring and rewarding to both client and carer alike. Grove and Park are to be commended on their effort.'- European Journal of Disorders of Communication'Odyssey Now is an excellent handbook, designed for practical use. I was excited by this book on the strength of its title alone... going through the text, I was not disappoionted by the authors' capacity to make effective use of their source's potential. This book is literally packed with lively and innovative suggestions as to how a particular myth can be used to enhance the communication skills of people with special needs.'- Dramatherapy Journal
Nicola Grove is an English teacher turned speech and language therapist, who works with children and adults who have learning disabilities. She currently lectures at the Department of Language and Communication Science, City University. Keith Park is a teacher of pupils with multi-sensory impairments. He works for SENSE, the National Deaf-Blind Rubella Association, in Greenwich and Lewisham. He uses storytelling and drama extensively in his work. Nicola and Keith also co-authored Social Cognition Through Drama and Literature for People with Learning Disabilities
1 Introduction. 2 Activities List of Resources, Setting Off, Winding Down, Cyclops, Circe, Hades, Sirens, Calypso, Nausicaa, Ithaca3 The Communication Framework. 4 Multisensory Presentations. 5 Record-Keeping. 6 Linking with the National Curriculum. References.
Find what you're looking for...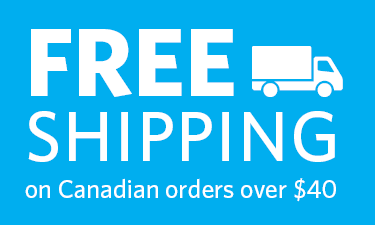 Publishers Represented
UBC Press is the Canadian agent for several international publishers. Visit our
Publishers Represented
page to learn more.