Oregon State University Press
For fifty years, Oregon State University Press has been publishing exceptional books about the Pacific Northwest—its people and landscapes, its flora and fauna, its history and cultural heritage. The Press has played a vital role in the region's literary life, providing readers with a better understanding of what it means to be an Oregonian. Today, Oregon State University Press publishes distinguished books in several academic areas from environmental history and natural resource management to indigenous studies.
Showing 71-80 of 362 items.
How Activists and Visionaries Transformed a State
Oregon State University Press
Oregon entered a new era in 1964 with the election of Tom McCall as Secretary of State and Bob Straub as State Treasurer.  Their political rivalry formed the backdrop for two of Oregon's most transformative decades, as they successively fought for, lost, and won the governorship. Veteran Oregon journalist Floyd McKay had a front-row seat. As a political reporter for The Oregon Statesman in Salem, and then as news analyst for KGW-TV in Portland, McKay was known for asking tough questions and pulling no punches. His reporting and commentaries ranged from analysis of the "Tom and Bob" rivalry, to the Vietnam War's impact on Senators Wayne Morse and Mark Hatfield and the emergence of a new generation of Portland activists in the 1970s. Covering the period from 1964 to 1986, McKay remembers the action, the players and the consequences, in this compelling and personal account.
More info
Stories of a Commercial Fisherman
Oregon State University Press
More info
Race, Railroaders, and Murder in the Wartime West
Oregon State University Press
More info
Exploring the Mid-Valley's Parks, Trails, and Natural Areas
Oregon State University Press
More info
Religious Activists in Pacific Northwest History
Oregon State University Press
Outsiders in a Promised Land explores the role that religious activists have played in shaping the culture of the Pacific Northwest, particularly in Washington and Oregon, from the middle of the 19th century onward.
More info
Jewish Oregonians, 1849–1950
Oregon State University Press
Embracing a Western Identity places Jewish history in the larger context of western narratives, challenging the traditional view that the "authentic" North American Jewish experience stems from New York.
More info
Information, Emotion, and Meaning in a World of Data
Oregon State University Press
More info
A Photographic History of Oregon State University
Oregon State University Press
A School for the People tells the story of OSU's nearly 150 years as a land grant institution through more than 500 photographs, maps, documents, and extensive captions.
More info
Women Making History in the Pacific Northwest
Oregon State University Press
Shaping the Public Good restores a missing piece of Pacific Northwest history by demonstrating the part that women—"the famous, the forgotten, and all the women in between"—have always played in establishing their families and building communities.
More info
Radical Politics and Outlaw Passions
Oregon State University Press
The inspiring true story of a singular woman who was not afraid to take risks, who refused to compromise her principles in the face of enormous opposition and adversity, and who paid a steep personal price for living by her convictions.
More info
Find what you're looking for...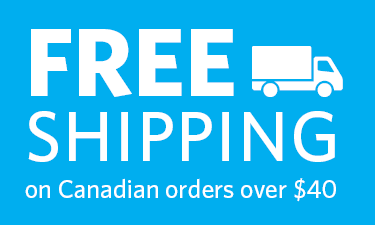 Publishers Represented
UBC Press is the Canadian agent for several international publishers. Visit our
Publishers Represented
page to learn more.