2 maps, 1 genealogy chart
Our Long Struggle for Home
The Ipperwash Story
By Aazhoodenaang Enjibaajig
UBC Press
, On Point Press
Most Canadians know only a tiny part of the Ipperwash story – the 1995 police shooting of Dudley George. In Our Long Struggle for Home, George's sister, cousins, and others from the Stoney Point Reserve tell of broken promises and thwarted hopes in the decades-long battle to reclaim their ancestral homeland, Aazhoodena, both before and after the police action culminating in George's death.
Offering insights into Nishnaabeg lifeways and historical treaties, this compelling account conveys how government decisions have affected lives, livelihoods, and identity. We hear of the devastation wrought by forcible eviction when the government re-purposed Nishnaabeg ancestral territory as an army training camp in 1942, promising to return it after the war. By May 1993, the elders had waited long enough. They entered the still-functioning training camp, under cover of a picnic outing, and constituted themselves as the interim government of the reclaimed Stoney Point Reserve. The next two years brought cultural and social revival, though it was ultimately quashed as an illegal occupation.
Our Long Struggle for Home also shows what can be accomplished through perseverance and undiminished belief in a better future. This is a necessary lesson on colonialism, the power of resistance, persistence, and the possibilities inherent in recognizing treaty rights.
This is an important read for anyone who seeks a better understanding of the continuing influence of Canada's colonial history and the injustices that Indigenous people have faced, and is a story that will inspire the Indigenous youth of today. It belongs in schools, public libraries, and reserves.
[Our Long Struggle for Home] is a particular telling of a pivotal and often overlooked chapter of Canadian history.
Our Long Struggle for Home is a beautiful articulation of Nishnaabeg world building and the deep relationality that is our practice to make and remake home. The Azhoodenaang Enjibaajig have gifted us the stories of their struggle to live as Nishnaabeg in their homeland and teach us how to live together in a way that brings forth more life.
This is an incredible story about resistance and truth. Our Long Struggle for Home is critically important to the discussion about healing and reconciliation because it brings some clarity to what is taking place in Canada. It is brilliant in its simplicity.
This excellent book captures the honesty, dignity, and resilience of the Nishinaabe people involved in reclaiming their homeland at Stoney Point. It's the first time the Ipperwash story has been told from their perspective; it's a substantial contribution.
Our Long Struggle for Home is an excellent book of public education. It illustrates the havoc wreaked on Indigenous communities and complex outcomes of systemic poverty, frustration, and injustice. Through beautiful, and at times devastating, stories, it also offers powerful examples of healing, nourishment, and restoration.
Aazhoodenaang Enjibaajig means "the ones who come from Aazhoodena." Aazhoodena was formerly known as the Stoney Point Reserve, which was created as part of the 1827 Huron Tract Treaty in southwestern Ontario. This book is the Ipperwash story as told by the Aazhoodenaang Enjibaajig.
Foreword / John Borrows
Maps
Genealogy
Introduction
1 No Word for Surrender
2 "The House Was Gone"
3 Disruption and Determination
4 Under Cover of Prayer Meetings
5 Burying the Hatchet under a Peace Tree
6 Peacekeepers and Nation Builders
7 Taking the Barracks
8 September 5–6, 1995, Project Maple
9 September 5–6, 1995, from Our Point of View
10 After the Shooting
Epilogue: Two Boats Travelling Side by Side
Afterword: Learning to Be Treaty Kin / Heather Menzies
Notes; Index
Related Titles
Truth and Conviction
Donald Marshall Jr. and the Mi'kmaw Quest for Justice
Meeting My Treaty Kin
A Journey toward Reconciliation
From Treaty Peoples to Treaty Nation
A Road Map for All Canadians
By Greg Poelzer and Ken S. Coates
Our Hearts Are as One Fire
An Ojibway-Anishinabe Vision for the Future
Resistance and Recognition at Kitigan Zibi
Algonquin Culture and Politics in the Twentieth Century
‹
›
Find what you're looking for...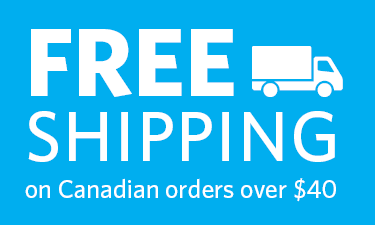 Stay Informed
Receive the latest UBC Press news, including events, catalogues, and announcements.
Publishers Represented
UBC Press is the Canadian agent for several international publishers. Visit our
Publishers Represented
page to learn more.