Parent to Parent
Information and Inspiration for Parents Dealing with Autism and Asperger's Syndrome
Jessica Kingsley Publishers
When a child is diagnosed with autism or Asperger's Syndrome, what a parent needs most is information and inspiration. After her son Jon was diagnosed with high-functioning autism in kindergarten, Ann Boushéy soon learned that, for her, knowledge was the key to peace. Written out of her own experience, this inspirational book provides the information that will empower other parents who find themselves in her situation, and inspire them in their quest for the right diagnosis and the right help for their child.
With a good dose of humor, she encourages parents in the day-to-day challenges they face in parenting a child with autism or Asperger's Syndrome. Short vignettes - "Chicken Nuggets for the Soul" - at the end of each chapter make the reader feel like sitting down with her, Parent to Parent, over a cup of coffee. After reading this book, parents will come away with a sense of empowerment and feeling that they are not alone, while professionals will gain a valuable and compassionate insight into the world of parenting a child on the autism spectrum.
This material is accessibly presented and is designed to aid or guide others in her position. Social care staff can recommend this to parents or carers: it is not only engaging, and witty, but should help to inform and empower them.

– Care & Health Magazine
'Parents of children with autism often say they gain the best support and the most useful information from other parents. Similarly, books by parents offer a unique insight. Ann Boushéy's book offers a specific combination of information and inspiration'.

– Virginia Bovell, Director of Policy and Campaigns for TreeHouse
This is an excellent book that introduces parents not only to the facts of autism, but to the feelings and journey that many parents experience. The author is a parent of a child with autism who has experienced the grief, shock and anger that she describes but also gives hope and stresses the importance of realizing that you are not alone and of arming oneself through knowledge of autism.

– Autiser
Ann Boushéy holds a Master's Degree in Creative Writing from the Southwest Missouri State University and lives with her family in Branson, Missouri. She is a full time advocate for her autistic son Jon, and in addition to writing about autism, she escapes through writing fiction.
Let Me Introduce Myself. Chicken Nuggets for the Soul. 1. The Grief Cycle: One Parent's Trip Around. Chicken Nugget #1. Focusing on the Positive. 2. The History of autism. Chicken Nugget #2. Challenges and Failures. 3. Knowing the Right Questions. Chicken Nugget #3. The After-the-IEP-Meeting-Chant. 4. A Day in the Life of autism. Chicken Nugget #4. Wishes and Guilt. 5. Approaches and Strategies: Meeting Your Child's Needs. Chicken Nugget #5. The Important Relationship between a Sense of Humor and Your Sanity. 6. More Resources than You can Shake a Stick at! Chicken Nugget #6. Something We Must Have-Courage! 7. Autism as a Culture. Chicken Nugget #7. Forgiving Others-Forgiving Ourselves. 8. What do Aristotle and autism have in common? Chicken Nugget #8. Would You like Sauce with those Nuggets? Index.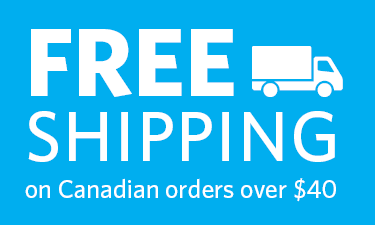 Find what you're looking for...
Publishers Represented
UBC Press is the Canadian agent for several international publishers. Visit our
Publishers Represented
page to learn more.